'Mr Boxing' steps down from England Boxing sub-committee role
August 7, 2020 | by Matt Halfpenny
Long-serving England Boxing Technical, Rules and Officials sub-committee secretary Mick Budden has stepped down from his post with immediate effect.
The Southern Counties official will, however, be continuing his other boxing commitments in his region, as well as with England Boxing as a supervisor and evaluator.
"I think you know when it's the right time to step down, and I think this is the right time," he said. "On the whole I have I've thoroughly enjoyed it.
"With it being a quieter time because of this pandemic, it seemed like a good time to hand over my records while there's not much ongoing to deal with.
"I was only going to do one term originally, but I got permission to stay on and I've ended up doing it for a long time.
"But I'm not retiring altogether, I'll still be busy in other roles and am looking forward to seeing everyone again when competitive boxing gets back up and running."
Budden has enjoyed a highly distinguished boxing career both in and out of the ring, starting out in 1952 as a boxer for Leatherhead, competing in 84 bouts in all.
In 1968, he qualified as a judge, in 1970 as a referee (current C grade level) and in 1972 as an OIC current C grade level).
He then joined the Southern Counties' ABA Major Panel (current B grade level) and became and England status referee and judge (current A grade level).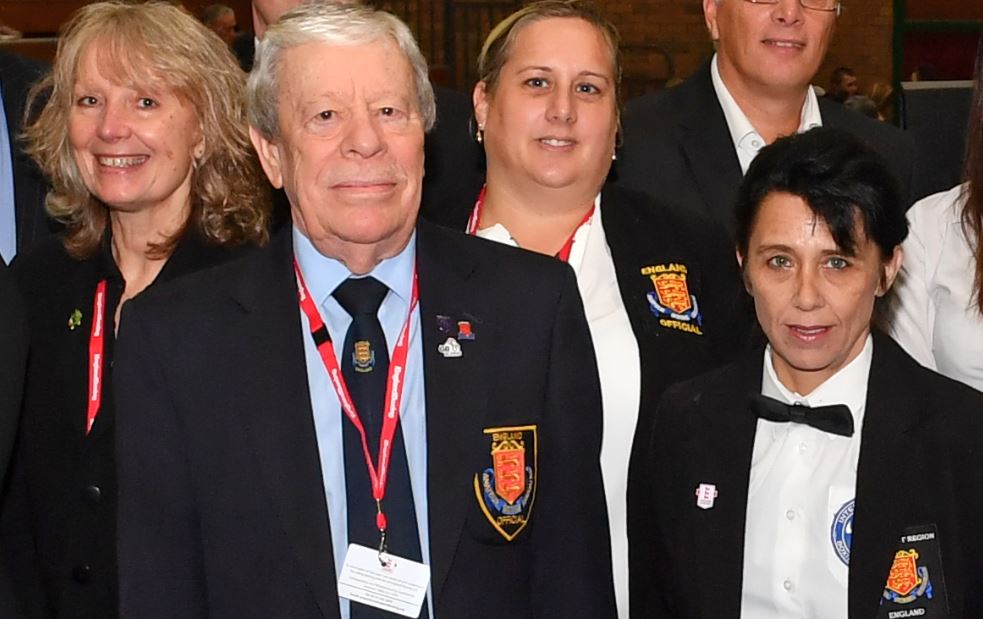 By 1982, Budden had passed as an EABA referee and judge and he went on to complete over 5,000 tournaments, including two ABA Finals (one at Wembley and one at the Albert Hall).
In 1984 he became an AIBA referee and judge (currently 3 star level) and in the next 16 years was appointed to more than 60 EABA and AIBA tournaments, including European and World Championships, the 1994 Commonwealth Games and Olympic Qualifying tournaments, before retiring in 2000.
As an OIC he oversaw two Multi-Nations tournaments held at Liverpool, the ABA Finals in 2006, England v USA and England v Hungary and officiated at the Manchester Commonwealth Games in 2002.
Budden was also a jury member for many tournaments and attended the AIBA Congresses in Turkey and Milan on behalf of the ABA of England.
In addition to his role as England Boxing's Technical, Rules and Officials sub-committee secretary, other positions he has held include Hon Sec Leatherhead ABC, Hon Treasurer Surrey ABA, Hon Secretary Surrey ABA, President Surrey ABA, Member of Southern Counties Council, Schools Council, Appointment Secretary Schools ABA, Appointment Secretary Surrey ABA, Appointment Secretary SW Division of London ABA, Member of the England ABA Council, Hon Secretary of R&J Commission, R&J Commission rep for Combined Services and Hon Secretary of R&J Commission England.
England Boxing Technical, Rules and Officials sub-committee chairman, Gio Brugnoli, said that Budden's input would be 'sorely missed'.
He added: "He's Mr Boxing – everyone in amateur boxing in this country knows Micky.
"He commands a huge amount of respect from all because he's been a terrific international referee and an excellent official too.
He's been the father figure when it comes to officials and regards them as 'his officials', making the appointments for all major Championships and internationals.
"I know he just loves his boxing from the grass roots level through to those at the top of the amateur game and his contribution down the years is greatly appreciated."