Helping people progress spurred boxing's Roberts to OBE
June 17, 2021 | by Matt Halfpenny
The 'enjoyment of seeing people progress' is why long-serving amateur boxing official Chris Roberts has devoted three decades of service to the sport – and now been awarded an OBE for his efforts.
The retired Major was last week recognised in the Military Division of the Queen's Birthday Honours List for his services to British Army Boxing.
But the Englishman – who took up the role of Chief Executive of Boxing Scotland in February – insists that it is his involvement in both forces and civilian amateur boxing that has enabled him to develop his skills across a wide range of roles.
Roberts advanced through the ranks of the Royal Army Physical Training Corps and was a member of the Army Boxing Association Executive Committee for more than 20 years.
At the same time, he also took on a number of roles as a judge, referee, supervisor, evaluator and instructor, making a valuable contribution to the ABA, ABAE and England Boxing.
"It was a shock to find out, I didn't believe it at first," said Roberts. "I have often seen people in the military and wondered what in their roles they have done to warrant such an honour.
"Although the things I have done have become second nature, it doesn't mean I haven't stepped out of my zone and there is a lot of work that I've put in at weekends and in the evenings.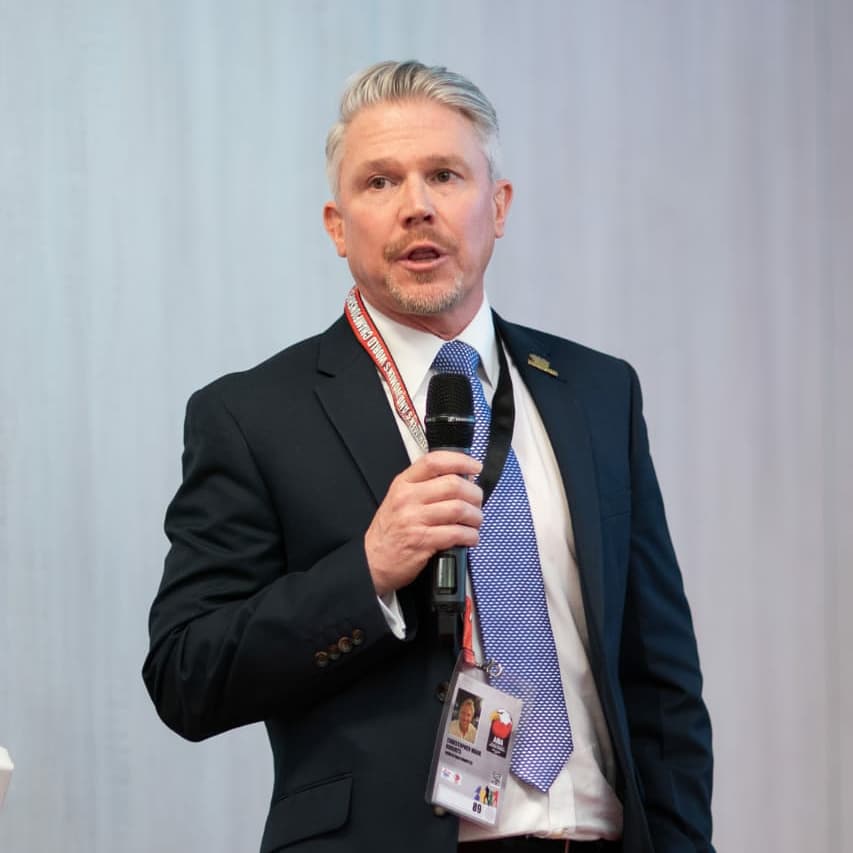 "It's humbling to see that people have appreciated that, and it's what, of course, thousands of people do every day in sport – giving up their time to help out.
"I like to see the development in people. I like supporting people and being part of a great community.
"Not everyone is going to be a three star R&J or a world champion, but if you can help improve people and get the best out of them, then that's what it's all about."
Growing up first in Wigan and then Gateshead, but now based in Newcastle, Roberts' army career took him overseas, where he completed overseas tours in the likes of Bosnia, Kosovo, Sierra Leone and Afghanistan.
When in England, he was stationed all around the country, but most frequently in the South-West and Yorkshire.
Having joined the army at 20 and been an elite runner, he became interested in boxing when completing initial PT Corps training that saw him take a module which included a boxing judge course.
Among his biggest achievements in boxing, he says, are becoming a AIBA three-star official, refereeing his first ABA Championship Finals and being appointed as Competitions Manager for the GB franchise of World Series of Boxing (British Lionhearts).
Roberts said: "I took a referee's course in the late 1990s to qualify and then did all the military stuff as well as being picked up by Mick Budden to work on some of the England events.
"I remember being very proud of refereeing at my first ABA Finals, which was around 2010 in the North East. The role with World Series Boxing saw me as a jack of all trades, organising and delivering the event… everything from making sure the officials got on the right buses to checking bandages.
"What was great was that I was allowed to go away and use the skills I had learned in the military, the leadership and management, in the outside world, and hopefully what I have learned outside has benefited the military too."
Earlier this year, Roberts was appointed to the prestigious international position of Chairperson of the AIBA Referees and Judges Committee, joining England Boxing Development Coach Amanda Coulson (Women's Committee) in heading up one of the world governing body's seven key committees.
That will run alongside his position with Boxing Scotland, which has seen him this week fly out to Italy to support a four-strong team taking part in the EUBC European Under 22 Championships.
"Getting the chance to work in boxing now having retired from the army is like a dream come true and I'm really enjoying my new roles, both with Boxing Scotland and with AIBA," said Roberts.
"I like to look at things differently and how I can change things for the better, and I think that is why I have been entrusted with those roles."
England Boxing Chief Executive Gethin Jenkins has added his congratulations on Roberts' OBE award and said: "Chris has given amateur boxing some fantastic service and I'm delighted to see him recognised for his efforts in this way."