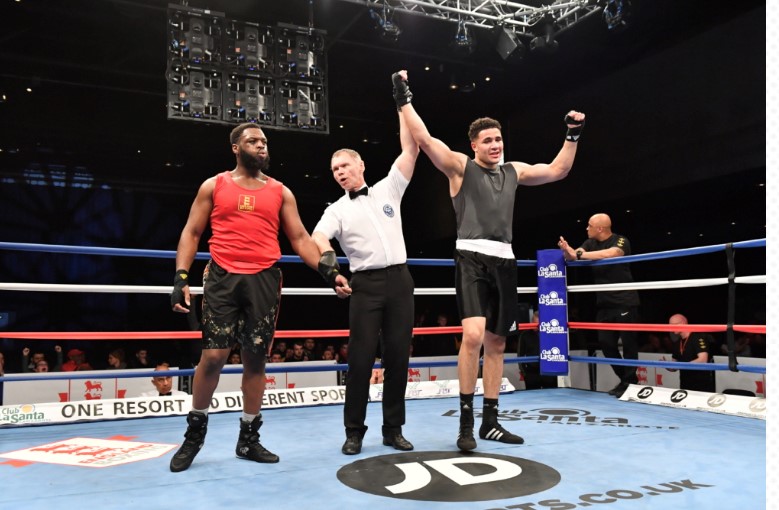 England Boxing official Morley among first cohort to pass new IBA course
November 10, 2022 | by Matt Halfpenny
An England Boxing official has successfully completed IBA's first course that combines qualifying as an International Technical Official (ITO) with an instructor and evaluator.
Ray Morley, who is affiliated with the RAF in the Armed Forces Boxing Association, completed the course in September at the EUBC Headquarters in Assisi, Italy.
The ex-RAF and Combined Services boxer, coach and subsequently three-star International R&J was invited to take the course by IBA Head Office.
Morley has already started putting his new qualification into practice by leading an IBA R&J one-star upgrade course in Kielce, Poland this week.
"One of the chief goals of IBA in this area is to standardise things around the world, so that you don't get different ways of doing things across different competitions," he said.
"I have been an international referee for 20 years and standardisation is a welcome move. All referees have their own personalities and slightly different styles, but the idea is to benchmark and standardise the important aspects, such as how fouls and certain issues are addressed.
"Having this qualification means I can now perform, one of the roles, two of them or all three at the same time, depending on what is required."
Morley was required to pass a series of written and practical exams that tested different skill sets to achieve his qualification.
He is hoping that more of the experienced England Boxing officials will be able to follow in his footsteps in the near future.
He added: "We've had no official formally qualified instructors in this manner before, so this increases the credibility of the process.
"The intention is to do more courses in the future for those officials who have at five years or more as a three-star official."