Nine GB boxers representing England at Euro Under 22 Championships
June 17, 2021 | by Matt Halfpenny
Nine boxers on the GB Boxing programme will represent England in the biggest ever EUBC European Under 22 Boxing Championships, which gets underway in Roseto degli Abruzzi, Italy today.
Gemma Richardson (Scunthorpe, Lightweight, Under 60kg, pictured above) and Shona Whitwell (St Ives, Welterweight, Under 64kg) will fly the flag for the Three Lions in the women's categories at the event, where the finals being completed on 24th June.
Pulling on the vest for the men will be Hamza Mehmood (Hoddesdon, Flyweight, Under 52kg, pictured below), John O'Meara (Dale Youth, Featherweight, Under 57kg), Nico Leivars (Quarry Lane, Lightweight, Under 60kg), Joe Tyers (Darlington, Light-welterweight, Under 64kg), Harris Akbar (Bradford Police, welterweight, Under 69kg), Ramtin Musah (Beartown, Middleweight, Under 75kg) and Conner Tudsbury (Moss Side Fire, Light-Heavyweight, Under 81kg).
Guarding against the ongoing threat of Covid-19 remains a priority, with all nine boxers have been tested for Covid-19 before flying to Italy.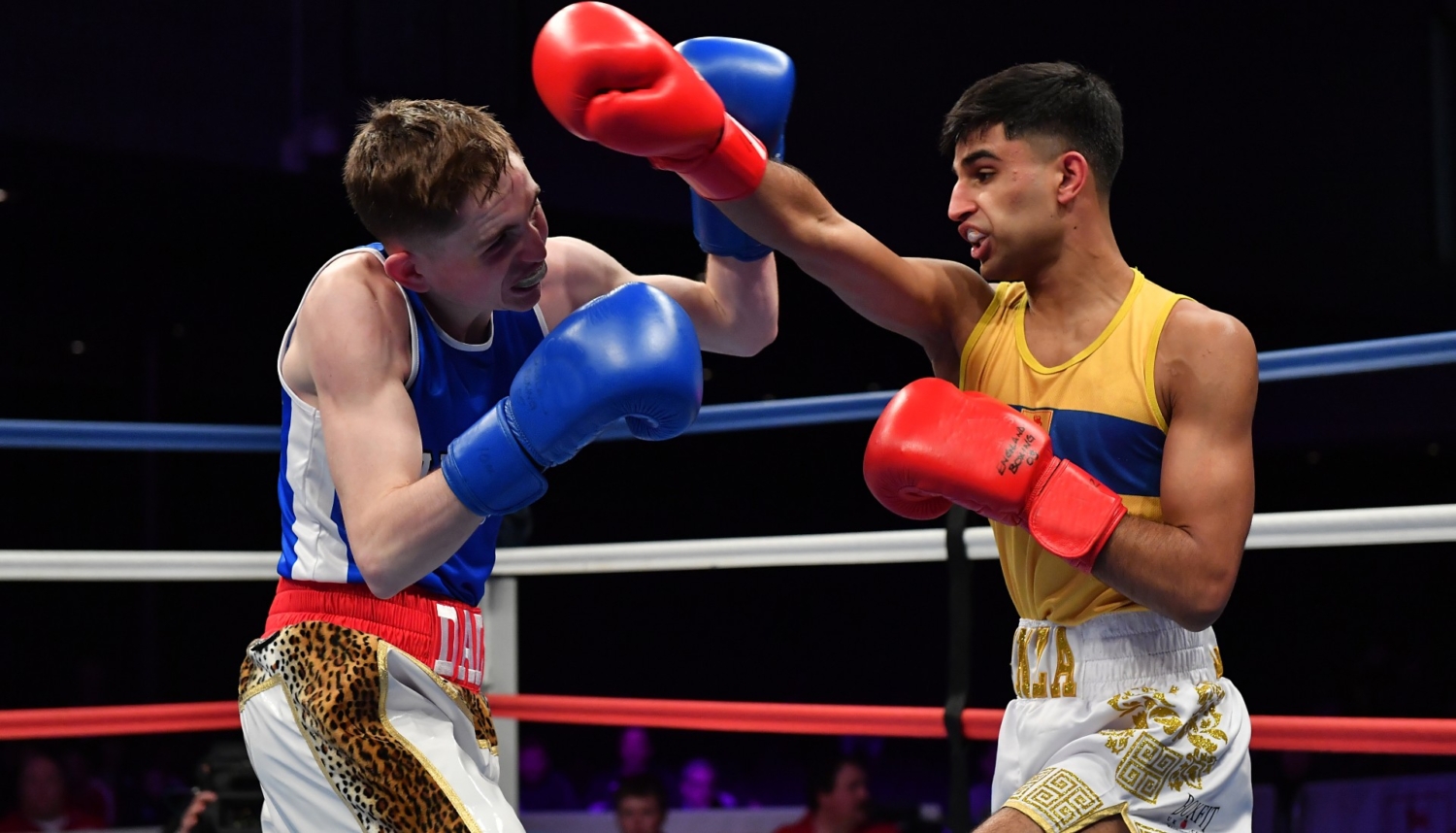 Social distancing protocols will be in place throughout the tournament venues, while coaches will wear personal protective equipment (PPE) during the competition and officials will wear masks.
Three bouts involving England boxers take place today – all in the evening session – with Leivars taking on Italy's Francesco Iozia, Tyers facing Hampus Broman of Sweden and Ramtin Musah boxing Wales' Bevan Taylor.
In all, 285 boxers will represent a total of 41 different countries at the tournament, with boxers who were born in 1998, 1999, 2000, 2001 and 2002 eligible.
Roseto hosted the qualification event for the Buenos Aires 2018 Youth Olympic Games and the EUBC Youth European Boxing Championships in April 2018.
The event will be live streamed while the title contests are covered by the Italian national TV channel, the RAI.
You can follow the day one action from 2pm (UK time) here:
Ring A: https://www.youtube.com/watch?v=6qLy0TYmaKY