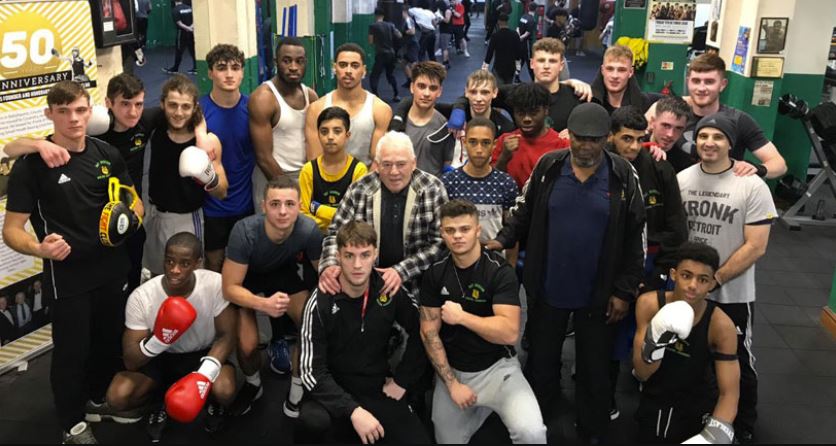 Club case study: Pat Benson Boxing Academy
May 31, 2022 | by Matt Halfpenny
The Pat Benson Boxing Academy has for a long time been a cornerstone of the Birmingham sporting community, with a strong emphasis in recent times on impacting the lives of local people.
Formerly known as Smalll Heath, but renamed in 2011 after the trainer who turned around the club's fortunes, it has since become a thriving charitable organisation, building on a strong history of social value and community cohesion.
In 2004, the club moved from Fazeley Street, after the premises was gutted by fire, to its current home on Adderley Street.
Now, not only does the club continue to attract the country's brightest boxing talents to its state-of-the-art facilities, it works with young people to build their confidence, resilience and self-esteem through a variety of programmes.
Among the club's successful projects are those for Mind Fit, Volunteering, newly-arrived refugees, disability, School holiday camps and women's groups.
They also work with victims of crime, university and colleges, heritage groups and on an extremism project.
In recent weeks, the clubs have provided volunteers for England Boxing's National Schools Championships 2022 and are supplying volunteers for the Commonwealth Games 2022, which will be hosted in Birmingham.
As well as their extensive community work, the club has a strong heritage in competition and has produced many regional, national, and international champions, with Paddy Benson, grandson of Pat, now running the club on a day-today basis.
In 1930, a new boxing club called the Irish Foresters was just starting out in Birmingham, with the club recording its first champion within a year of inauguration – and they have been frequent winners of Championships ever since.
Throughout the 1970s, 1980s, 1990s and 2000s, the club has continued to produce champions at every level, with 1987 possibly their most successful year as Paul and Mark Ramsey won Senior ABA titles in a squad also included four finalists and seven semi-finalists.
Both went on to box for England many times and Paul Ramsey competed against the likes of Andreas Kotelnik, Kostya Tszyu and Ricky Hatton during his Small Heath days.
Find out more about Pat Benson Boxing Academy on their website by clicking here.