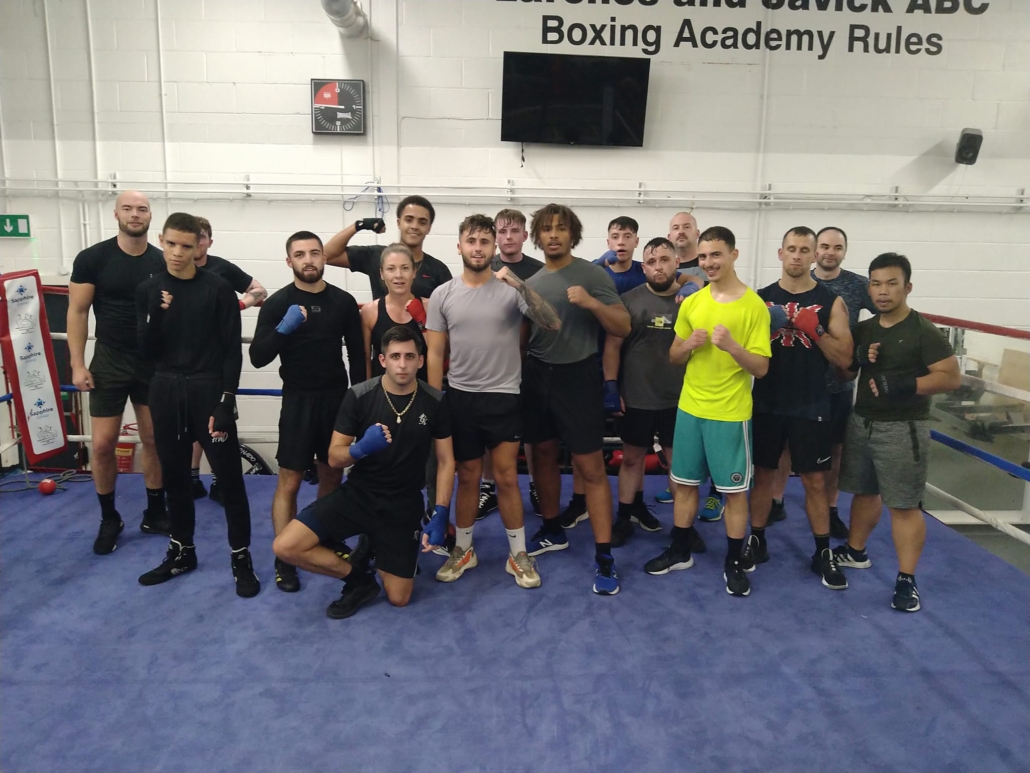 Club Case Study: Larches and Savick is a hotbed of positive wellbeing for it's community
October 21, 2022 | by Chris Boyd
Larches and Savick have recently celebrated their 20th anniversary. The club started as a way to reduce local crime but quickly grew to become a vital cog in the community.
Based in the heart of Preston, this club was born out of necessity. Three experienced boxers, Joe Kilshaw, Jimmy Moon and David Fitzgerald were asked to start boxing sessions in a local youth club to try and lower the crime rate – which was out of control at the time. The sessions were a wild success and within the first two weeks, the local crime rates dropped by 80%.
"The council was so happy with us, they gave us a fully paid trip to Florida for 16 days, for us and some of our boxers," said Joe Kilshaw, with a smile on his face. "What a great time we had."
As their numbers started to grow, it became evident the old, dilapidated building from which their sessions were provided, was hindering the club from further success. Through the help of sponsors, Marcus Worthington, Sport England and sports charity Sported, a new, state-of-
the-art facility was opened on 12th July 2013. The move marked a new chapter for the Larches and Savick boxing club, with the ability to house 63 children in the gym at any one time.
As well as providing a community hub, Larches and Savick has shown it can be a pathway for ambitious boxers. The club honed the skills of Commonwealth gold medallist Scott Fitzgerald, the son of founder David Fitzgerald, as well as a heap of national and European champions.
Larches and Savick has not forgotten its roots though and continues to do important work in the community. The club visits local schools to teach the basics of boxing and has developed a great relationship with the police. This partnership has seen the recent launch of a 12-week programme between the police and community gateway. It involves two sessions a week that aims to combat knife crime and gang activity, while also promoting general wellbeing. Those sessions also provide coaches with a chance to mentor the kids and help develop their confidence and ambition.
"For us, helping disadvantaged kids from straying on bad paths is the most important thing, and if we can produce some champions out of these kids, like we have in the past, then all the better" says David Fitzgerald.
The club's commitment extends beyond boxing. Lockdown was a difficult time for everyone's mental health, but during those small windows in which restrictions were lifted, the club opened their doors to anyone who felt they needed help. Even if it was just for a chat.
Larches and Savicks boxing club has proved itself to be a positive alternative to local distractions since the day that it opened. It continues to work tirelessly to promote physical and mental wellbeing and the positive effects of boxing, 7 days a week, all while maintaining its status as invaluable to the community of Preston.
To learn more, click here.