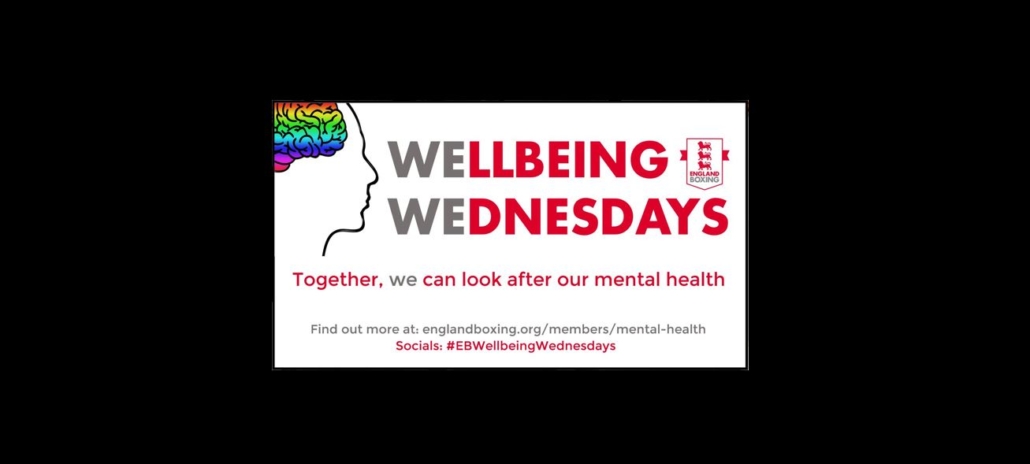 Wellbeing Wednesday week 7 – the power of music
December 23, 2020 | by Matt Halfpenny
The festive period will be very different this year for all of us, therefore we wanted to gift to you our Wellbeing Wednesday playlist to enjoy in the comfort of your own homes.
With a little help from the England Boxing team and the wider boxing community, we have put together a playlist of music which will get you dancing around your kitchen and hopefully put a smile on your face.
A healthier, happier wellbeing: The link between music and mental health
Music releases dopamine, the feel good chemical in your brain. In fact, research shows that dopamine levels are higher when you listen to music you enjoy. Listening to music has a positive effect on the human stress response, in terms of faster recovery.
Listening to music can be entertaining, and some research suggest that it might even make you healthier. Music can be a source of pleasure and contentment and the power of music can impact moods and even inspire action.
Here is a list of other benefits music can gift to us:
Music can improve your cognitive performance
Music can reduce stress
Music can help you eat less
Music can improve your memory
Music can help you manage pain
Music may help you sleep better
Music can improve motivation
Music can improve mood
Music may reduce symptoms of depression
Music can improve endurance and performance.
How dancing can improve your mental and physical health
Move your body to your favourite tunes – it's the ultimate feel good exercise and has some surprising effects on your body and mind.
No matter what your favourite tune may be, music can have a huge effect on your wellbeing – Charles Darwin even thought that our ability to make and understand rhythmic beats worked as an early form of communication.
Dance is a natural outlet, and one which can do a lot to make us feel good. There is no doubt that dancing, no matter in what form it may take, is a great form of exercise.
Moving your body in all directions for an extended period of time with all the enthusiasm we can muster is great for improving your physical health.
A feel-good soundtrack often does the trick when it comes to getting moving. Dancing has been proven to have a positive impact on the mind too. Setting foot a dancefloor, or getting your groove on at home, is an instant mood-booster and keeping up the habit can improve our confidence, body image and wellbeing.
Take a listen to the EBWellbeingWednesdays Spotify playlist and have a boogie in your kitchen, we hope it puts a smile on your face and gets your heart rate pumping. Click here.
Remember: Be kind, stay safe and keep dancing