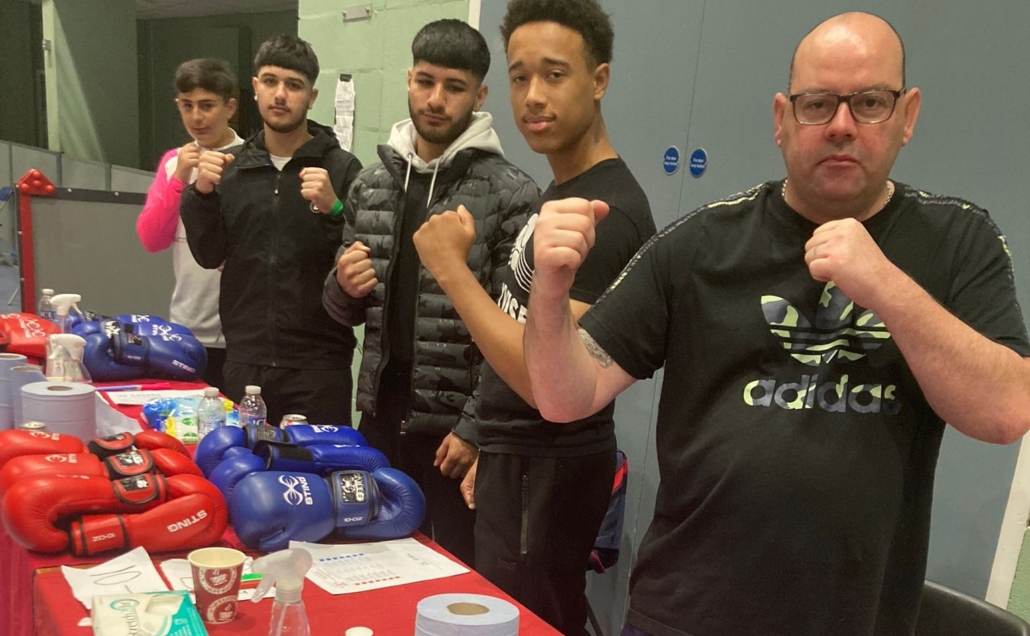 Schools Championships 2022: PBBA volunteers thanked for 'outstanding' input
May 17, 2022 | by Matt Halfpenny
A team of volunteers from the Pat Benson Boxing Academy have been praised for their sterling work at the weekend's England Boxing National Schools Championships 2022, held in Banbury.
A six-string team from the Midlands club assisting by handing out and collecting gloves and whipping for the semi-final and final bouts, under the supervision of Martin Sargeant.
Those giving up their time from Pat Benson's were Joshua Jones, Raheem Mohammed, Yousaf Fiyaz, Rehan Fiyaz, Malachi Morris and Harry McCann.
"Each member of the volunteer team was absolutely outstanding and were one of the main reasons that the event was able to be such a success," said England Boxing's Mick Maguire, who organised the final stages of the Schools Championships.
"The maturity and professionalism that showed was absolutely inspiring to see and all handled themselves with a calmness and maturity that is a real testament to themselves."
Pat Benson's Marcus McIntosh added: "We would like to send out a massive thank you to all the volunteers that helped at the England boxing school national championship in Banbury.
"As we know from our own club events, without volunteers providing their support, it is a real struggle to put on these kind of events, and I know their efforts were appreciated by everyone.
"PBBA is very proud of everything that they achieved over the weekend, whilst upholding the highest standards throughout."