Development Championships 2022: praise for 'giving' volunteers
October 26, 2022 | by Matt Halfpenny
Three England Boxing Clubs went above and beyond at the weekend's England Boxing National Development Championships 200 in Banbury by supplying volunteers to assist the smooth delivery of the event.
Pat Benson Boxing Academy supplied a team of six volunteers  (pictured bottom) for Saturday, who assisted in the competition gloves area from early morning right up until the conclusion of boxing on Saturday evening.
On Finals Day, both Chadwell St Mary's and Tamworth had boxers competing for national titles, yet three coaches from these clubs found the time to volunteer after their bouts had concluded to help out, so that everything was in place for their fellow clubs too.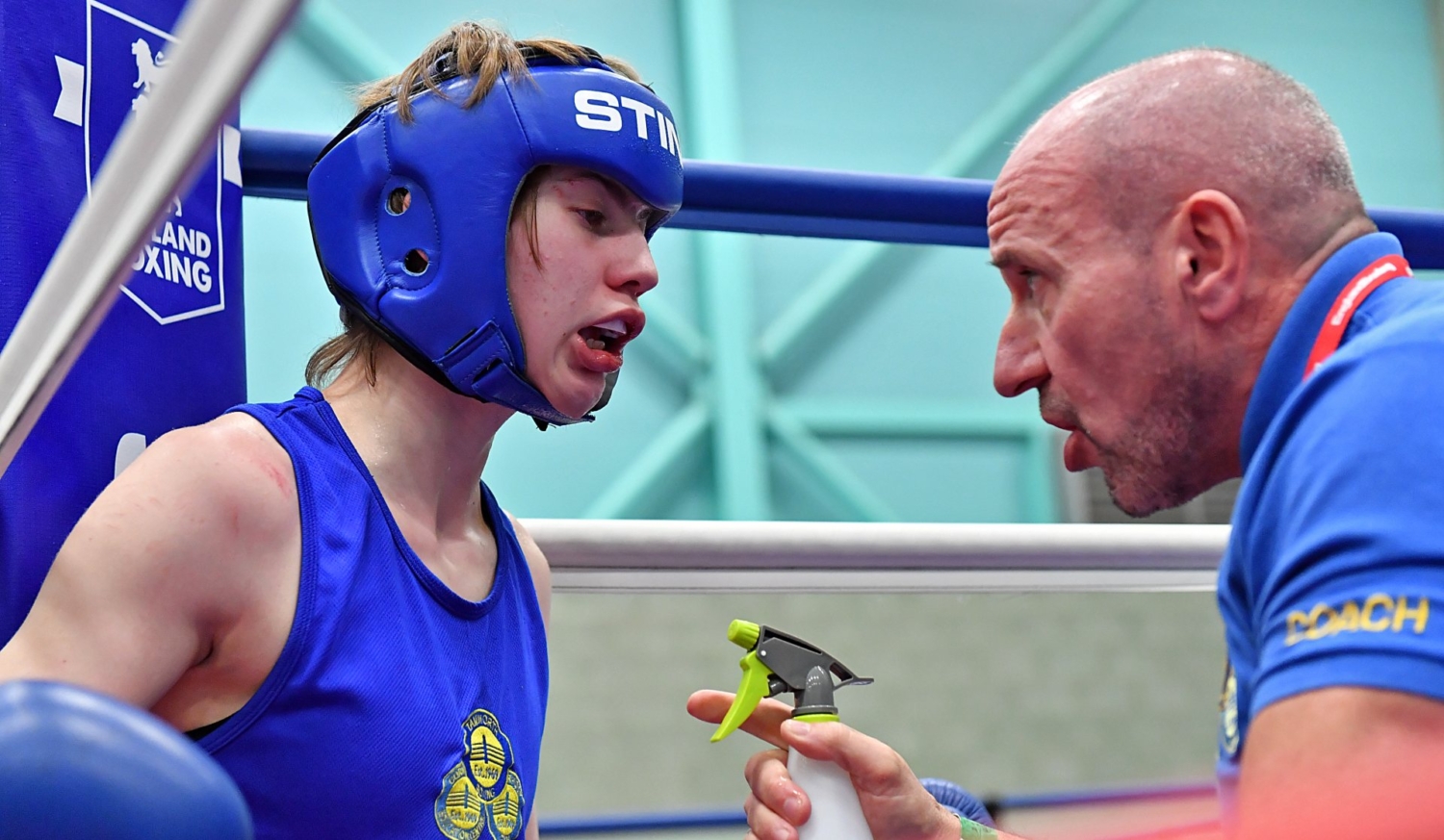 England Boxing's Competition and Events Manager, Mick Maguire, said I am always overwhelmed by the unselfish and giving attitude of our England Boxing clubs and their coaches and boxers.
"Due to unforeseen circumstances, we found ourselves short on volunteers for the glove running on Sunday morning, at which point Scott Johnston and Steve Rogan (Chadwell St Mary, pictured top) and Alan Keast (Tamworth, pictured above) instantly agreed to step in to help out.
"I am very grateful to all three for their contribution and it reminded me that England Boxing and its clubs really are just one big family who will always go that extra mile to make sure that every member is given the best opportunity to compete."
Read more about Finals Day by clicking here.
Watch video highlights by clicking here.