Development Championships 2022: Finals Day round-up
October 25, 2022 | by Matt Halfpenny
Boxers from 75 different clubs spread around the country supplied the 91 title winners at the England Boxing National Development Championships 2021, held at the Spiceball Leisure Centre in Banbury over the weekend (22nd and 23rd October).
The most successful club was Southern Counties' Kent Gloves, who notched a hat-trick of victories, thanks to Juniors Rylan Dance and Harvey Griffiths and Senior Joshua Antonio.
Bishop Auckland, Technique, Dagenham, The Ring, Finchley, Premier, Jennings, Hook and Jab, Pinewood, Belvedere, Kenton and the Army all enjoyed two wins each.
All 11 geographical England Boxing regions had their share of success, while the Armed Forces also picked up two titles.
With categories for Junior Class A, Junior Class B, Youth and Senior Development boxers, the London region was the biggest winner, claiming 19 titles, with Tyne Tees and Wear (15) not far behind them.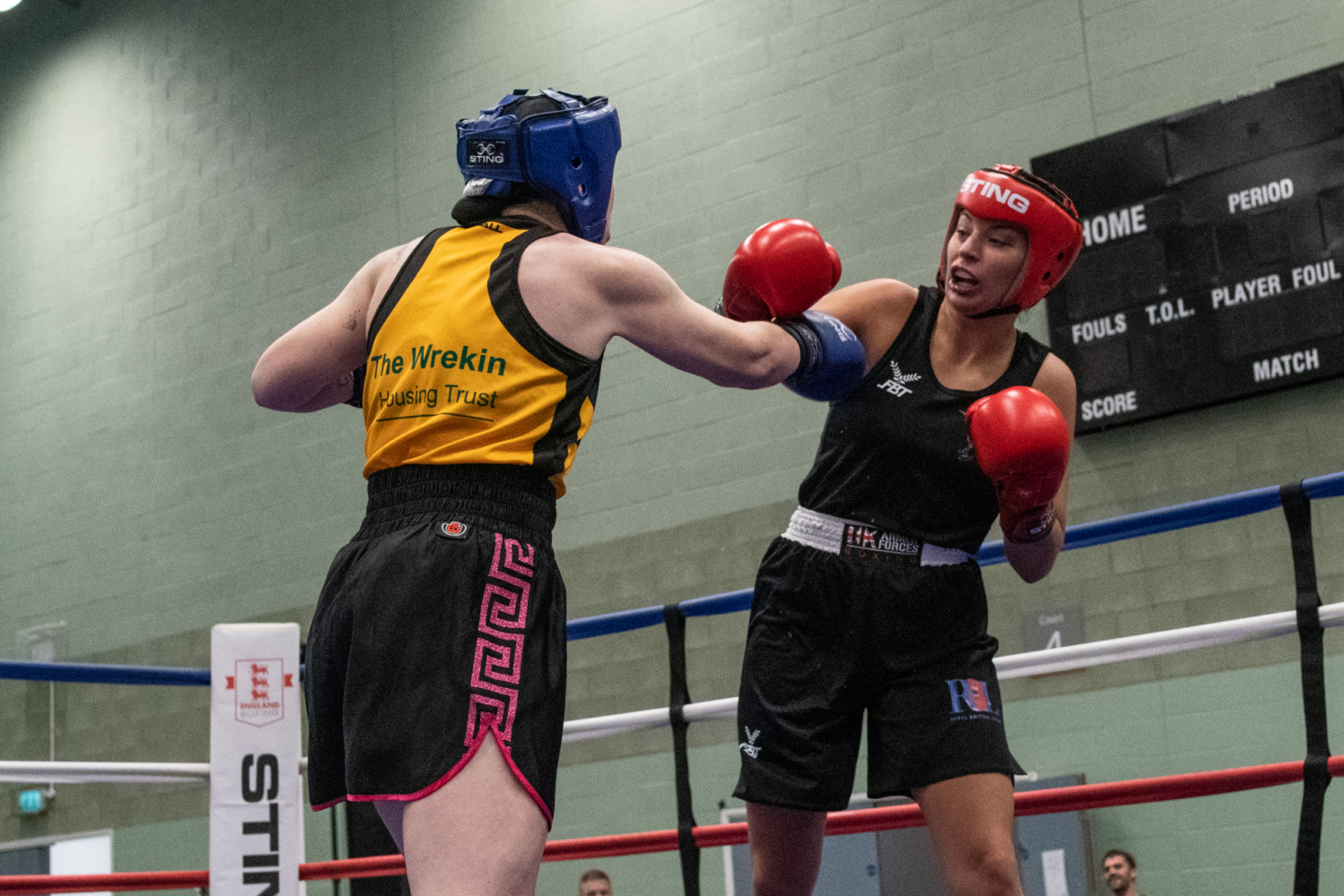 They were followed in order of wins by the North West (10), Midlands (9), Southern Counties (8), Yorkshire and Merseyside and Cheshire (6), Home Counties (5), East Midlands and Eastern Counties (4) and Western Counties (3).
"It was a fantastic weekend of boxing, with Saturday's semi-finals one of the biggest days of competition we have ever put on, with more than 140 bouts taking place," said England Boxing Chief Executive Officer, Jerome Pels.
"For things to run so smoothly, it has taken a tremendous team effort from all those involved in the organisation and delivery of the event, and I would like to thank the officials and medical team, volunteers and staff for making it happen.
I would also like to pay tribute to the boxers themselves, as well as their coaches and family and friends, many of whom came along to watch from the stands. There was a terrific atmosphere in the arena, helped by a high level of sportsmanship and respect among those competing.
"Judging on the standards seen across the weekend, the future of England Boxing is very bright and I'm sure that there will continue to be a number of boxers go on to win titles at open class level, just as has been the case in the past."
Champions in all categories were rewarded with a gold medal, while the runners-up went home with silver medals and the two losing semi-finalists each claimed bronze medals.
Click here for full results.
Click here for video highlights.