New funding available for coaches through ReTrain to ReTain:
November 4, 2021 | by Matt Halfpenny
England Boxing clubs can now take advantage of funding that will help provide a route back into coaching for volunteer coaches who have lost their connection to coaching through the disruption caused by the pandemic.
New UK Coaching initiative ReTrain to ReTain – developed in partnership with CIMSPA and EMDUK and funded by Sport England – aims to provide skills, training, and targeted support for 25,000 volunteer coaches who have been negatively impacted by Covid-19.
It may be that a coach has had to stop or cut back on their volunteering activities due to Covid-19, or that their confidence and motivation has been shaken by the upheaval coronavirus caused to their daily lives.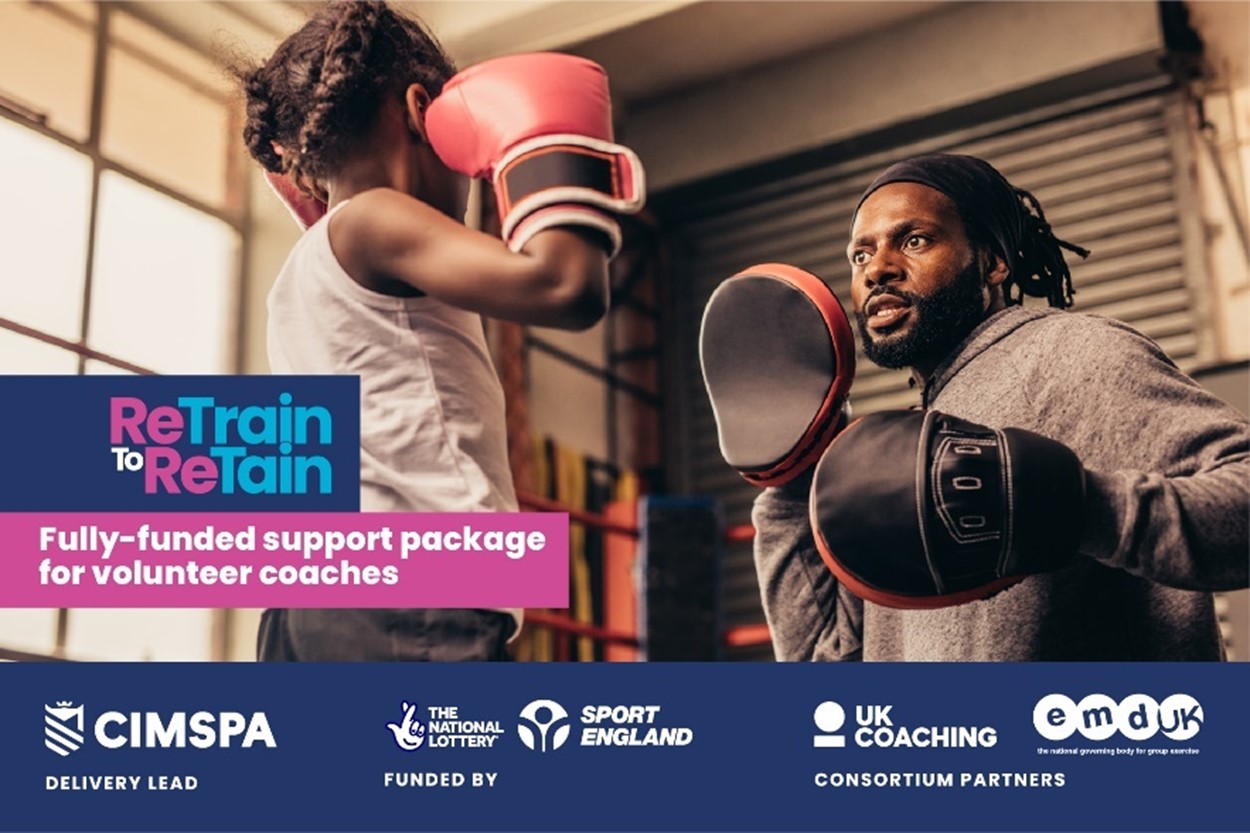 Whatever has been the issue, UK Coaching can help volunteers who coach in an area of economic deprivation, or supports under-represented groups, by providing 12 months' access to online training courses and resources.
It will help develop coaching skills and provide the minimum requirements to encourage and facilitate a smooth return to coaching.
ReTrain to ReTain includes fully-funded access to:
a subscription to UK Coaching Club (worth £24 per year)
Renewal: Safeguarding & Protecting Children (Digital Kids option) eLearning
Mental Health Awareness for Sport & Physical Activity+ eLearning
St John Ambulance First Aid Digital Refresher eLearning
Applications are open until 31st March 2022, and support will be provided to the first 25,000 successfully eligible applicants. Click here for more details.
In addition to UK Coaching's commitment to support 25,000 volunteer coaches, the ReTrain to ReTain programme also includes wide-ranging support for paid and self-employed coaches, fitness professionals, and employers.