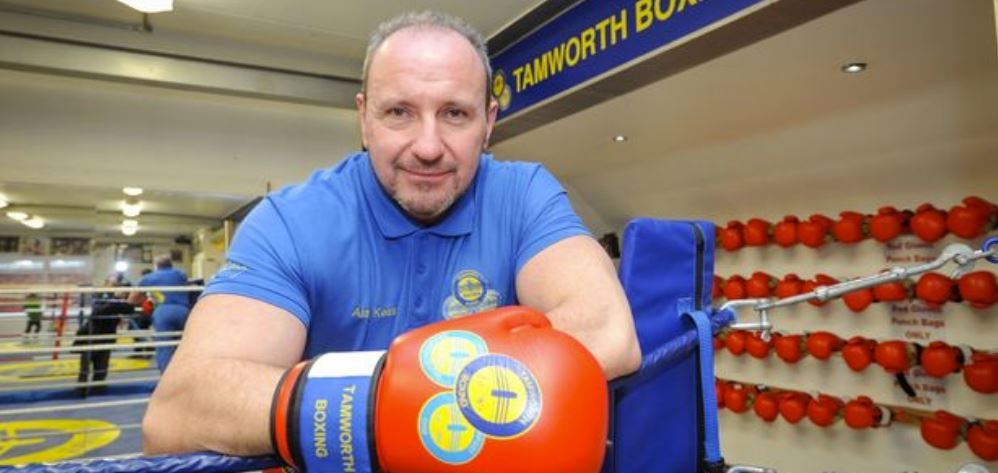 Face-to-face safeguarding courses resume next week
April 8, 2021 | by Matt Halfpenny
Face-to-face safeguarding courses can now be booked for dates from Monday 12th April, England Boxing is pleased to confirm.
It is a welcome first step of a return of England Boxing's in-person education programme, which was suspended last March because of the Coronavirus Pandemic.
The new dates, including those at Tamworth Boxing Club (pictured) have been uploaded onto the England Boxing Safeguarding Courses page, which you can access by clicking here.
Staying Covid-secure
Those planning to try to book a place should note that extra precautionary measures have been put in place to guard against the ongoing threat of Covid-19 transmission.
All courses attendees will be required to confirm by email that neither they, nor anyone in their household, has displayed Covid-19 symptoms the day before a course is due to start.
If, at this point you are displaying symptoms (high temperature, new persistent cough, loss of smell, loss of taste) then you will be permitted to transfer your booking to another date.
If you receive a positive Covid-19 test result on the day of your course, please do not attend and contact your course tutor directly to inform them. You will then be able to transfer your booking to another date.
Once at the venue, contact details will be collected and retained for a limited period for the purposes of Test and Trace of necessary, while social distancing and hygiene protocols must be followed at all times, details of which can be found by clicking here.
As safeguarding courses do not involve a practical assessment where there is contact and/or close interaction with others, mask wearing will be mandatory at all times.
More dates to be added in the coming weeks
"After a long and enforced break due to Covid-19, we are delighted to be in a position to bring back safeguarding courses and look forward to welcoming people onto them," said Gordon Valentine, England Boxing's National Compliance Manager.
"However, in order to make things Covid-secure, we have put a number of measures in place, and ask attendees for their cooperation and understanding in following the instructions sent out to them in advance and given to them by their course tutor on the day.
"As courses have now not been running for more than a year, demand is likely to be high. We ask, therefore, for you to remain patient if you do not get a place immediately."
More courses across all regions will be added to the website and advertised on social media at regular intervals over the coming weeks.
England Boxing coaches, officials and volunteers who need an up-to-date safeguarding certificate as part of their role, but whose current qualification has expired, are reminded that a new lanyard for the 21-22 season will not be sent out until a safeguarding course has been successfully completed, helping to protect children and vulnerable adults.
Coaching courses update
England Boxing can also confirm that it hopes to restart coaching courses (Level 1, Level 2 and Level 1 refresher) from early June, subject to the easing of lockdown continuing as per the government roadmap.
Coaching courses are restarting later than safeguarding courses because the practical, contact elements in these courses (which safeguarding does not have) are currently not permitted among adult groups under Covid-19 legislation.
Details of dates are expected to be released on the website and advertised on social media at the end of April, but will remain subject to government go-ahead.