Why clubs need your support to #KOCOVID19: Barum Boxing Club
April 17, 2020 | by Matt Halfpenny
Barum Boxing Club was formed in September 2016 in Barnstaple and in a short time it has been open has made real progress.
Boxers are now competing the length and breadth of the country and often at short notice to ensure the club's boxers are regularly in action. No stone is unturned by coaches and the support team in getting them there – commitment is key in boxing and Barum honour that.
The club believes in giving every one of its members the very best opportunities and will always travel the extra mile to do this.
Boxing helps in so many ways and the area Barum operates, like many areas around the country, has its fair share of problems.
Giving the kids and the community the option to train and learn boxing – encouraging all our members to persevere, to reach and surpass their goals in fitness and skill, maintain discipline, integrity, honesty and responsibility – are all things actively encouraged.
Pilton Bluecoats Primary school now operate at the club twice a week as part of their Keep Kids Active programme, and the benefits of boxing are clear for them to see, with all leaving with smiles on their faces. Smiles both from achievement and taking part.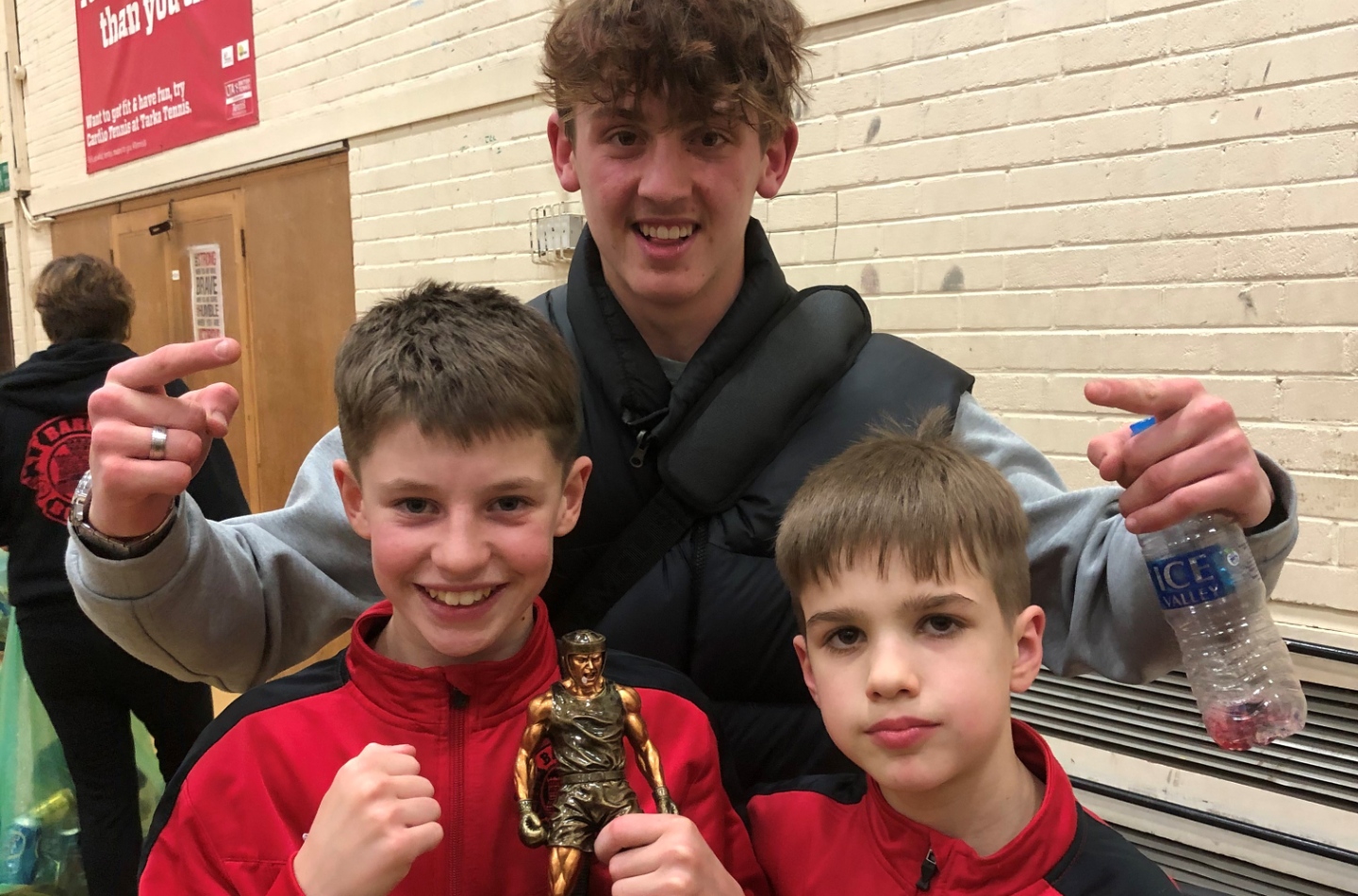 The Covid-19 outbreak has forced Barum to close, but they still have high overheads to cover and, of course, it remains a real worry for those who run the gym.
Even so, it has been a source of huge encouragement for coaches to have received lots of videos from boxers training at home doing their best to keep fit (see images).
To help in the important process of staying active, the club has put up a few videos online for its boxers to work through at home, with a note to fault checking.
In the example here, Head Coach Gavin Lane explains how to make a homemade boxing reaction punch ball.
Barum has signed up to the England Boxing #KOCOVID10 campaign and  the initial response has been good. "We've done extremely well so far and it's hear warming to think people care so much about our club at this difficult time," said Lane.
"We will come out of this stronger as a sport I believe as this downtime has given us all time to re-evaluate the pros and cons of our sport, and we all want it to progress."
If you can help Barum by sparing a few pounds, please go to their fundraising page and donate here.
You can find out more details and support a participating club of your choice by going to: www.englandboxing.org/clubs/kocovid19/
Follow all the latest on the campaign across social media using the hashtag #KOCOVID19