£96,000 raised through #KOCOVID19 – and it's still going!
April 17, 2020 | by Matt Halfpenny
England Boxing's #KOCOVID19 campaign has now raised a fantastic £96,151 for boxing clubs in need of financial help during the Coronavirus outbreak.
Set up to help ease the burden on gyms struggling to ends meet because of enforced closures in order to fall in line with the government's social distancing rules, 130 clubs have now set up fundraising pages and are taking part.
The campaign has been not only promoted by the clubs themselves, but also by England Boxing across its website, YouTube and social media channels.
This week, Phoenix ABC have launched their own spin on #KOCOVID19 by asking members to collectively run 1,000 miles over the course of 10 days in return for donations.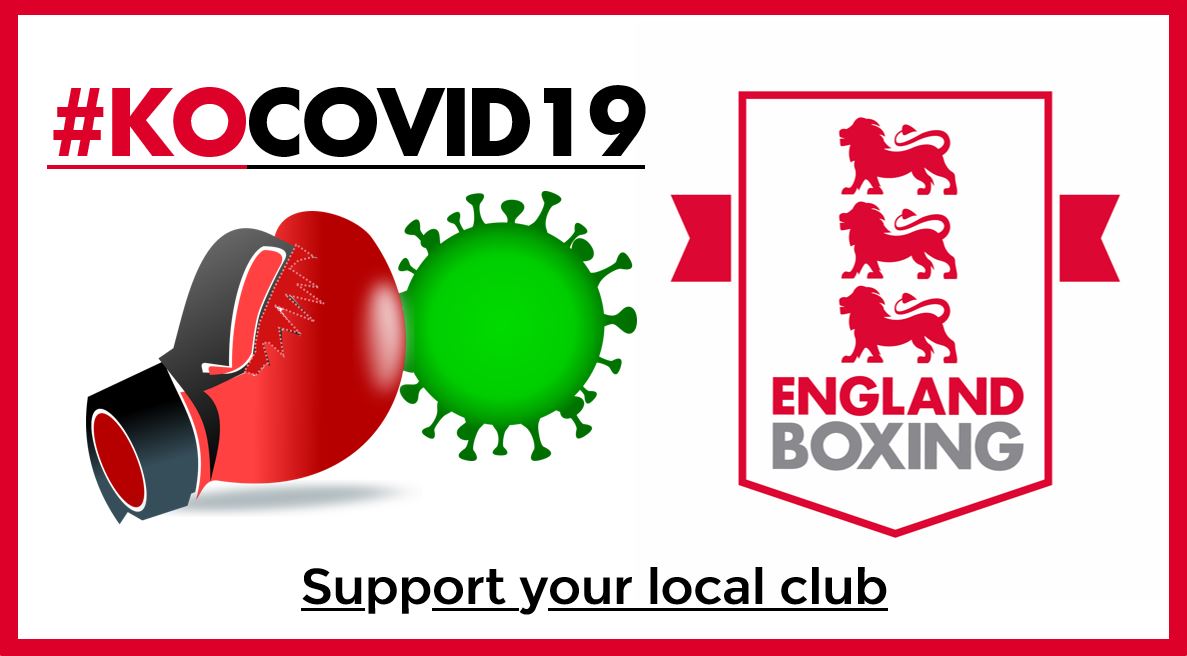 The Nottingham club posted a video showing for some of the boxers were getting on and have smashed their £1,000 target, raising £1,115 so far.
Another club proactively pushing their KOCOVID19 campaign is Bar Boxing Club in Worthing, Sussex.
They took up the Toilet Roll Challenge laid down by the likes of Scunthorpe and Wimborne to help keep members active during lockdown.
The club's coach Adrian Clark also took the time to appeal for birthday messages for one of its members, Harry Radford, who was turning 16 – and received more than 100 replies, including from Anthony Crolla and Dennis McCann.
But the clubs efforts can only be rewarded if individuals and businesses are prepared to put their hands in their pockets and donate what they can.
Among those to do so is England Boxing's Competitions Photographer Andy Chubb, who has kindly donated to Eastern Counties Club Attleborough ABC.
The experienced 'snapper' was recently credited £60 for publication of one of his images of GB Olympic hopeful Charley Davison – of her holding her national belt after winning last year's NACs Finals Day bout against Nina Hughes – in a Waitrose weekly magazine piece.
Chubb was keen to pass on that money to a good cause within the boxing community and when he heard about the #KOCOVID19 campaign, and that Davison's club were taking part, he was only too happy to give to their cause.
It's not too late to get involved with the #KOCOVID19 campaign. You can donate to a participating club of your choice and find out more details by clicking here.