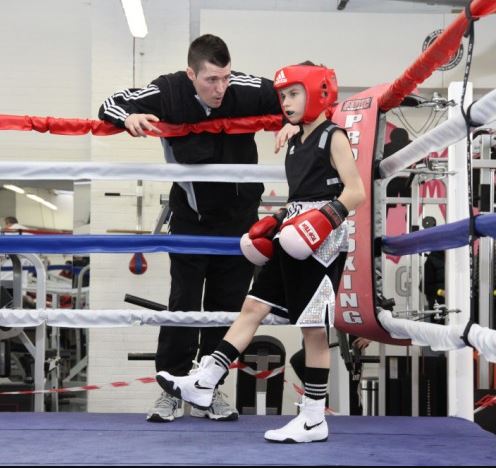 St Mary's ABC secure £165,000 of funding for new gym
March 8, 2019 | by Matt Halfpenny
St Mary's ABC boxers can look forward to training out of a brand-new gym after the club received a £165,000 grant towards the cost of the building work from Sport England.
The Chatham-based club first put together proposals for the project more than five years ago for the new facility (see artist's impression below).
They then submitted a detailed funding application to Sport England in Spring 2017, detailing why they felt the project should go ahead.
It explained that St Mary's is a well-known local institution and been successful over the years in producing champion boxers – including the Itauma brothers in recent times.
The proposal also pointed out that just as important has been promoting the wellbeing of local people, and, as such, is a community asset that was too important to lose.
"We highlighted the fact that we conduct sessions for people with Parkinson's and other disabilities, ex-offenders, troubled children and local unemployed people – and supplied the stats to go with it," said the club's fund-raising manager, Tim Boden.
"We also pointed out how the area was extremely deprived, and that there is a large ethnically diverse mix of people in the area who are also catered for.
"We had a site visit in January 2018 and Sport England liked our ideas and the site, but thought our plans at that point were too ambitious. Over the next few months we worked on those plans until they were acceptable to all concerned."
St Mary's was formed in 1926 and became a Clubmark Club in 2012, having established a new committee and attained charity status earlier in that same year.
In their bid to improve their facilities, they have received further funding support from Medway Council.
Avoen Perryman, England Boxing's Club Support Officer for the South East, who helped St Mary's write a development plan and has also helped the club secure funding for their BOX-ON project, is delighted for the club.
He added: "St Mary's will finally be able to make their dream a reality.
"I am so pleased for them that the end is now in sight, as they are a supremely hardworking and a well-deserving club."
It is hoped the building work will be completed before the end of 2019.