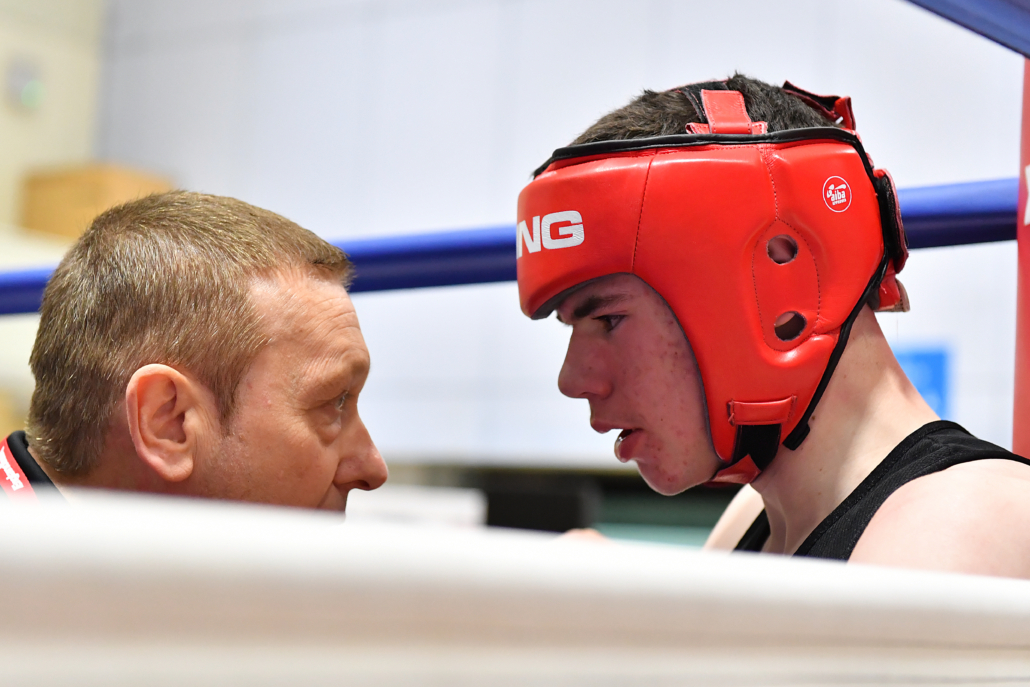 Clubs and Members welcomed to the new 2023-24 season
June 2, 2023 | by Lynette Mayo
England Boxing would like to welcome all clubs, members and volunteers to the 2023-24 season, which began yesterday Thursday 1st June.
Message from England Boxing's CEO, Jerome Pels 
The 2022-23 season has been another record year, with the number of affiliated clubs rising to 1014 and membership to 26,500.  
We are looking forward to the new season and aim for the numbers to be even higher! This would only be possible with support provided by regions, clubs, officials, coaches and boxers.  And not to forget all the volunteers, whose contribution is immeasurable and continues to unite and build our expanding boxing family. 
All current members will need to renew their Membership on the Vault to remain active members of England Boxing, and this can be done through The Vault. 
As announced earlier this year, we had to increase the membership slightly due to our increased costs, but we are pleased that we can keep the increase well below current inflation levels. 
For the 2022-23 season, Membership with England Boxing is set at £230 for Clubs, £24 for coaches, officials and volunteers and £13 for carded boxers. 
Recreational Boxers will remain free of charge. This is the 11th consecutive year that we have been able to keep membership fees at this low price. 
Clean Boxing  
The World Anti-Doping Agency publishes its prohibited list annually in October, to come into effect on the 1st January the following year.   
As such, the 2023 Prohibited List that currently applies can be found by clicking  here.  
Strict liability means that all boxers are solely responsible for any banned substance they use, attempt to use, or that is found in their system, regardless of how it got there and whether or not they had the intention to cheat.
Boxers should advise all medical personnel of their obligation to abide by the anti-doping rules and that any medical treatment received must not violate these rules.  
Click here to check the anti-doping status of medications that are prescribed in the UK.  
Resources and further information can be found through UKAD's Clean Sports Hub by clicking here.   
The hub provides opportunities to develop your understanding of anti-doping practices whilst also contributing to your professional development through completing training courses and education programmes.  The Clean Sports Hub is UKAD's online platform for clean sport education. All eLearning is free and tailored for different roles within sports, including Athlete Support Personnel and Coaches.  
Membership
Message from Membership Services Manager, Lynette Mayo
As outlined in the 2022-23 season, clubs and membership numbers, the growth and the resilience of our sport keep on developing, and this is something we can all be proud of sport wide. Each season, clubs and members must register on The Vault and by renewing your membership you are fully insured to participate in boxing activities upon approval. Please see the user guides, which will assist with registration for new and existing members. 
To enable us to communicate all the latest news and offers with our members effectively, it is important to update your email address on The Vault and this can be done with your regional registrar.
After careful consideration, the Board of England Boxing is pleased to announce that dispensation for events taking place in England, during the month of June 2023, can be sought via regional association secretaries. 
We look forward to supporting all clubs and members in the new season.
Should you have any membership queries, please email enquiries@englandboxing.org.
Doctors  
As part of the continued improvement to safeguarding our sport and supporting our clubs, from 1st July 2023, all doctors will need to affiliate on The Vault and wear a doctor's ID card and lanyard at all times when supplying medical assistance.  
The Medical Sub-Committee will be starting ringside doctor training courses for new doctors interested in becoming ringside doctors. This will be offered to all existing and new doctors, either as a CPD opportunity or a general opportunity to refresh knowledge of supplying boxing medical assistance.
Rules 
The current 2023 version of the England Boxing Rule Book is available by clicking here. 
Compliance
Message from Head of Compliance, Danny Williams
We hope that the season just past was a successful one for you and we would like to start off by wishing you the best of luck moving into the new season. 
We know that Compliance and Safeguarding can feel very daunting, and we are working hard to ensure that your season runs as smoothly as possible. We have made great strides to ensure this, by updating many of the policies that relate to safeguarding and these will be displayed on the website. 
We have put an extensive training package in place for Regional Welfare Officers, who are able to offer further support and we have completed the new Code of Conduct for all members at England Boxing to ensure that we are all working towards a safer environment for all of our community.  The Code of Conduct is available  is available by clicking here.
Workforce Development
Message from Workforce Development Manager, Sarah Collings-Hands
It's been a very busy few months in the Workforce department.
The main focus of the past few months has been on putting in place clear and easy systems and processes, surrounding becoming a tutor, what it takes to be a tutor, and how we tutor train. The purpose of this has been to develop a clear England Boxing Coach Education Course booking protocol and workforce update, including work that is ongoing to support our tutor and assessor workforce.
We have launched an England Boxing Coach Education Tutor Training Recruitment Programme, which is a new process for the recruitment of tutors to the workforce. We have also put in place an England Boxing Coach Education Tutor/Assessor Accreditation Programme – this is the roles, responsibilities, person and job specification associated with becoming part of the EB tutor/assessor workforce. We are currently in the process of recruiting tutors for this new process and delivery should commence in September. 
The latest round of the Level 3 senior coaching programme is also in progress, with candidates starting on 1st April. This course is due to run until March 2024. Finally, we have spent a number of months working on gathering information and data that underpins developing a robust and professional workforce. The product of this work will come together to support ongoing departmental work over the next 12 months period. 
Upcoming developments will include looking at the pathway for new coaches to become a coach and ensuring the qualifications and Continuous Professional Development (CPD) is in place to support both a new and existing workforce.  
Performance
Message from Head of Performance, Chris Connelly
As we begin the new season, the Performance team are embarking on a new chapter with a revised programme structure of Performance and Development teams, all aimed at providing our boxers with opportunities for growth – as both athletes and individuals.
The launch of the Senior programme is close, which is a significant milestone in the Pathway. This will signify the next step in a boxer's progression, giving boxers further opportunities to fulfil their aspirations and compete internationally in the England vest.  
With regard to competition, we experienced unprecedented success last year with 45 major medals. This year we will be aiming to continue this and, having already won 10 gold medals at the Boxam Tournament in Spain, we really have hit the ground running. We are committed to ensuring every boxer on the Pathway has as much opportunity to develop as possible, whilst enjoying this fantastic sport.
Therefore, we have meticulously planned a comprehensive schedule for the season, filled with national and international tournaments, as well as training camps and the best sparring possible. The new season promises to be one filled with growth and opportunity and we hope every member will get behind us and support our young lions as they represent the country with pride. 
Community
Message from Club and Community Managers for the North and South, Louise Vidor and Richard Powers respectively
The last season has been an exciting one for the Community Development team with the addition of our regional apprentices. The apprentices have delivered an event in their region to increase participation, as well as an official course, a level one course and weekly outreach sessions. 
The team have worked hard to support clubs with funding to develop their own community projects, utilising the Sport England Together Fund. 83 clubs have benefitted from over £250,000 of funding, for projects supporting people from low socio-economic backgrounds, women and girls, people with disabilities, and people from culturally diverse backgrounds into boxing.    
Additionally, 120 applications were received for the Cost-of-Living Crisis Fund in partnership with Revolut. We successfully awarded 28 clubs with a total of £25,000 to support rent, utilities, business rates and insurance costs.  
Over the next few months, we will be hosting a workforce and resilience workshop in each region, where clubs attending will benefit from training with our stakeholder partners, to become more sustainable, plan for their future and be funding-ready. 
We are urging clubs to ensure their email address on the Vault is up to date so they can be updated on any opportunities over the next season. 
Competitions
Message from Competitions & Events Manager, Ashley Cooke
The conclusion of England Boxing's 2022-2023 Championship season is a monumental achievement and a testament to the dedication and hard work of all boxers, coaches, clubs, regions, volunteers, and all others who made these events possible.
The seven Championships, starting from the National Development Championships in October 2022, and running through to the GB Elite Three Nations in May 2023, marked a very successful season with a noticeable increase in women's participation in the sport. The emergence of new talent and the crowning of champions further solidified the legacy of these events.  
The new England Boxing Competitions & Events ticket pricing which came into effect on 22nd April 2023, to protect the standard of services and ensure the operation does not run at a significant loss, was also well received by members and spectators, with both the discounted family tickets, and discounted tickets for individuals across two-day and three-day Championships being utilised.
A list of projected England Boxing National Championships dates has been put together for the next two seasons, running through to the end of the 2025 season, in order to help clubs, coaches and boxers with their planning. These provisional dates can be found here by clicking here.
---
Once again, we would like to welcome all members to the new season and thank you for continuing to support amateur boxing.
We look forward to seeing you in 2023-24. 
Regards,
Jerome Pels