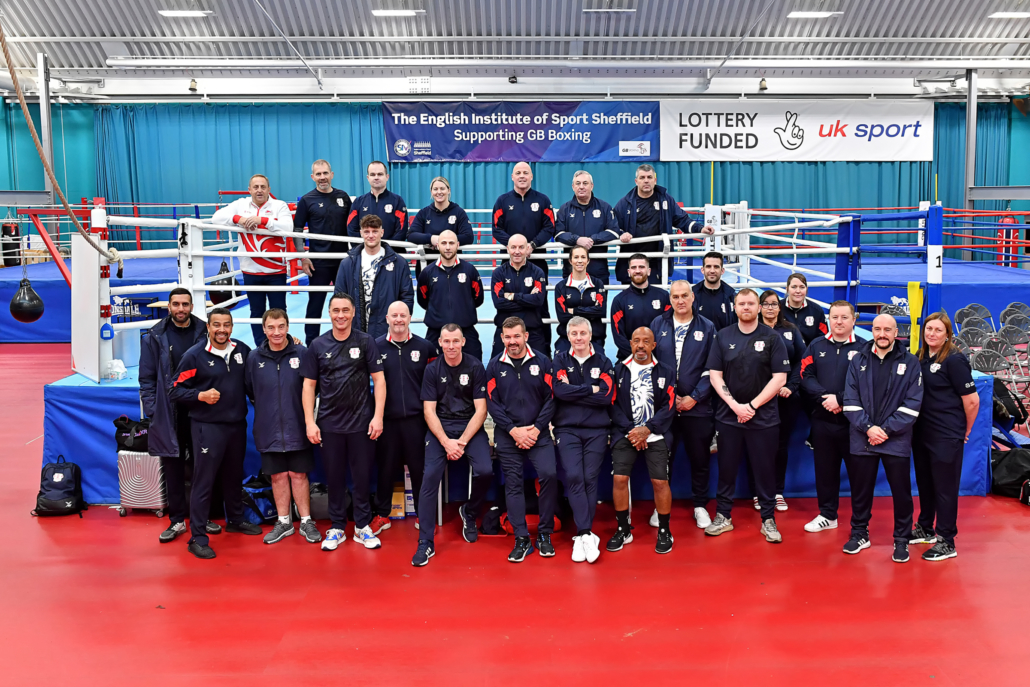 Coaching resolutions made at Development Seminar
January 6, 2020 | by Matt Halfpenny
A total of 30 England Boxing Talent Pathway coaches from across the country gathered at the English Institute of Sport yesterday (Sunday 5th January) for the latest Coaching Development Seminar.
Hosted by England Performance Coach Mick Driscoll and Development Coach Amanda Coulson, the group took part in a hand wrapping workshop, led by the GB physio staff.
They then took part in a group discussion on coaching practices, facilitated by Chris Porter, reflecting on what had gone well in the past year and setting coaching resolutions for the New Year.
GB World Class Programme Coach Gary Hale was also in attendance to talk about his coaching journey before all coaches then took part in a practical session.
"It's important that we continue to invest in the development of our coaches on an ongoing basis, which in turn, helps us develop our international boxers," said England Boxing's Head of Talent and Competitions, David Thorley.
"Everyone seemed to take a lot from the day and it was great to be able to listen to feedback and feature sessions that coaches had asked for, such as the had wrapping."
Another Coaching Development Seminar is planned for the summer after the conclusion of the England Boxing National Championships at various age groups.
Main picture by Andy Chubb