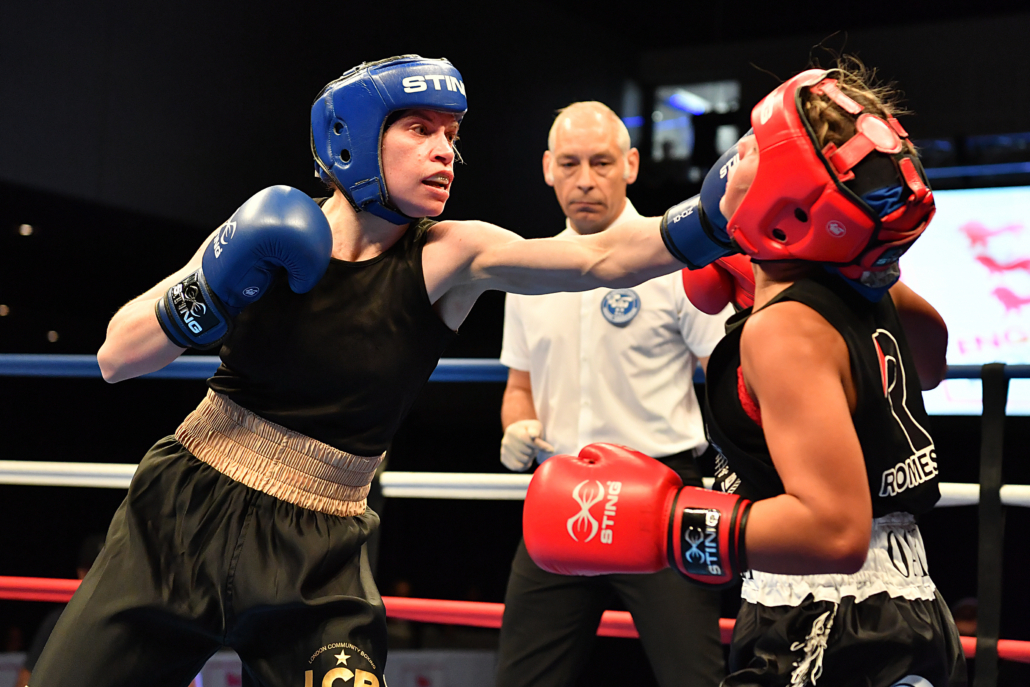 NACs 2023: Finals Day to be streamed live by BBC
March 27, 2023 | by Matt Halfpenny
The England Boxing National Amateur Championships (NACs) 2023 Finals Day in Newcastle on Saturday 22nd April will be streamed live on BBC Online, England Boxing is pleased to confirm.
Amateur boxing's most historic competition dates back to 1881 and the list of previous champions is a who's who of English boxing.
Tyson Fury, Nicola Adams, Anthony Joshua, Savannah Marshall, Frank Bruno, Nigel Benn, Natasha Jonas, Ricky Hatton, Chantelle Cameron, Carl Froch and Stacey Copeland are just a few winners of a coveted national belt who have subsequently risen to fame.
Tokyo 2020 medallists Pat McCormack (2014 and 2015), Ben Whittaker (2016 and 2017), Frazer Clarke (2015) and Karriss Artingstall (2018) all secured titles at the highest amateur level before earning a place on the GB squad.
This year's NACs 2023 Finals Day (11am start) will be part of a memorable day of boxing, with Shavkat Rakhimov and Joe Cordina boxing in Cardiff for the IBF Super-Featherweight World Title, later in the day.
The showpiece occasion of the amateur boxing calendar will be hosted by The Vertu Motors Arena in Newcastle and feature the best young prospects in the country, with an expected 23 bouts in all – 10 bouts at female weights and 13 at male weights.
Among those returning to defend belts this year after wins in 2022 are nine boxers who have since won a place on the GB Boxing programme following their national triumphs.
Kelsey Oakley, Holly Heffron, Lucy Kings-Wheatley, Dione Burman will be joined by Hamza Uddin, Ellis Trowbridge, Jack Dryden, Dan Toward and Isaac Okoh in the bid to retain their titles.
Two more GB boxers entered are Cameron McKay, who lost his final in last year's tournament, and IBA Youth World Boxing Championships 2022 silver medallist Damar Thomas, who has moved up to Senior level for 2023.
"The NACs has been going for so long and has a huge history to it, so it's an absolute privilege to be boxing on the BBC, where so many people can watch you do your stuff," said Fearless boxer Uddin, who won at Under 51kg last year.
"The feeling I got when I won the national belt, after putting in so much hard work, was unbelievable, and I'm just as motivated to come back and win again in front of the Newcastle crowd, and for those watching on the streaming."
Boxers place a high value on winning an NACs title, knowing it can catapult them into the limelight.
Sameenah Toussaint achieved the feat at Under 57kg in 2021, going on to secure a GB programme place early the last year, and followed it up by clinching a EUBC European Under-22 Championships bronze medal and a place on the England team for the Commonwealth Games squad in Birmingham.
She said: "It was really important for me to win the NACs and a massive stepping stone – it's the biggest competition in amateur boxing in this country and there are a lot of high-quality boxers who enter it.
"Winning it helped me get an assessment with GB and eventually get onto the squad and go the Commonwealths as the youngest person on the team, which was a fantastic experience, and now hopefully I can win a place on the team for the Paris Olympics."
In a change from previous years of coverage, the streaming will now be available worldwide, as opposed to people solely in the UK.
Bouts can be watched live via the BBC Sport website, app and BBC iPlayer and will include commentary.
You can keep up to date with the latest information on the England Boxing National Amateur Championships home page and follow the hashtag #EBNAC23 on social media.