Follow in the footsteps of Richardson, Stubley, Timlin and more at Women's Winter Box Cup 2022
August 10, 2022 | by Matt Halfpenny
The England Boxing Women's Winter Box Cup will make a welcome return at the end of 2022 after a two-year hiatus during Covid-19 – with dates and a venue now confirmed!
The competition – open to international and home nations women and girl boxers, as well as those who box domestically for England Boxing clubs – will take place on Saturday 3rd December and Sunday 4th December at Leigh Sports Village Leisure Centre, Wigan, WN7 4JY.
Entries will be open from late September 2022 (with an announcement to follow on the website and socials) and will close on 18th November 2022, or when the event has sold out.
Prior to Covid-19, the event had proved to be very popular for boxers from across Europe and also further afield.
There are a number of different weight categories for Senior (born between 1982 and 2003), Youth (born 2004 and 2005) and Junior boxers (born 2006 and 2007).
Former participants include recent Commonwealth Games medallists Gemma Richardson and Savannah Stubley (pictured below) and fellow Team England member Sameenah Toussaint.
It is also the competition where GB Boxing programme members Shona Whitwell (pictured above) and Cindy Ngamba, now-professional Amy Timlin (pictured bottom) and England Boxing National Amateur Championships winners Kelsey Oakley, Holly Heffron, Elise Glynn, Jem Campbell, Amy Andrews, Oriance Lunghu and Nina Hughes have made their mark.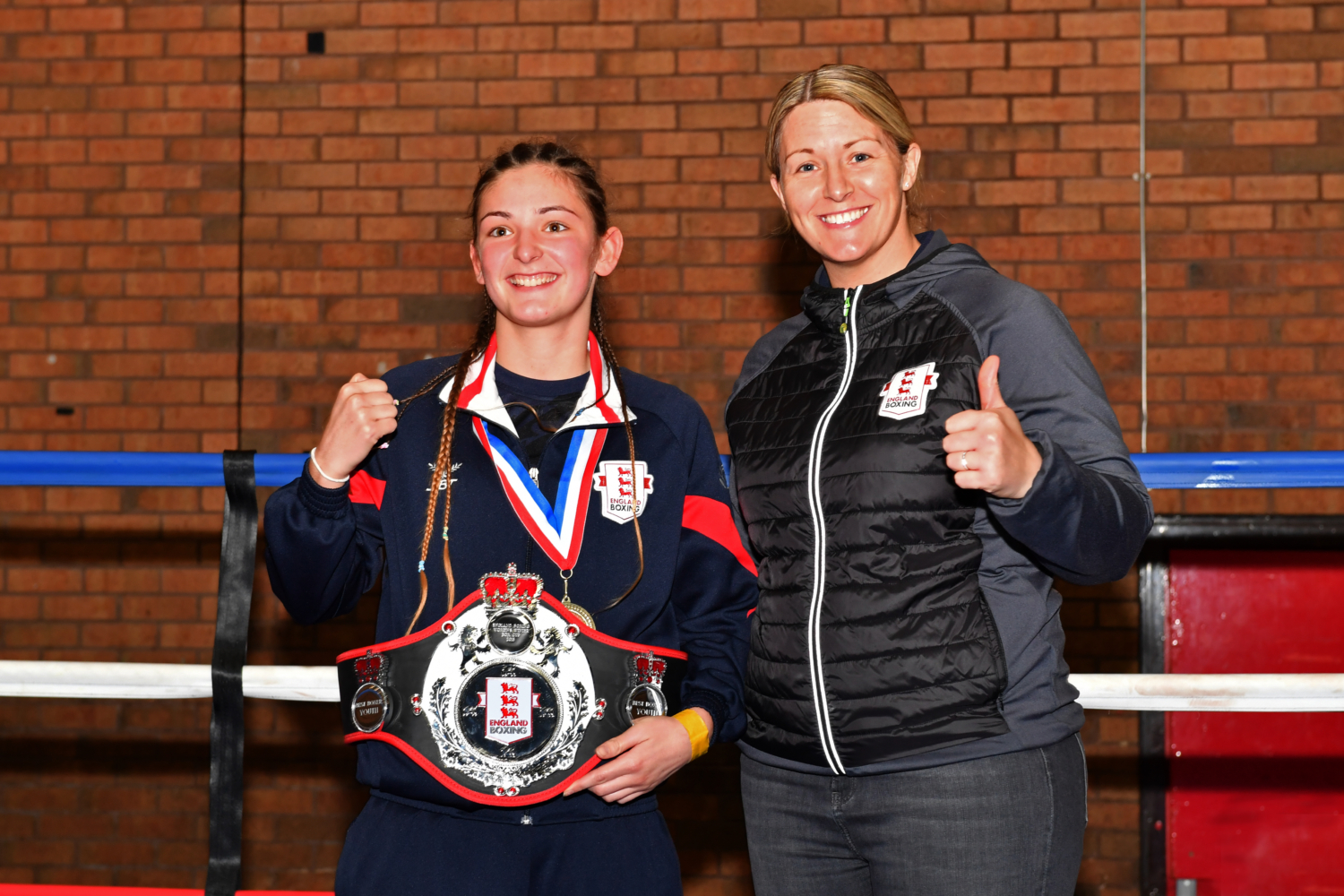 "On the back of a fantastic showing from the women boxers at the Birmingham 2022 Commonwealth Games, we're very excited for the return of the England Boxing Women's Winter Cup after the enforced lay-off," said England Boxing's Competition and Events Manager, Mick Maguire.
"We're also delighted that it will be staged at a new venue for us in Leigh Sports Village Leisure Centre, which not only has fantastic facilities, but it is near to Manchester airport for those who plan to travel from overseas.
"This competition really helps shine a light on the fast-growing women's side of the sport – not just in terms of the boxers, but the coaches, officials and volunteers as well – and the talent that has come through this competition speaks for itself.
"We would advise those planning to enter to do so quickly once entries are opened as in past years it has filled up very quickly and we can only accept a certain number of entries."
Boxers must be registered to an England Boxing club or, if travelling from overseas, their appropriate national association.
You can find out more about the categories available by clicking here.