Projects to tackle knife crime running alongside England Boxing's major championships
March 30, 2019 | by Matt Halfpenny
For many of England Boxing's 900-plus clubs, there is also a considerable amount of time spent away from competition and carded boxing in helping with and organising projects in their local communities.
One such commitment from a number of clubs is to support the fight against knife crime and encourage social responsibility from today's young people, giving them opportunity to make a difference.
The common goal is to highlight the importance of eliminating knives on the streets and how boxing can help young people to learn the value of routine, hard work, dedication and discipline.
"Boxing provides a huge opportunity to drive social change and support the communities they represent. In many cases, they are the very hub of the communities they serve," said Gethin Jenkins, Chief Executive Officer of England Boxing.
"They provide a safe environment for males and females of all ages and backgrounds, particularly young people, to boost their fitness, self-confidence, people skills and discipline, whether they just want to get a bit fitter or step in the ring to box competitively.
"The number of coaches, officials and volunteers in the sport who give up their own free time, not only to take part in the sport, but also contribute significantly to life-changing projects in their localities is phenomenal.
"From tackling knife crime and holiday hunger to assisting people with mental health problems and Parkinson's, the role of many boxing clubs up and down the country is pivotal to the wellbeing of the local areas they serve."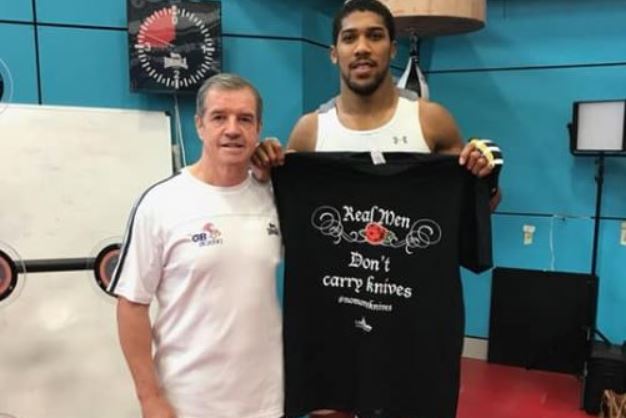 Leading the way in the Merseyside and Cheshire region is the "Real Men Don't Carry Knives" campaign, started over four years ago from Anfield Boxing Club in north Liverpool.
England Boxing provided a small £5,000 grant to the club to extend some outreach work the club leader, Alan Walsh, was doing to counter young people in the area carrying knives.
Since then the project has gained an enormous collaborative momentum now engaging football clubs, Merseyside police, many Liverpool hospitals, businesses and the education department.
Alan has been commissioned to carry out a workshop in every primary and secondary school in Liverpool. He has presented to over 10,000 young people and also recently reported to the London Mayors office on the work he is carrying out.
Alongside this, the Vulcan Boxing Club in Hull have received a grant for tackling knife crime and there are also clubs in London doing similar work.
England Boxing continues to expand its commitment to tackling the issue of knife crime and find like-minded partners to help fund a new social-responsibility-in-boxing initiative.