England Boxing Annual Awards 2023 – Female Coach of the Year spotlight
June 17, 2023 | by Chris Boyd
In the lead-up to the inaugural England Boxing Annual Awards 2023, set to take place at the Royal Victoria Hotel in Sheffield on Thursday 13th July, we will be shining a spotlight on the nominees from each of the 10 categories.
This piece will highlight the excellent work done by the three nominees for the Female Coach of the Year category.
(Nominees will be addressed in forename alphabetical order).
Georgia Keast – Tamworth Boxing Club
"She's an inspiration. A great coach to all of the kids at the club and she deserves to be recognised for all of her hard work."
Georgia Keast is an England Boxing Level One coach, based out of Midlands club Tamworth Boxing Club.
Georgia originally joined Tamworth as a School's boxer in 2016, representing the club at numerous England Boxing National Championships as well as the Women's Winter Box Cup.
Her willingness to constantly improve, noted in numerous award nominations, saw her successfully complete her England Boxing Level One coaching course and become a coach at Tamworth.
Georgia's success as a coach has been barnstorming and it's a role that is well suited to her as noted by parents of young members.
"She's very patient. She loves what she does, and it shows when she's running a session.
"She's an asset to the club, she's brought on the behaviour of some of the children massively – and she also trains SEND children."
It's Georgia's passion for catering for every individual that walks through Tamworth's doors that shines through in the testimonials and her adaptability and care are for all to see.
One parent wrote: "My daughter has additional needs and Georgia is amazing with her and others.
"She's made the boxing club my daughter's happy place."
A member of Tamworth Boxing Club added, "I have struggled with my mental health over the past 12 months and without the help and support of Georgia, I wouldn't be where I am now.
"She is a credit to our club and a credit to England Boxing."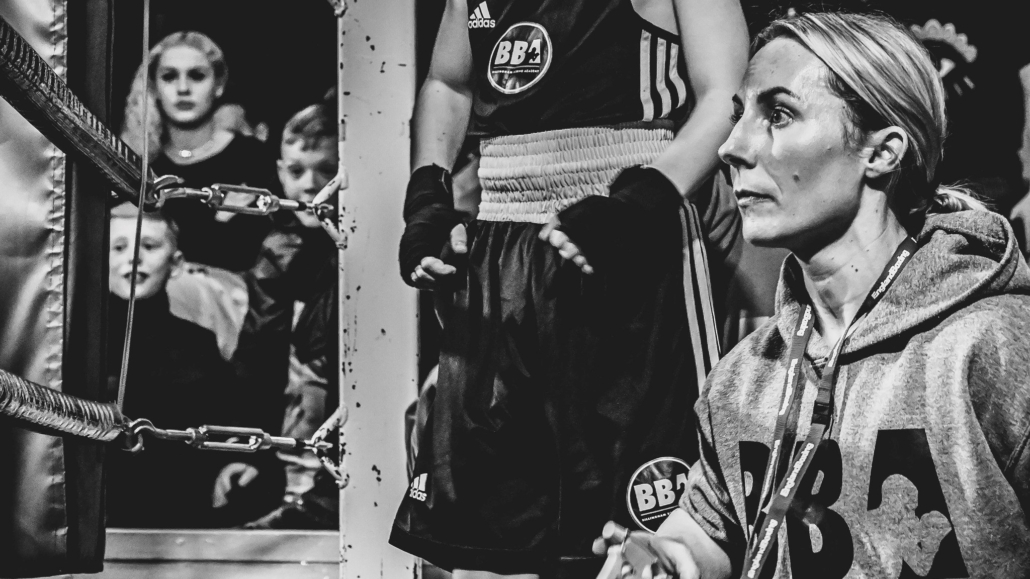 Jayne Wallace – Billingham Boxing Academy
Jayne Wallace is a well-known figure in the Tyne, Tees and Wear and England Boxing community.
The coach, based out of Billingham Boxing Academy roughly 10 miles north of Middlesbrough, admits she stumbled into coaching.
"I was working as a fitness instructor when I saw my club advertising for female coaches. I had a chat about how I could get involved and I've pretty much lived in the gym since. Very quickly I got more and more involved with the club and before I knew it, I was taking my coaching qualifications."
Jayne has since found herself on the Women's Aspire programme and the England Boxing Women's Coach Development 2022-2023 Programme, as well as helping to deliver Billingham's Knock Out Depression programme and their Parkinson's Punchers class.
The Parkinson's Punchers class, launched in 2021, is designed to help those living with the disease improve their coordination and movement while allowing them to chat about their shared experiences.
Her vital work in the running of those sessions is what seems to have drawn Jayne her most plaudits.
"The main reason I wish to nominate Jayne is for her unwavering commitment to the Parkinson's Punchers class," wrote one member.
Another added: "She runs those sessions each and every week for people who suffer from Parkinson's – a cause close to her heart.
"They meet once a week for the class and chat afterwards over a cup of tea.
"She is an inspiration to me and others for spreading the word that Parkinson's should not be a barrier and you can lead an active life."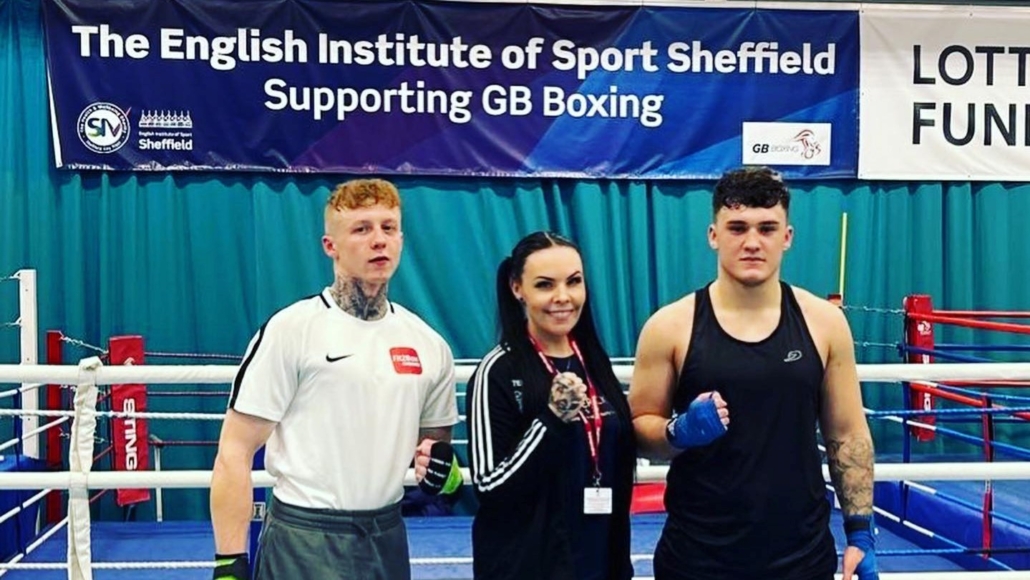 Lindsey Jarratt – Telford ABC
The final nominee for the Female Coach of the Year award is Lindsey Jarratt of Telford ABC.
Lindsey is an England Boxing Level Two coach and took part in the same cohort of the Women's Coach Development Programme as Jayne Wallace, an experience she hoped would help her 'learn, grow and develop', so she could pass that knowledge onto her boxers.
It's clear to see that has been the case, as Lindsey has coached one young female boxer to England Boxing National Developments Championship 2022 gold, and another two to the same feat in the Women's Winter Box Cup 2022.
However, it's Lindsey's commitment to Telford ABC that shines through in several of her nominations.
One member wrote: "Lindsey shows nothing but constant hard work and commitment to the club and the boxers.
"She always puts the club first and makes sure it's the best it possibly can be for all of those who attend.
"She has achieved so much in the last year, and she's dedicated to achieving even more."
The Midlands-based coach finds herself as a strong female role model at the club and puts a lot of her time, confidence, and positive energy into developing young female boxers – all while maintaining her 'Jack-of-all-trades' role at the boxing club.
"She's organised three home shows, taken over club matchmaking, developed female squad numbers and boosted our social media presence," said one of the coaches alongside Lindsey at Telford ABC.
They added: She's added to the club's status in the local community, and she's become an integral part of the coaching staff here at Telford.
"She's breathing new life into a boxing club that turned 50 years old last year.
"Every club needs a Linzi."