England Boxing Annual Awards 2023 – Individual Member Impact
July 2, 2023 | by Chris Boyd
In the lead-up to the inaugural England Boxing Annual Awards 2023, set to take place at the Royal Victoria Hotel in Sheffield on Thursday 13th July, we will be shining a spotlight on the nominees from each of the 10 categories.
This piece will highlight the excellent work done by the three nominees for the Individual Member Impact Category
(Nominees will be addressed in alphabetical order).
Mohammed Abdullah – Windmill ABC
It's safe to say that Mohammed 'Mo' Abdullah of Windmill ABC has had a profound impact on his club, the community, and his local region.
Mo delivers boxing classes to over 100 people every week – ranging from sessions with cubs and scouts to carded sessions and everything in between.
When Mo isn't being hands-on with boxers, he is developing individual action plans to help less experienced coaches rise through the ranks of the sport.
And when he isn't doing either of those – he's still contributing to the region's boxing success.
Away from club work, Mo takes on the role of an official at shows, helping to referee, judge and supervise on a regular basis to support his division and the wider Midlands region.
Mo has also created a communication platform for officials to collaborate and make appointments and decisions, while also producing and hosting the Punchline Podcast – which aims to give Windmill ABC greater exposure in the local community and has welcomed guests in the ilk of Amir Khan and Ben Whittaker on.
Yet despite his unrelenting contribution to amateur boxing, Mo remains humbled and focused on progress.
"He never celebrates his hard work", said one nominator.
"Instead, he's always pushing other people to succeed.
"He has made so many suggestions and has helped shape the division – the quality of boxing has really improved due to his interventions.
"Mo has been a volunteer for over 18 years now and he's still as committed to improving everyone's experience in amateur boxing as he has ever been.
"It's time we recognised his hard work."
Ritchie Fox – Mansfield Boxing Academy / Ashfield Spartans
Ritchie Fox is no stranger to awards. His contribution to Mansfield Boxing Academy's community work, combating local issues such as poverty, hunger, cost of living and youth crime, led to the club winning the Discover Ashfield Community Organisation Award in 2022.
Ritchie puts his membership first, with one member describing him as a 'parent' to all those at the club.
"He has helped many within our club grow into great young adults over the last five years", said one club member.
They continued: "He helps members pass exams, gain qualifications and find employment.
"He's also just there for people through their battles."
Ritchie assisted the transition from Mansfield Boxing Academy to Ashfield Spartans and ensured the foundations of the club transitioned with it. At the heart of the club is boxing, but the club is a symbol of change and redemption, something Ritchie was very much the catalyst of.
Another nominator added: "Ritchie is a person that is a leader and a role model.
"He's someone that is a valuable member of the club, the sport and society.
"Ritchie didn't want to be part of the recent EB media of the club, he just wanted the team to be recognised for what they do as a collective.
"The reality is this was all possible because of the foundations Ritchie built."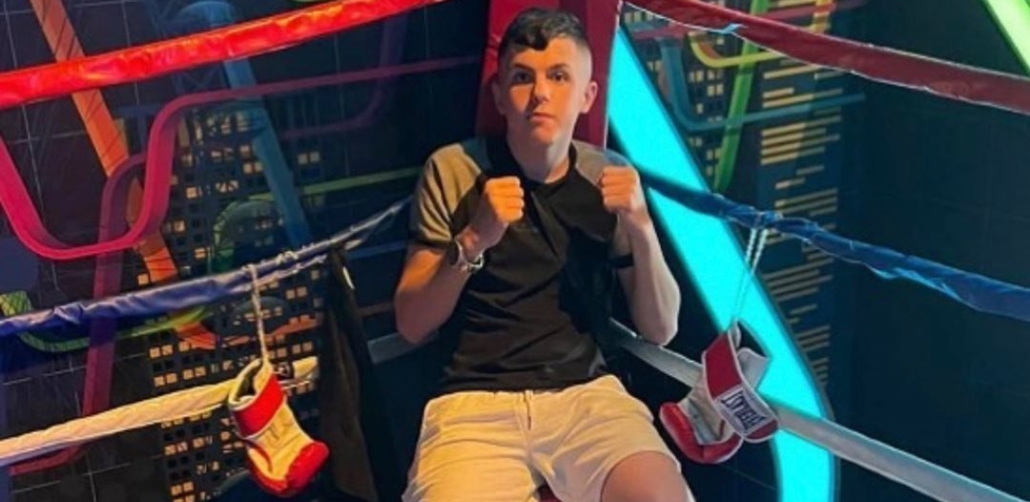 Taylor Bennett – East Middlesbrough
While certainly the youngest of the nominees, Taylor Bennett has had a transformative impact at East Middlesbrough over the last two years.
After starting out as a boxer, Bennett volunteered to help the coaching staff after seeing membership grow exponentially and his help toward the Junior sessions has now been going on for around eight months.
Taylor's contribution extends beyond the Junior classes, as he comes in on Tuesdays and Thursdays to help with East Middlesbrough's successful outreach classes.
While Taylor helps young boxers as much as he can, boxing has also helped him. He lives with ADHD and members can see a transformation helped by his Taylor's volunteering.
"It's amazing to see how the sport has brought him out of his shell.
"He relates to the younger members and when he's not in, which is very rare, they all really miss him."
Such has been Taylor's impact, East Middlesbrough hope to get Taylor through his England Boxing Level One Coaching Course, to follow on from him passing his Boxing Tutor Award.
"We hope he can take non-contact boxing into schools.
"I know a lot of clubs have people like Taylor, but he really is a one-of-a-kind and deserves to be recognised for his commitment at such a young age."