England Boxing Annual Awards 2023 – Male Coach of the Year spotlight
June 18, 2023 | by Chris Boyd
In the lead-up to the inaugural England Boxing Annual Awards 2023, set to take place at the Royal Victoria Hotel in Sheffield on Thursday 13th July, we will be shining a spotlight on the nominees from each of the 10 categories.
This piece will highlight the excellent work done by the three nominees for the Male Coach of the Year category.
(Nominees will be addressed in forename alphabetical order).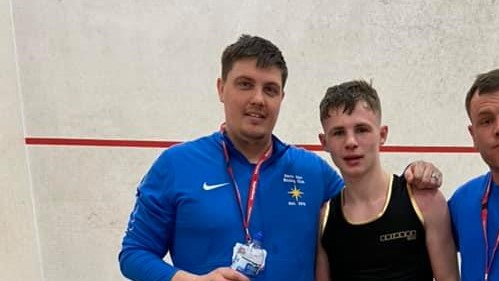 Dan Hopper – North Star ABC
Danny Hopper is synonymous with developing his young boxers both inside the ring and outside of it.
The England Boxing Level Two coach is based out of Tyne, Tees and Wear club North Star ABC in Sunderland and has made an extraordinary impact at the club – and in the local community.
His dedication and drive have seen North Star grow from the basement of a local pub to being crowned the number-one gym in the region for many of the same reasons that Danny has been nominated for this award.
"He runs a not-for-profit club, taking no wages at all, just surviving on sponsors.
"Danny uses all of that money to get underprivileged kids to box all over the country, taking the responsibility off of the parents who wouldn't be able to fund it", was one of the reasons given by a family member.
One member added: "He's the best coach in Sunderland.
"There's quite a lot of crime in the area but Danny goes above and beyond to help the kids in the gym and the local community.
"He has certainly changed the future of many young boys and girls in the Northeast of England."
The evidence to support the claim is there to read in black and white, Hopper has coached multiple boxers to England Boxing National Championship success while another, Layla Straughan secured a silver medal at the EUBC Schools Junior Championships 2022 in Turkey.
It's his commitment to the community, coupled with his coaching success that is repeatedly mentioned in his nominations – all of which are tinged with sincerity.
One fellow coach said, "We are forever grateful for his time and effort. He's a true leader, friend, and a total inspiration."
Jimmy Brennan – Carlisle Villa
Jimmy Brennan is an ex-SAS soldier of 18 years and, as you'd expect, hasn't taken retirement lightly.
He has taken the role of Head Coach at Northwest-based Carlisle Villa by storm, helping to elevate their member boxers to the next level whilst developing them both mentally and physically.
Given his prior profession, it comes as no surprise that Brennan leaves no stone unturned in training and commits himself fully to the success of his boxers.
A friend of his said: "He's a very professional and efficient coach.
"He always trains every boxer to a high standard and ensures they're prepared and ready for their bouts – all before happily travelling long distances with them to make sure they get plenty of bout opportunities."
Jimmy's commitment to coaching was encapsulated by the UK Coaching Hero Award he received from HRH The Princess Royal in 2021.
The award recognised those who had shown innovation and achievement toward keeping people moving during the coronavirus lockdown, with Jimmy being one of only 25 coaches – alongside names such as Dame Kelly Homes and Joe Wicks – to receive the award.
His commitment to Carlisle Villa extends outside the realm of coaching too, with Jimmy noted as the catalyst of the ongoing structural developments at the gym by one parent.
"Jimmy is helping to build an extension at the gym – something he's worked tirelessly at to make happen.
"He's orchestrated numerous fundraising events and helped secured the necessary grants to make it happen.
"Our club is going from strength to strength and Jimmy is the driving force."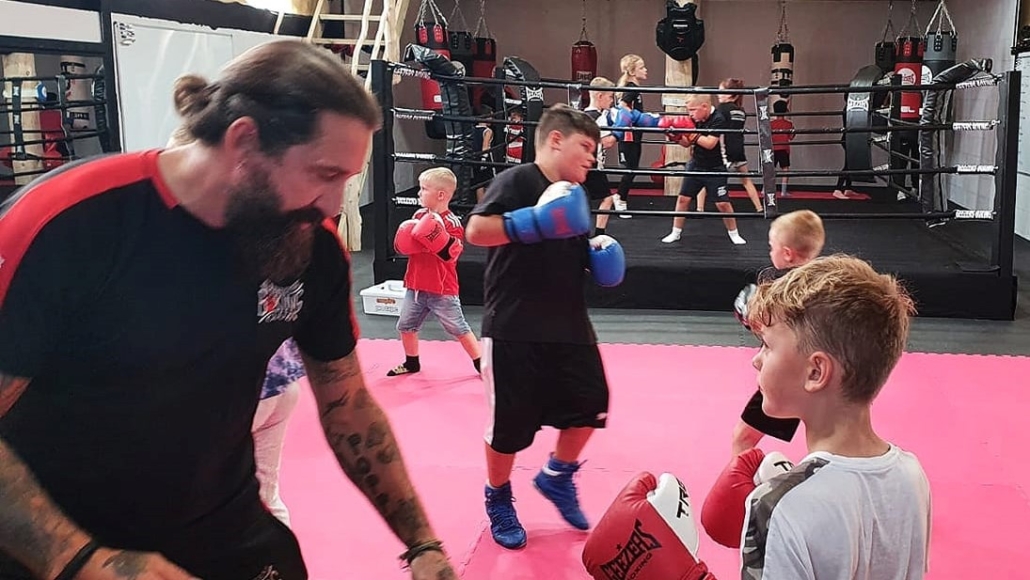 Larry Mills – Crewkerne Boxing Club
Larry Mills is the final nominee for the England Boxing Male Coach of the Year award and several of his nominations land on one theme: "He's built Crewkerne Boxing Club with his bare hands, literally."
"He's built a boxing gym from an empty barn and provided a permanent gym for the community to use. It's incredible" are the words of one of his fellow Crewkerne coaches.
Such is the enormous physical effort of building a gym from scratch, it's easy to forget about the logistics of making something like that happen. But Larry was at the centre of all of that too.
The parent of one member said: "There was hardly anything in this area for youngsters, but then Larry built the gym.
"He sourced the materials for the building, secured the funding and then worked around the clock to convert an old barn into an amazing boxing club."
Once the building was completed, Larry set about doing what he does best, and what earned him these nominations, coaching.
Since opening in 2021, the Western Counties club has produced two England Boxing National Champions, two MTK Box Cup winners, multiple Western Counties winners, Bristol Box Cup medallists and more.
When he's not helping his boxers to domestic success, he's ensuring they're competing abroad and has travelled to Sweden twice in recent months for their Box Cups – something that doesn't go unnoticed.
"He is willing to go anywhere for the quality boxers that he's produced!
"Alongside working full-time, spending time with his family and travelling here, there and everywhere, he always has a big smile on his face and welcomes everyone," said the parent of one member.
While one of Crewkerne's members added: "We're all better versions of ourselves for knowing Larry."