Tribute to amateur boxing stalwart Stevens
April 27, 2020 | by Matt Halfpenny
England Boxing has been saddened to learn of the passing of amateur boxing stalwart Les Stevens.
As an amateur, Stevens won 81 of his 87 carded bouts, despite not beginning to box until the age of 15.
His progress, however, was rapid and he soon went on to win a European Under-21 bronze medal in 1970 and later that same year a Commonwealth Games bronze medal in Edinburgh, both representing England.
In 1971, he became senior ABA heavyweight champion and also won a bronze in the European Games before turning pro in the next 12 months.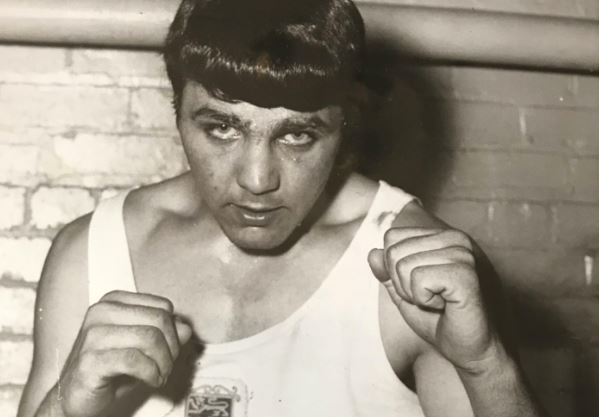 "Dad always told me how proud of boxing for his country 17 times made him feel," said son Les junior. "He had never been abroad before boxing and he told me it was the best time of his life, travelling all over the world.
"It was the happiest period of his boxing career and he went on to have 28 pro fights, winning 23. But back in those days, there was no cruiserweight category and my dad was too big for light-heavyweight and too small for heavyweight, so he struggled all his career with that."
After retiring as a boxer, Stevens turned to coaching, helping out the Clarke and Eton Boxing Club in Bracknell before moving the gym to Crowthorne.
The club also changed its name to Pinewood Starr after comedian Freddie's Starr who is a lifetime president of the gym.
Stevens went on to train boys right up to earlier this year and it's difficult to put a figure on how many champions he trained it, but it is estimated to be more than a hundred national titles.
Stevens junior added: "His record was up there with the best of them and he even turned down the England job around the time of the great Kevin Hickey due to trying to run a business and a boxing club.
"But he did take many England squads abroad over the years, as well as looked after Home Counties squads and he gave so much to boxing."
Current England Performance Coach Mick Driscoll knew Stevens for more than 40 years, first meeting him as an eight year old.
Les was a big part of my life and when he first saw me box, he told me that if I ever needed any advice, I only need to get in touch with him," he said.
"When I went professional, I took him up on that and it was he who advised me to go to the late Gary Davidson, who was my first manager.
"He was no mean boxer, but it is as a coach that I got to know him very well. He had so much respect from everyone and I never heard him say a bad word against anyone. He was a gentle giant.
"Every single year when you went to Schools or Junior shows, Les would be there studying and looking at the boxers, whether there was a Pinewood boxer there or not.
"He had a vast knowledge of the sport that he was always so willing to pass on to others and he has trained some top-class amateur boxers.
"Les has been a massive figure in both the boxing and travelling community and he will be sadly missed by all who knew him."