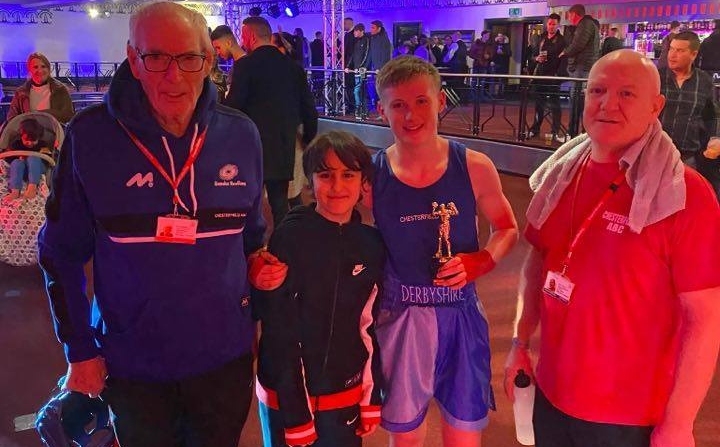 Devoted Chesterfield ABC coach still going strong at 85
June 23, 2020 | by Matt Halfpenny
Richard Walker may be preparing to celebrate his 85th birthday in August, but there's no signs of him easing up on his commitment to Chesterfield ABC.
While many at his age are content for a quiet life at home, he continues to play an active part at his local East Midlands region club, taking competitive boxers to shows in the 2019-20 season, prior to the Coronavirus lockdown.
Born in 1935, he boxed as a youngster before coming on of the founder coaches of Chesterfield ABC, which started up in 1974.
The club moved from Chesterfield to Danesmoor in 1979 and Walker helped with the work in converting an old chapel into the Chesterfield Gym.
He has subsequently coached and been registered with the club in every season since.
"Experience like this cannot be gained on a course and he is willing to pass on this experience to boxers and coaches," said a club spokesman.
"Boxing is Richard's passion in life, not only creating champions but turning girls and boys' lives around though the discipline of boxing.
Richard has coached most of the coaches at Chesterfield, ensuring the club is in safe hands for the future generations. We think he must be one of, if not the, oldest and longest serving coach still active and taking competitive boxers to shows."
Find out more about the club by clicking here.