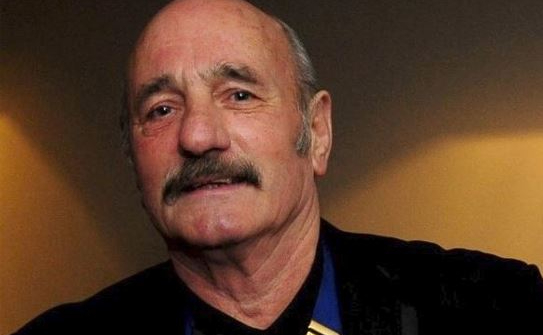 Tribute: Jim Hill
December 21, 2021 | by Matt Halfpenny
England Boxing has been saddened to learn of the passing of West Country boxing stalwart Jim Hill, of Bristol, after a brave fight with cancer.
Widley known as Jimmer, he commenced boxing with the Bristol and District Club in the 1960s before joining the Royal Navy team.
He continued competition in Bristol after his service, becoming a favourite in tournaments throughout the West and Wales.
Jim always enjoyed keeping himself fit after his competitive days at the Spaniorum Farm professional gym in Bristol, and it was here that his passion for coaching commenced.
Initially, Jim started the Bedminster Down club before beginning his 40-year association with Broad Plain ABC where he could be found teaching and guiding the young people.
Serving as Western Counties mobile coach, Jim built the early foundations of St George ABC and then Downend mentoring current head coach Craig Turner, who was too young to hold a coaching qualification at the time.
England schools ABA benefited from him heading up several teams that included some illustrious names, including Billy Joe Saunders.
The thousands of young people Jim supported include the Mayor of Bristol, Marvin Rees, who said of him: "Jim was a huge part of my life. I wandered into the gym as a 13-year-old a bit lost, wanting someone to push and guide me, and I found that in Jim.
Turner added: "There was nothing better than throwing a right hand to the pad and have Jim praise it with his "lovely". Then the orange and lemonade after a bout and the drive home.
"I know he was a huge part of the lives of many others. He was always giving. I was privileged to be able to spend some time with him as he fought during those final days. A special man."
Jim was diagnosed seven years ago and even though extremely unwell from his treatment, could be found supporting Parkinson's sufferers at Broad Plain as part of the England Boxing and Parkinson's UK programme, and was dedicated to his role as President of the Western Counties ABA.
Dennis Stichcombe MBE, director of Broad Plain Boys Club, said: "I have lost one of my best friends and partner in boxing at Broad Plain for 40 years.
"He has astounded everyone with the strength, resilience, and power in which he has battled this disease and he proved beyond any reasonable doubt that he was a true boxer and fought to the very end.
"I am proud and privileged to have had Jim as a friend by my side for such a long, long time and his family can be forever proud of him for the thousands of lives he has helped change, enabling people to make something of themselves."
Former WBC World Super Middleweight Champion Glenn Catley said: "There's no words really to say just how sad and sorry I am, to hear of Jimmer's passing.
"He was a truly great man, who guided, inspired, mentored, and delivered an education to so many, that it could never really be written, replicated, or delivered by anyone else, other than Jimmer himself.
"If I can make even half of an impression on other people's lives (for the better) as Jim has done in his time here on earth, then I will leave this world a happy man."