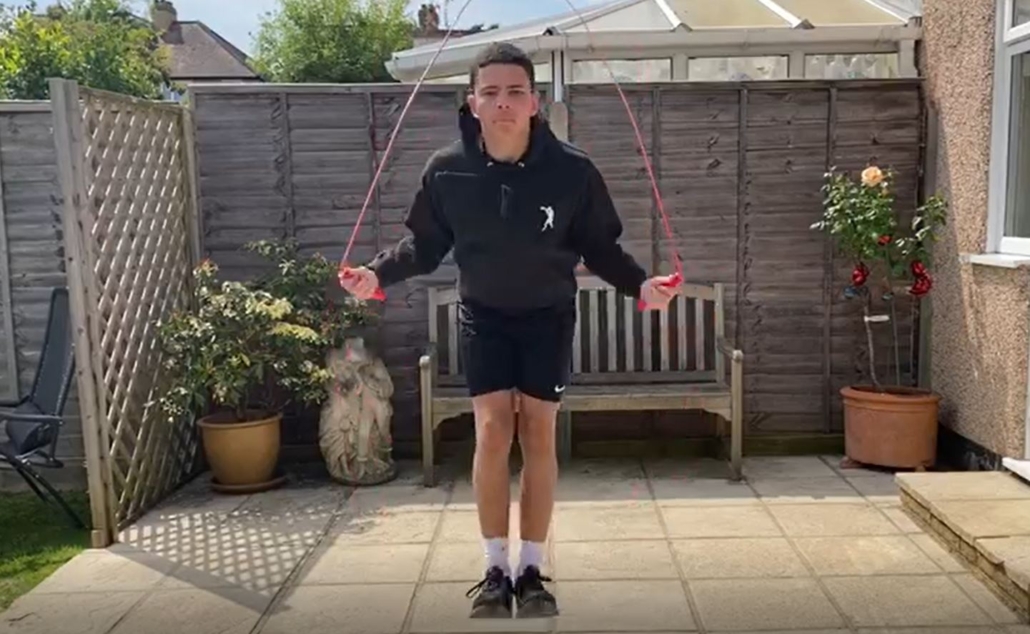 Skip to it during National School Sport Week at Home
June 23, 2020 | by Matt Halfpenny
England Boxing is to join the Youth Sport Trust to help young people and families up and down the country engage in a week of virtual sporting challenges this week.
With young people set to miss out on a school sport day this summer, the Youth Sport Trust's annual National School Sport Week campaign is this year being opened up to parents and families and reinvented as National School Sport Week at Home.
Taking place from 20th June to 26th June, the UK-wide campaign will give families, communities, schools and sports clubs the chance to capture the enjoyment, competition and camaraderie they have been missing out on during weeks of school closures and social distancing.
England Boxing will be supporting the week by encouraging young boxers to post videos on social media of them completing as many skips as they can in 30 seconds, using the hashtag #NSSWtogether
"Skipping is a key component of any young boxer's training – and we'd love to see how fleet of foot they can be during National School Sport Week at Home," said Ron Tulley, England Boxing's Head of Community Development.
"We've seen plenty of youngsters using a variety of means to keep in shape during the lockdown – often enlisting the help of their families – and this is a chance of them to show off their skills. Maybe we might see one or two parents giving it a go too!"
In previous years National School Sport Week has seen thousands of schools join in a week-long celebration of school sport and Physical Education, and their important role enhancing young people's wellbeing.
This year, Sky Sports has teamed up with the Youth Sport Trust to supercharge the campaign, helping to inspire families across the country to take part.
Youth Sport Trust Chief Executive Ali Oliver said: "The Youth Sport Trust is thrilled to see supporters like England Boxing backing National School Sport Week at Home to ensure no child misses out on their school sports day this summer.
"Right now, young people are missing their friends and missing the sense of connection they get through sport. Sport has such a crucial role to play in promoting young people's wellbeing and this has never been more apparent than it is now.
"After weeks of isolation we hope that YST National School Sport Week at Home 2020 can help bring families, communities, schools and sports clubs back together."