Rushden youngsters get taste for boxing at apprentice Amin's event
October 28, 2022 | by Matt Halfpenny
A taster session for youngsters in the Rushden area organised by England Boxing apprentice Mijanul Amin took place yesterday.
He is the third apprentice to have organised a community event as part of their ongoing development.
Those in attendance took part in a variety of boxing-related activities and games.
They also had the chance to step into a pop-up ring for one-on-one padwork and to take on Mij wearing a body bag!
The session was held at the Pemberton session in Rushden with the assistance of local club Rushden and Higham Community Boxing Club.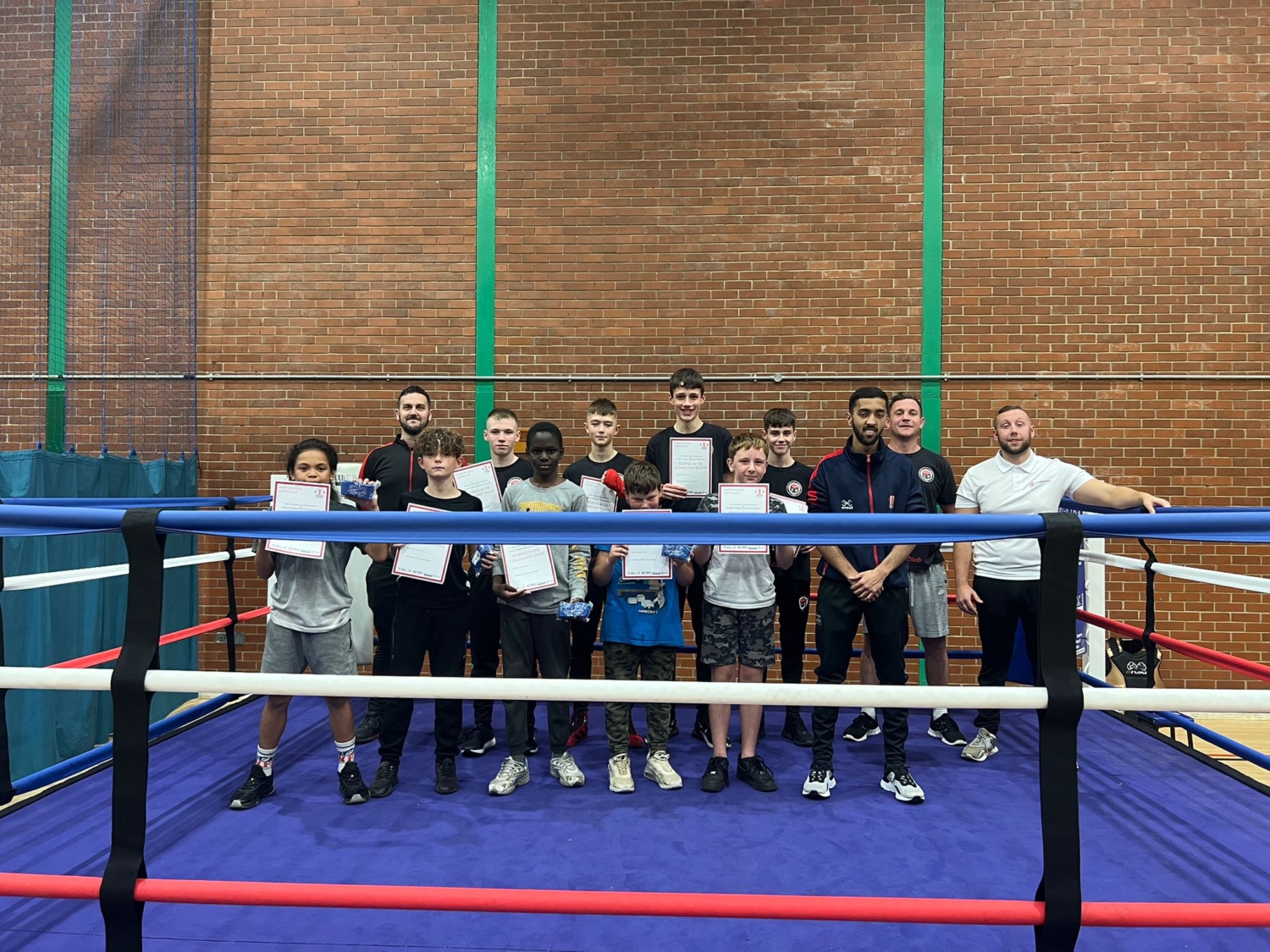 A number of the young people have expressed an interest in now taking part in sessions at clubs.
All attendees received a certificate and also took home their own set of hand wraps.
England Boxing's Club Support Officer for the East Midlands, Alex Le Guevel, said: "It was a very well-run event and we'd like to thank Rushden and Higham for helping out and also the Pemberton Centre for hosting.
"It was fantastic to see the kids enjoying themselves so much as they learned the basics of boxing.
"I know Mij has taken a lot from this, both from the successful parts of the event and things he can look to improve in the future."