Bournemouth's students get chance to try out boxing at apprentice event
November 16, 2022 | by Matt Halfpenny
Students at Bournemouth University got the chance to try out boxing for free, thanks to the latest England Boxing community event organised by one of the apprentice team.
Gabrielle Reid prepared the session at the university's Sports Hall that allowed the learning of the sports basics and allowed people to have a go on the pads.
Attendees also got to have a go and record their best score on a punching machine supplied by Hardhitterz UK.
Reid was assisted by her club Wimborne Boxing Club, as well as members of the England Boxing-affiliated Bournemouth University Boxing Club.
DJ Tee provided the event music, while Mooney Tunes was recording video footage that will be used to put together a highlights feature.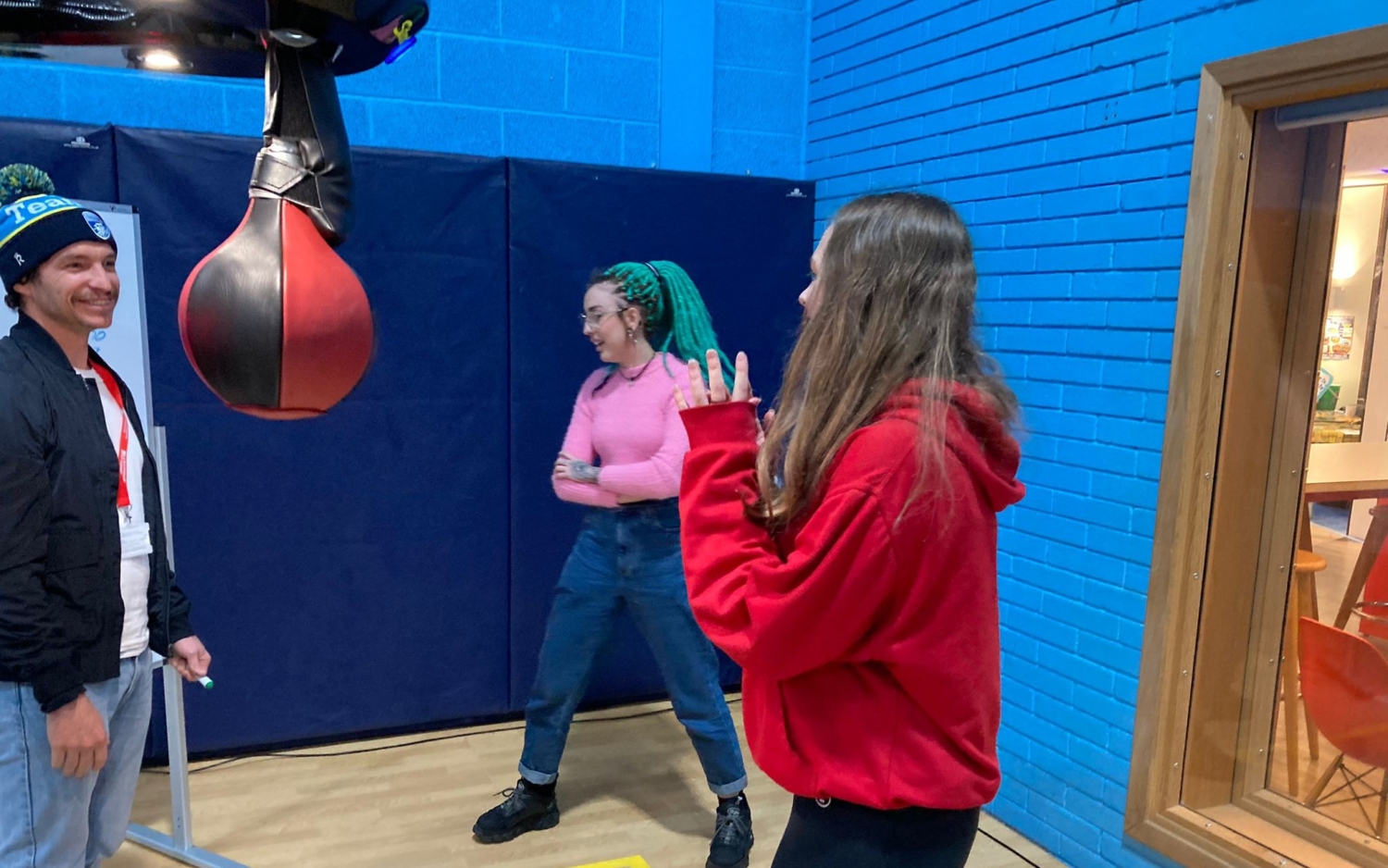 "Gabrielle has done such an amazing job with her first community event in Western Counties, from the preparation and planning to the full on-the-day execution," said the region's Club Support Officer, Richard Powers.
"Gabrielle and her team managed to engage with over 80 participants on the day, where they all had a go on pads, bags, skipping and also the punching machine… and, importantly, were signedposted to their local boxing clubs in Dorset.
"We would like to say a very big thank you to the Bournemouth University Sport team, BU Boxing Club, Wimborne Boxing Club, Hardhitterz UK, Mooney Tunes, DJ Tee and all the amazing students that attended the event and gave it go."