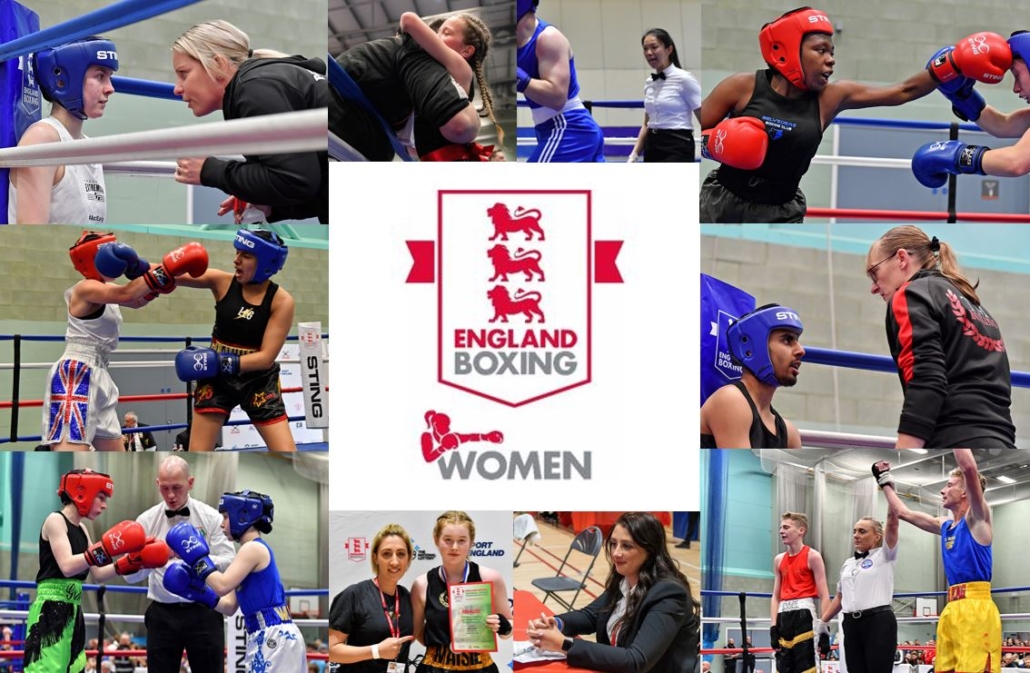 Nominees invited for Women in Boxing Awards 2022
October 28, 2022 | by Matt Halfpenny
The England Boxing Women in Boxing Awards are back for 2022 – and nominations are now open.
Last year's inaugural awards were won by Amanda Coulson, Laura Sargeant, Terri Kelly and Amanda Groarke and presented to the quartet at the first ever Women in Boxing Conference held in Loughborough.
This year, the awards are back and will be presented at the second Women in Boxing Conference, held at the Leigh Leisure Centre on Friday 2nd December (Register your interest in the event by clicking here).
This event is a celebration of Women in the sport and will feature guest speakers, a chance to network, award presentations and refreshments. You can register to attend the Women In Boxing Conference
Nomination categories
England Boxing would like to invite you to nominate in the following categories:
Women In Boxing Official of the Year 2022
Women In Boxing Coach of the Year 2022
Women In Boxing Boxer of the Year 2022
Closing date for nominations is 5pm on Wednesday 9th November 2022. Nominations will then be vetted, and a winner in each category decided by an elected independent panel.
You can nominate for any or all categories by clicking here or scanning the QR code below:
Awards presentations
These awards will then be presented to the winners on Friday 2nd November at the Women In Boxing Conference, Leigh Sports Village, Sale Way, Leigh, WN7 4JY.
Arrival is from 5.30pm for a 6pm start and will conclude at 9pm.