Olympic Qualifiers, day five: McCormack and Price box superbly to top podium
June 8, 2021 | by Matt Halfpenny
Pat McCormack and Lauren Price starred as Great Britain struck gold twice on the final day at the European Olympic Qualifying event in Paris.
With 11 boxers having already qualified for the delayed Tokyo 2020 games, which begin next month, seven of those contested tournament finals to bid for a place on top of the podium and earn the strongest seeding possible for Japan.
As it was, only two of that septet emerged triumphant, but there were a host of promising performances which bode well for when the action moves to Asia.
Tournament number one seed McCormack's victory at welterweight (Under 69kg) saw him gain a measure of revenge after losing to the same opponent, Russian number two seed Andrei Zamkovoi, in the World Championships of 2019.
The Birtley boxer (pictured, top) edged the first round on a 3-2 split, won the second 4-1 and was proclaimed a unanimous victor after negating his opponents strong jab with some smart footwork and fast counter shots.
A great show on sportsmanship at the end saw the two boxers embrace one another after a hard-fought encounter of the highest standard.
McCormack's success came hot on the heels of a brilliant win for Wales' Lauren Price, who defeated her taller and heavier Russian opponent Zenfira Magomedalieva by a unanimous decision.
The reigning world champion (pictured below) used her speed and agility to keep out of trouble and pick her well-timed shots to perfection, putting her in good shape for what is to come in Tokyo.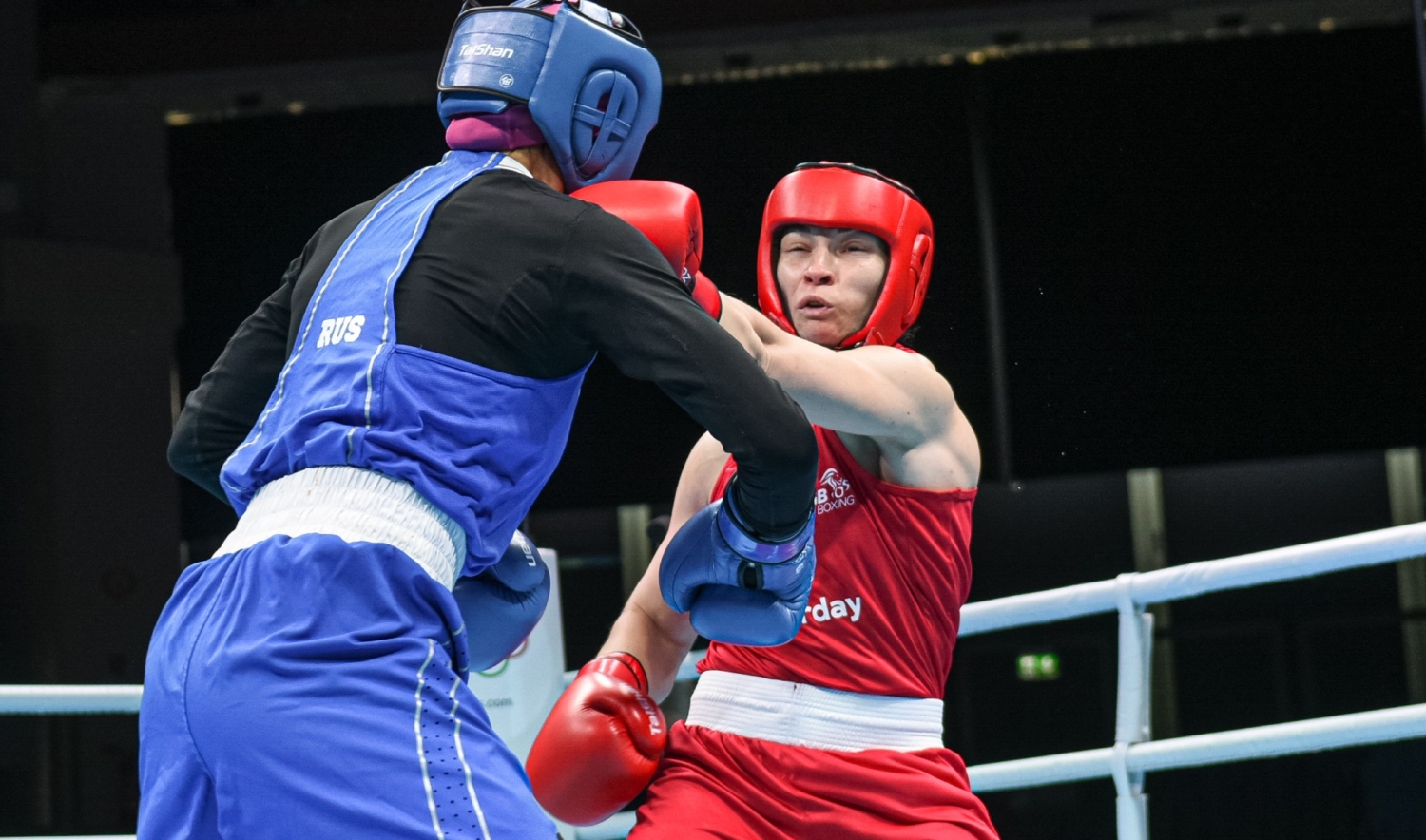 After it had been announced before the start of the morning session that Ben Whittaker had been withdrawn and would not box for gold, Charley Davision was first up for GB at flyweight (48-51kg) as she took on Turkey's number one seed Buse Naz Cakiroglu.
The Attleborough boxer finished the contest well but left herself just a bit too much to do and went down to a 4-1 split decision defeat.
Repton's Caroline Dubois was next in the ring where, after defeating the number one seed Mira Potkonen earlier in the tournament, she faced number two seed Kellie Harrington of Ireland.
It proved to be just one step too far for the 20-year-old, who was competitive throughout but unable to master the experienced 31-year-old, meaning she had to settle for silver after being on the wrong end of a 4-1 split decision.
Birmingham City flyweight (Under 52kg) Galal Yafai also suffered disappointment after being disqualified in his bout with Billa Bennama, even though the clash of heads that caused a cut to the Frenchman, which stopped the contest in the third round, appeared to be an accident.
Before that, the bout had been contested at a frenetic pace, largely at mid and close quarters, with the two men frequently exchanging scoring blows.
While the judges had been leaning towards Bennama, it was nevertheless a frustrating end to the tournament for Yafai, whose brothers Kal and Gamal are both professional fighters.
The final Great Britain boxer in action was Frazer Clarke, the super-heavyweight boxer (over 91kg). He was the only one that had to wait until the evening session to compete in what was the very last bout of the tournament.
Taking on France's number four seed Mourad Aliev, the home boxer forced a standing count in the opening round as he took it unanimously.
Burton's Clarke also dropped the second round, meaning he needed a grandstand finish to force a result in his favour, but his Russian-born southpaw opponent stood firm to close out victory by a 4-1 split.
England Boxing would like to take this opportunity to congratulate all 11 boxers who have qualified and wish them the best of luck in Tokyo.