Yafai helps out in home city club to spread Commonwealth Collective word
June 9, 2021 | by Matt Halfpenny
One of Great Britain's newest confirmed Tokyo Olympians has been doing his but to raise awareness of the importance of volunteering to the Birmingham 2022 Commonwealth Games, ahead of the event coming to his home city next year.
Boxer Galal Yafai took a silver medal from the European Olympic Qualifying tournament – which finished in Paris yesterday – and booked his spot at next month's games in Japan as a result.
Before jetting out to the French capital, the 28-year-old flyweight, who came through the ranks at Birmingham City ABC, took time out from his training schedule to support the Commonwealth Collective – the name for the band of volunteers that will help make Birmingham 2022 tick next summer.
The 2018 Commonwealth Games champion and Rio 2016 Olympian spent the day disguised as a volunteer at a local gym – a project supported by the United By Birmingham 2022 community programme.
Yafai helped with tasks to prepare the gym (pictured above) before surprising a young group of aspiring boxers with a masterclass (pictured below).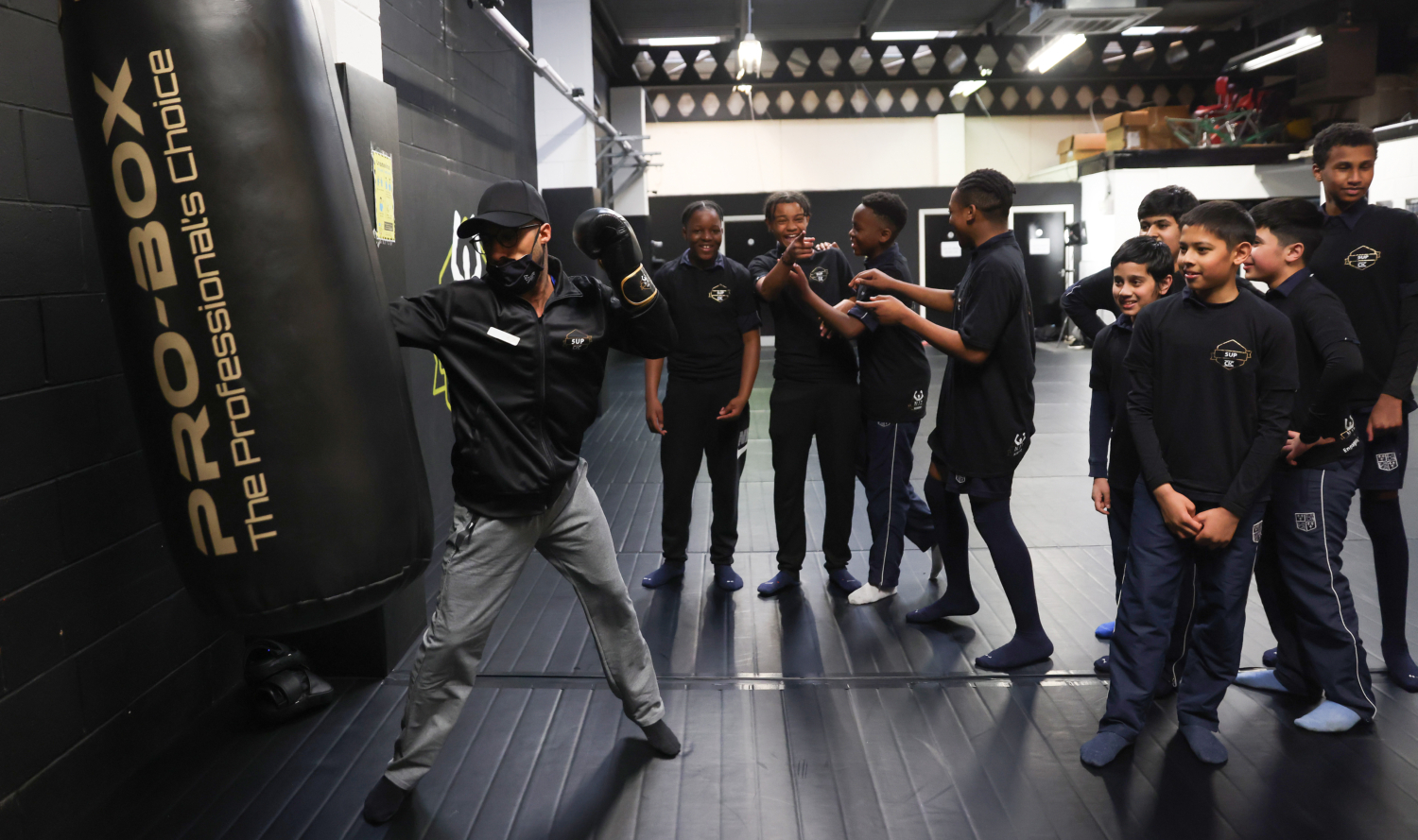 He was one of three local ambassadors to lend a hand at West Midlands venues, along with swimmer Ellie Simmonds and rugby sevens player Heather Fisher.
Birmingham 2022 needs to recruit some 13,000 people to give up their time and join the Commonwealth Collective, a dedicated and dynamic group that will reflect the diversity of the West Midlands as well as the modern Commonwealth.
The majority of volunteer roles don't need any formal experience or qualifications, with full training provided.
Roles include drivers, first aiders, meet and greeters, venue preppers, kit carriers, courtside assistants, and everything in between to help the Games run smoothly and create a unique experience right across the region.
Applicants must be aged 18 by 1st January 2022 and can select preferred areas of interest which include Event Services, Accreditation, Transport, Sport and Media. A young volunteer programme for 14-17 year olds will begin recruitment in the autumn.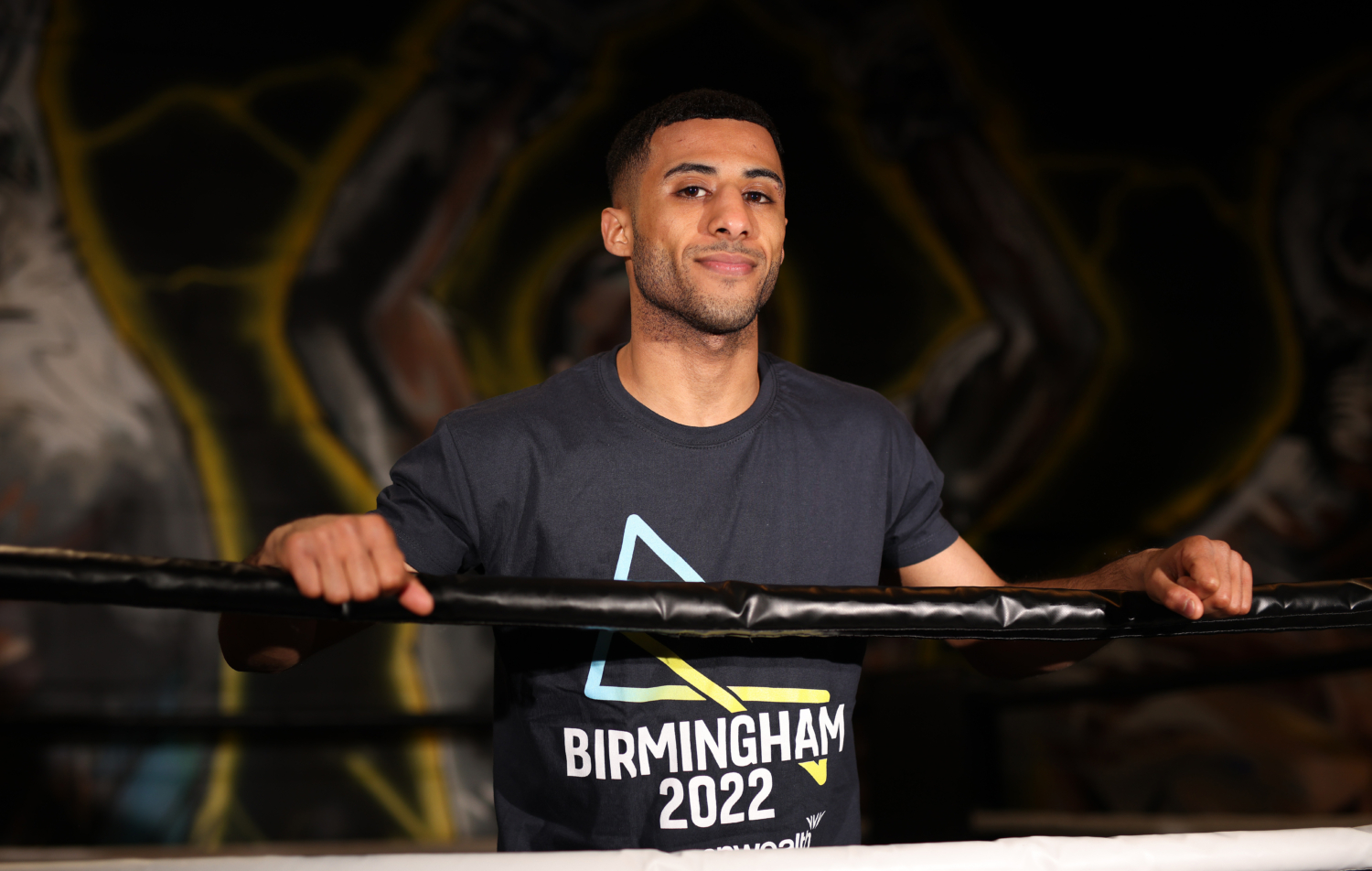 25,000 shortlisted applicants will be invited to an interview at the Volunteer Selection Centre between September and December 2021, which will be held at the iconic Library of Birmingham.
Successful volunteers will be notified with a role offer from January 2022.
Minister for Sport and Tourism, Nigel Huddleston said: "Volunteers are the backbone of any great Games, and the Commonwealth Collective will be no different.
"This is a once-in-a-generation opportunity for people across the UK to play a part in the biggest sporting and cultural event ever to be held in the West Midlands.
"As the faces of Birmingham 2022, this team of volunteers will represent the very best of the region, the country and the modern Commonwealth."
To find out more about volunteering for the Commonwealth Collective, visit www.birmingham2022.com