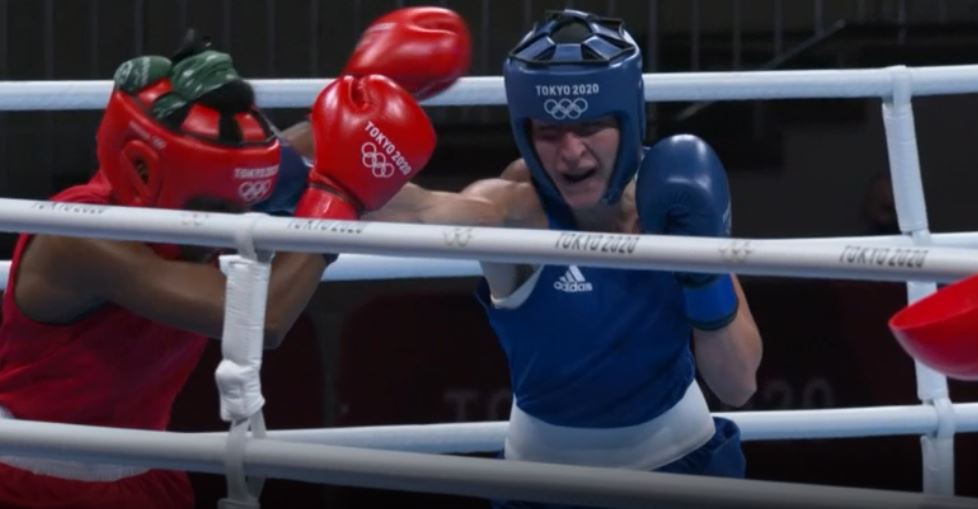 Olympics day three: GB's Artingstall into quarters as Yafai wins opener
July 26, 2021 | by Matt Halfpenny
Karriss Artingstall and GalaYafai kept Great Britain's momentum flowing in the Olympic boxing tournament as both advanced on day three in Tokyo.
Army gunner Artingstall was a clear winner against world number three Jucielien Romeu at featherweight (Under 57kg) to book a quarter-final place.
It followed an explosive display of power punching that allowed Yafai to ease into the last 16 of the flyweight (Under 52kg) division as he defeated Koryun Soghomon of Armenia.
Artingstall's victory was a significant statement of intent as she deservedly saw off the number three seed.
Taking advantage of the fact her opponent had a first round bye, Artingstall was far quicker to the punch in the first round, landing several slick combinations, to take it unanimously.
She appeared to knock her South American opponent to the canvas in the second round, though it was ruled a slip by the referee, but her speed nevertheless kept her in command, getting the nod from all but one of the judges.
From then on, Artingstall was never going to let a position of control slip and she remained completely composed to close out her success, her dominance underlined by a 30-27 score according to four of the five judges.
She will next face Australia's Skye Nicolson on Wednesday at approximately 5pm (9am UK time) to box for a place in the semi-finals.
Birmingham City southpaw Yafai, meanwhile, stormed out from the opening bell and dominated his opponent on the inside with hard-hitting shots finding the target with regularity.
He forced standing counts in both of the first two rounds and won them both unanimously on all five judges' scorecards.
And the man who previously appeared at the 2016 Olympics in Rio forced a stoppage midway through the third and final round after Soghomonyan had absorbed plenty of punishment.
The Midlander will next face Zambia's Patrick Chinyemba on Saturday at approximately 5.15pm (9.15am).