How the DiSE programme shaped me: Raven Chapman
February 6, 2021 | by Matt Halfpenny
In the first of our series featuring former DiSE boxers, Greater Brighton Metropolitan College alumni Raven Chapman explains how her experiences on the programme proved to be the launchpad to earning a place on the GB Boxing squad.
"I am currently a member of the GB boxing team, where I train in Sheffield every other week.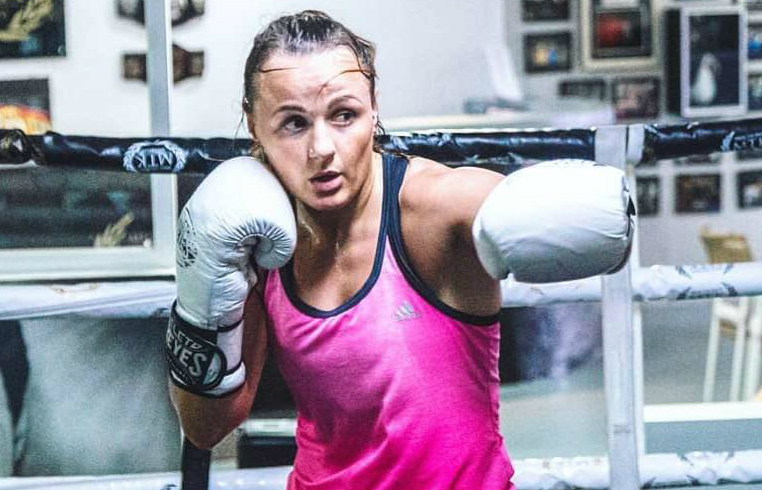 "Alongside this, I also work as a fitness instructor and a PT. I have won two national titles and represented England where I've won medals at various different tournaments.
"Being part of the GB team I have been able to travel abroad to compete and train, mixing with some of the best boxers in the world.
"I was on the DISE programme right at the beginning and it was a great experience for me. It helped me to develop my skills as a boxer as well as gain valuable qualifications.
"The course really formed my relationship with boxing and fitness and helped shape my career today.
"We trained like we were full time athletes alongside studying and this really made me focus on my work ethic, which has been an asset to me, it really taught me you have to work hard for what you want.
"With this my confidence grew as I became more knowledgable and noticed my progression within the sport.
"I made some life-long friends through being on the course and I am really glad to have had the opportunity to do something I love doing. I now have aspirations of turning professional."
More about DiSE
The Level 3 Diploma in Sporting Excellence (DiSE) qualification supports talented and committed young athletes who have realistic potential to be high achievers in their sport.
It is the officially-endorsed boxing education programme supported and recognised by England Boxing.
With a value of 64 UCAS points, it combines boxing and full-time education so participants have the skills, knowledge and competence to pursue sporting excellence alongside education and a future career.
DiSE offers aspiring boxers aged 16 to 19 the chance to train full-time in boxing while also studying full-time to gain qualifications that will benefit them outside of the ring.
You can study DiSE over two years alongside your school or College main study programme and is delivered by highly-qualified and experienced England Boxing coaches.
There are six hubs offering the programme across the country: Gateshead College (North East), the Joe Gallagher Academy, Manchester (North West), University College, Birmingham (Midlands), SGS College, Bristol (South West), The Spotlight Centre (London) and Greater Brighton Metropolitan College (South).
To find out more about each one, contact the coach for each one, or apply, click here.