Top talent recruited to DISE programme for 2020-21
September 17, 2020 | by Matt Halfpenny
Talented teenage boxers have enrolled in force onto the Diploma in Sporting Excellence (DiSE) programme for 2020-21, run by six hubs across the country.
The new academic year has seen a fresh influx of talented athletes begin their two-year course, which combines regular boxing training, fitness conditioning and academic learning.
Many more are returning for their second year, which carries a value of 64 UCAS points and brings the opportunity to go on to University, if desired.
DiSE is the official-endorsed boxing education programme supported and recognised by England Boxing.
Below you can see details of 2020-21 enrolled boxers and the clubs they represent in brackets, where applicable, or where info provided (it is set to be updated in due course). Boxers in bold are on the England Talent Pathway (where info provided).
Find out more about the DiSE programme by clicking here.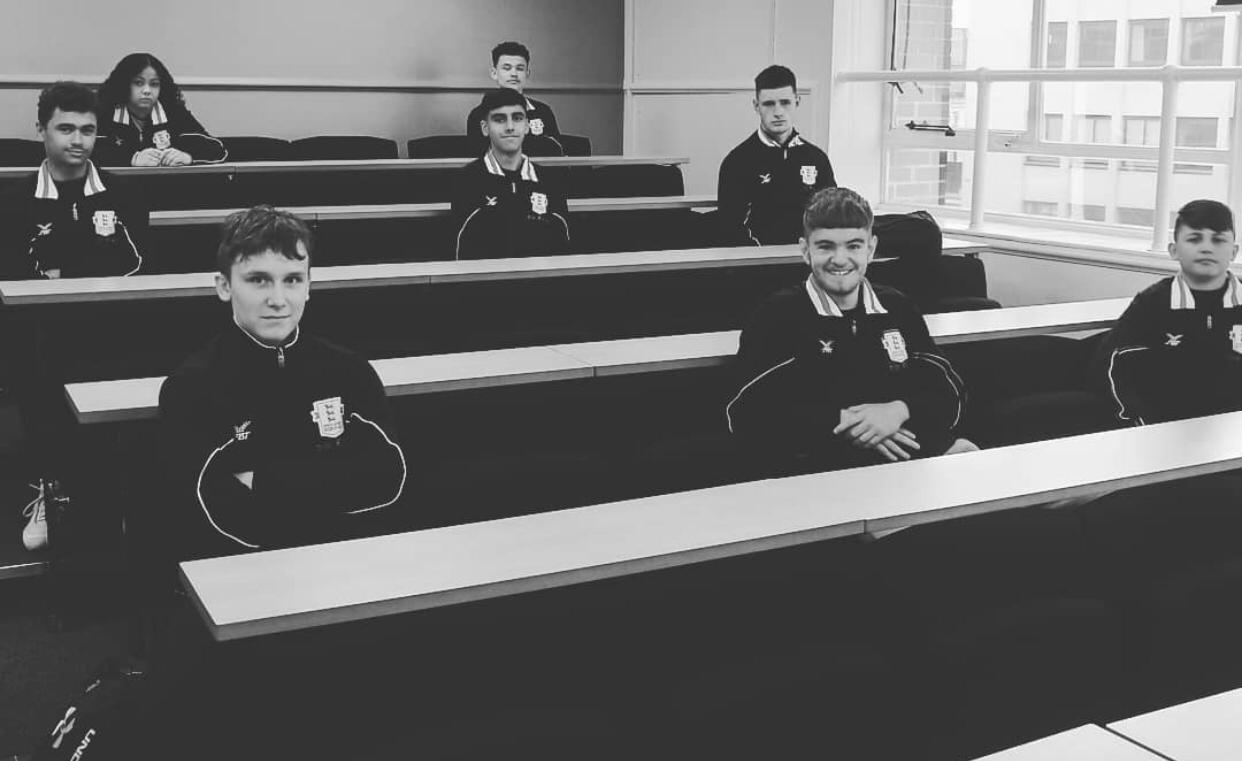 University College, Birmingham (UCB)
First years
Zara Aitchison (Leicester Lightning), Ahron Ali (Windmill), Ellis Clifton (Priory Park), Kieron Carter (Heart of England), Ben Collins (Lion), Alfie Cox (Tamworth), Jemima Vianne Hobby (Droitwich), Dylan Matthews (Sherringtons), Joe Carter (Wolverhampton), David Peach (Great Wyrley), Bradley Shuttleworth (Darlaston), Finn Spendlove (Impact), Keaton Rodgers (Saxon), Haaver Ali Tazeem (Pound 4 Pound), Jack Ross (Tamworth), Zayyan Nawaz (Windmill), Mohammed Danish (Windmill), Ollie Westland (Telford), Oliver French (West Warwick).
Second years
Anton Liburd (Barkers Green), Josh Jackson (Newark), Cameron Lavery (Impact), Mason Remes (Barkers Green), Ekam Dhaliwal (Capital), Dylan Fitzgerald (One Nation), Callum Smith, Lucy Kings -Wheatley (USKA), Zsolt Castlos (Jewellery Quarter), Jeffrey Depeiza (Wellington).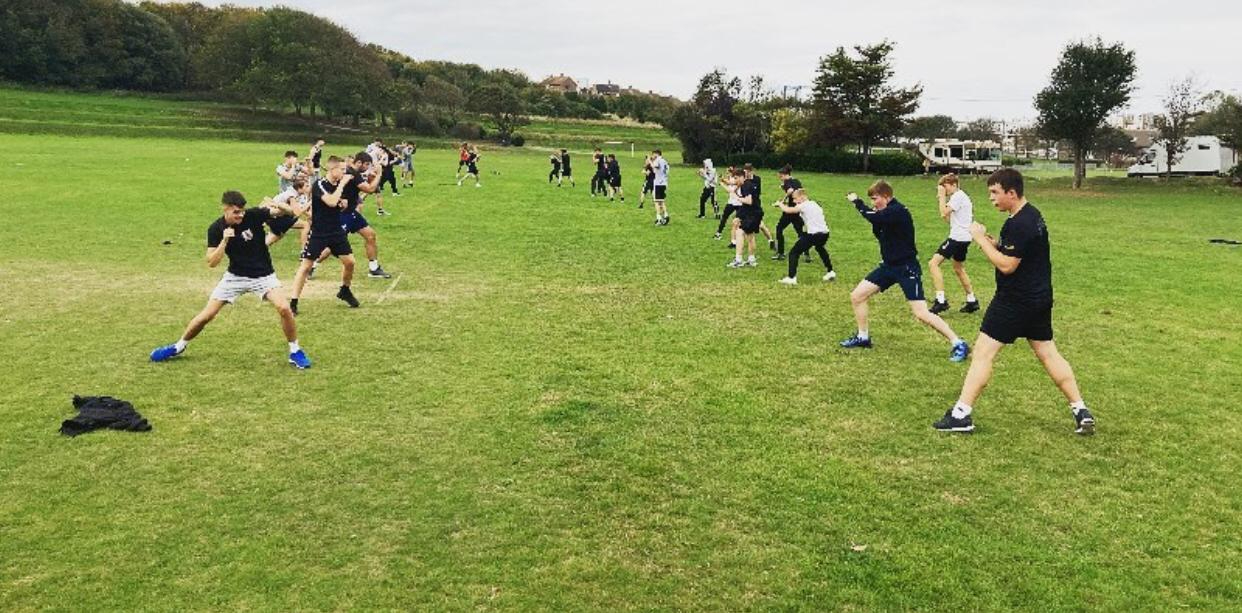 Greater Brighton Metropolitan College 
First years
Rowan Crombie (Eastbourne), Charlie Dykes (Moulescoomb), Tye Clarke (Phoenix, Eastbourne), Fred Macdonald (Rusthalls, Tunbridge Wells), Louis Plummer (Moulescoomb), Leo Lonergan (Moulescoomb), Nathan Russell (Felbridge and East Grinstead), Ben Gale       (Fishersgate), Kai Molineaux (Moulescoomb), Frankie Mears (Moulescoomb), James Galpin (Titchfield), Jadon Prior (Titchfield), Joshua Walker (Peak), Alfie Craker (Moulescoomb), Logan Carter (Ashford), Huma Caglayan (Eastbourne), Frankie Ratford (Mid Essex Boxing Academy), Alfie Lester (Ockley).
Second years
Alfie Woods (Christchurch), Vinnie Wadey (Moulescoomb), Fayed Miah (Eastbourne), Ben Barnes (The Bar, Worthing), Josh Boulderstone (Brighton & Hove), Harley Gost (Phoenix, Eastbourne), Harry Radenhurst (The Bar, Worthing), Ernie Chapman         (Redhill), Joe Willet (Eastbourne), Jude Whitworth (The Bar, Worthing), Luke O'Brien (Moulescoomb), Sydney Moore (The Bar, Worthing), Luke Field (Brighton & Hove), Ollie Smith (Mid Essex Boxing Academy), Amy Judge (Horsham), Abdul Sidholm (Crawley), Josh Wright (Fishersgate), David Pegado (Norwich City), George Radenhurst (The Bar, Worthing).
Gateshead College
First years
James Paul (Benwell Victoria), Umair Afzal (Kenton), James Moore (Forest Hall), Danny Grainger (Spennymoor), Joshua White (Washington), Muhhamad Zamani (Benwell Victoria), Adam Eyre (Marden), Coby Stark (Marden), Ryan Delaney (High Fell), Adam Burlinson (Washinton), Caitlin Atkinson (Washington).
Second years
Mickey Crawford (Kenton), Beau Pape (Kenton), Jamie Mundy (Empire School of Boxing), Arjan Singh (Kenton), Madison Barton (Dunston), Lee Rogers (Birtley), Damian Humphries (Washington), Marcus Shanks, Nathan Cleugh (North Star), Aaron Watson, Bobby Lee Burns (Bilton Hall), Karel Prosek (Dunston).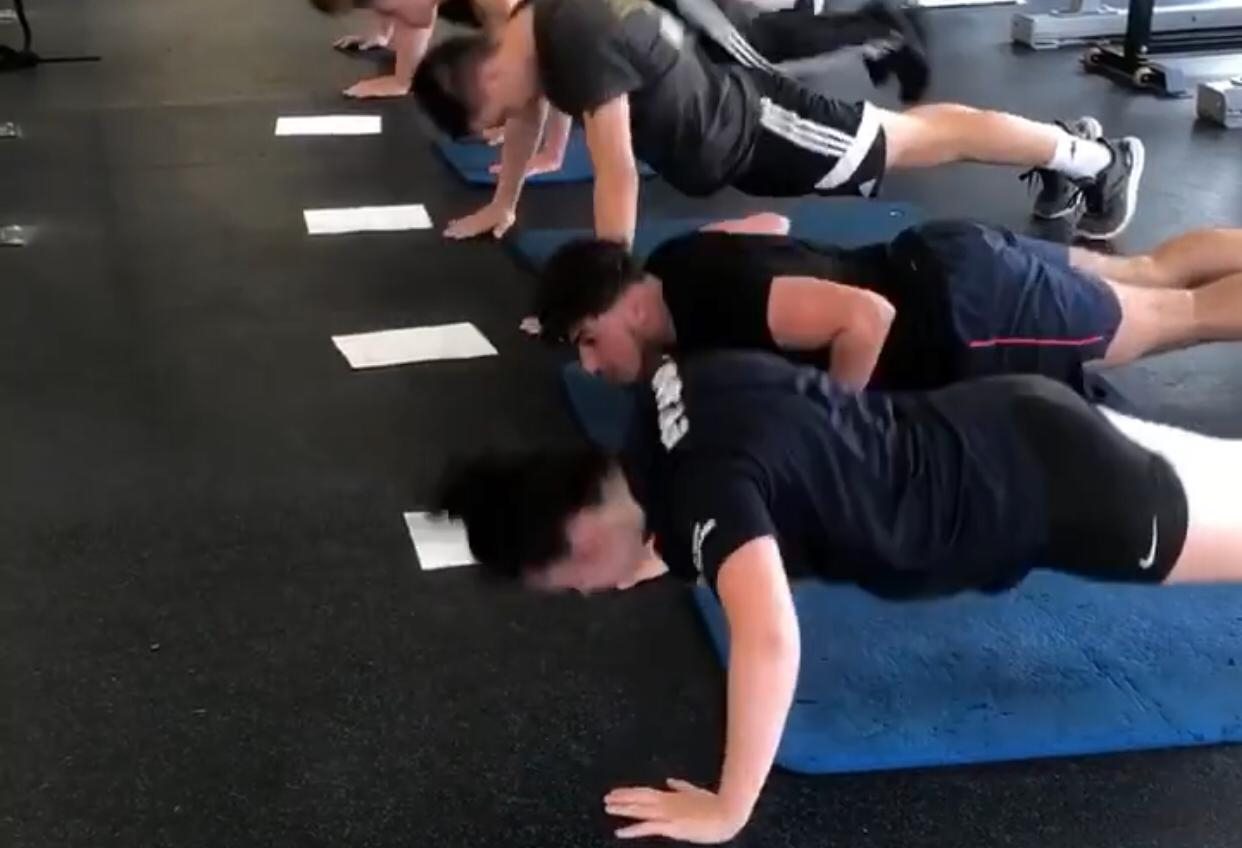 SGS Bristol
First years
Bailey Green, Lemuel Waterman, Harvey Drake, Luke Claridge, Iestyn Jones, Mia Tymon, Jacob Jackson, Grace Chandler, Theodore Rowe, Sophie Willumsen, Warren Portingale, Christian O'Connor Stiff, Fynley Sanderson, Callum Savage, Kassia Passmore.
Second Years
Josh Samson (Bristol Boxing Club), Tyler King (Kings), Talal Attia (Trowbridge), Frank Owusu, Finlay Mort, Taylor Sweet (St Joseph's), Finley Booth (The Factory), Alfie Olive (Western Warriors), Katie Lane (Beaconsfield).
Spotlight, London
First years
Sacha Hickey (Rainham), Freddie Pullen (Newham), Frankie Wood (West Ham) , Thomas Welland, (West Ham), Madalin Potop (Limehouse), Abdi Hashi (Limehouse), Mohammed Ibrahim (Limehouse), Ismail Islam (Lansbury), Rashiqul Abdur (Limehouse), Abdurahman Musa (Limehouse), Amaan Mohammed (Dagenham), Hafizur Rahman (Lansbury), Max Shultz (Billericay), Reegan Jackson Smith (Essex Uni), Muhammad Khan (Lansbury), Louie Sweeney (Lansbury BC).
Second years
Billy Adams ( Dagenham), Vivien Parsons (Afewee), Finley James (West Ham), Ram Singh (Repton), Amee Griffin (Brookside) , Muhammed Sameer (Lansbury), Tareq Ahmed (Lansbury), Amy Sollenja (Brookside), Roxanne Fraser (Repton), Enayet Rahman (Lansbury), Bradley Smith (Tunbridge Wells).
The Joe Gallagher Academy, Manchester
First years
Armani Francis, Ali Assad, Millie Backhouse, Peter Booth, Jodie Norris, Kellisha Dodds, Olivia Holmes, Dylan Hooper, Brooke Milne, Christopher Moorehouse, William Power, Mitchell Taylor, Harvey Trainor, Jay Warden, Kieran McDaid, Paul Johnson.
Second years
Josh Slater, Liam Pastore, Max Boyes, Aeron Maddocks, Perry Lalley, Ali Iqbal, Owen Wright, Ryan Smallwood, Kai Morley.