Youth Championships 2023 preview: The Female Under 52kg Youth Cadet hopefuls
February 8, 2023 | by Chris Boyd
Four rising stars will be making their Youth category bow at this weekend's England Boxing National Youth Championships 2023, as they compete to take the Under 52kg Youth Cadet crown.
Each boxer will believe they're going to be the one to leave the North Solihull Sports Centre in Birmingham this weekend (10th to 12th February) as champion, having already enjoyed success in their fledgling careers.
West Ham's Ruth Huntley is hoping to take the England Boxing National Youth Championships by storm and cement herself as a major player at this level.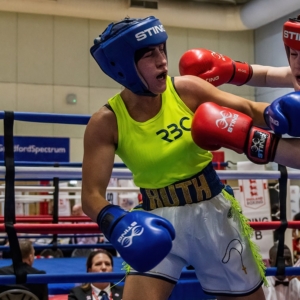 She trained with the England Development Programme last year and reached the England Boxing National Junior Championships 2022 final at Under 52kg, where she was beaten by eventual European champion Alice Pumphrey.
"She's aggressive. She likes to come forward and she's got a good jab," said Huntley's coach, Chris Penny.
"We've done a lot of work on body shots, with it being three minutes now you've got to work the body more."
Penny has been training Huntley alongside other West Ham coaches, including her long-time coach Dean Goodall.
He added: "As a Youth, she's had to step up to three minutes, which is a lot different. That's been something that we've all had to work on, but Ruth's adapted really well.
"We've got in some good sparring, up and down the country, and the prep has gone really well. We're really pleased for her."
Looking to add an England Boxing National Youth Championships gold to her ever-expanding trophy haul is Redcar Boxing Club's, Keira Bowden.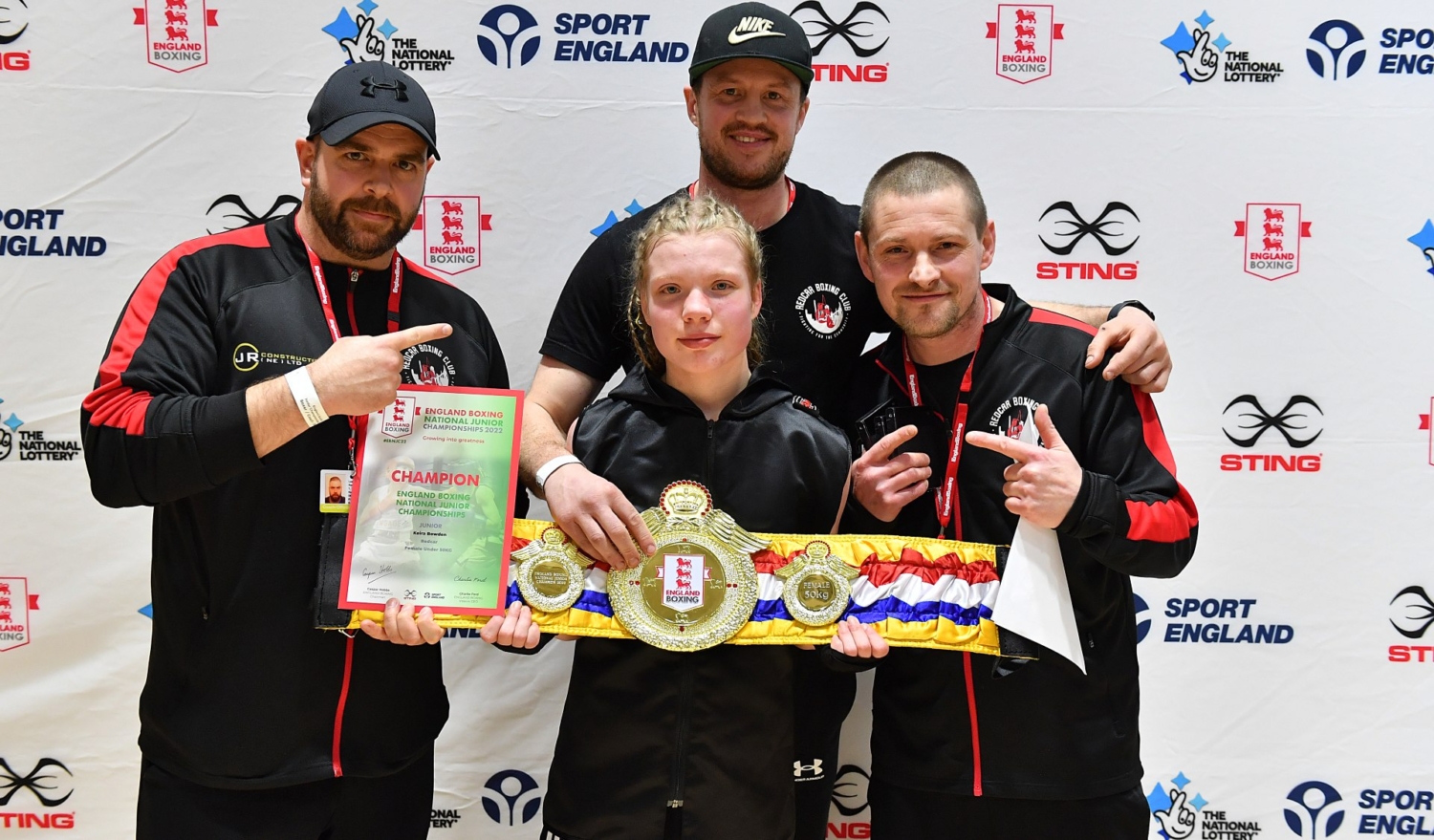 Bowden has enjoyed a barnstorming 2021-2022 season, as she won the England Boxing National Junior Championships, secured gold at the GB Junior and Youth Three Nations and won bronze at the EUBC European Junior Championships in Italy.
However, the Redcar boxer's podium moment was somewhat dampened by the broken thumb she picked up in the process – an injury she'll be coming into the Youth Championships off the back of.
"Leading into these championships, her thumb has been our main concern," said Bowden's coach of eight years, Nicky Wiley.
"Sparring has started later than we'd like it to, but she's fully recovered, and she's got a few rounds in now.
"We've had to tailor our preparations and, to be fair, it hasn't been too bad. It's allowed us to work on weaknesses that she had and look at it from a positive view."
Despite the cautious prep, Wiley has every confidence in Bowden – who was shortlisted for 'Boxer of the Year' at the Women in Boxing 2022 awards.
He said: "Keira's got more than enough to go and win the Youths. She's got a good skill set and she's very dedicated. She can not only win them but shine at them too."
Hadiyah Kaliq, of Phoenix Boxing Club in Nottingham, has doubled her work and added another coach to her stewardship ahead of this weekend's Championships.
"It's now a shared partnership with Hadiyah's brother," said Dale McPhilbin, head coach at Phoenix, who has been training Kaliq for two years.
She was a semi-finalist at the England Boxing National Development Championships in 2022 and competed against Ruth Huntley in the NABGCs final, falling short in an entertaining, close split decision, though that won't be a detriment to the strong-minded East Midlander.
"She's a very confident person and nothing seems to phase her. She's very good at taking shots. When she takes hits, you don't even realise she's taken a hit. Nothing phases her," said McPhilbin.
"She's been doing heavy sparring sessions twice a week and a lot of running and training two times a day.
"From Hadiyah's point of view, she wants to be the best she can be. She'll adapt to each opponent that comes along. She's very dedicated."
Evie Smith, of FKB in Liverpool, rounds out an uber-competitive category. The England Boxing National Junior Development Championships 2021 winner will look to lean on her prior success and work ethic as she looks to become a National Youth Champion.
"She's a good kid, she's pleasant and she works really hard," said her coach Frankie Preston, head coach at FKB.
"She's currently at The Joe Gallagher Academy on the DiSE Programme so she travels from Liverpool to Manchester five times a week."
Smith combines her hard work with constant development of her skillset, and it's been no different in the lead-up to the Youth Championships.
Preston added: "We've been working on fitness and the fundamentals of boxing. Defence and attack. Good jab, good movement, good head movement, good base, good shape.
"She's good, strong, and durable. She has good technique, good skills, and she's fast."
Both Smith and Preston are laser-focused on the task at hand this weekend.
"We're looking forward to it but first and foremost we need to get past that semi-final before we look any further," said Preston.
Regardless of whatever happens for Evie this weekend, Preston was very clear that the future's bright.
He said: "We're expecting big things from her if she can stay dedicated. She's a credit to her family and to this gym."
More on the 2023 Youth Championships
Click here for spectator info. Click here for live streaming details.  Click here for the Youth Championships home page. Follow across social media via #EBNYC23.