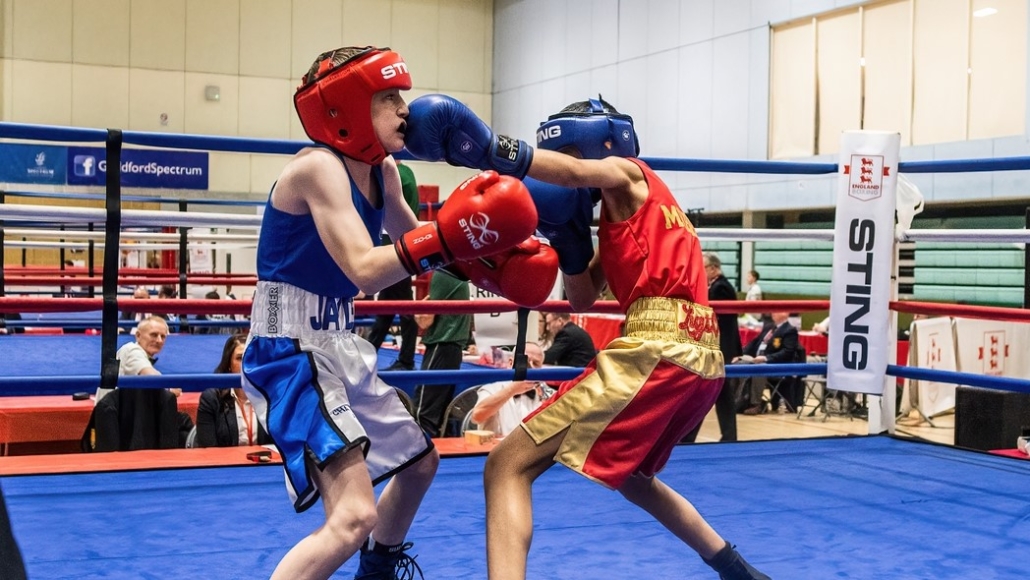 Junior Championships 2023 preview: The Male Under 40kg Junior Open hopefuls
March 23, 2023 | by Chris Boyd
A highly-competitive Male Under 40kg Junior Open category is expected at this weekend's England Boxing National Junior Championships 2023, as four individuals compete to be crowned champion.
Despite it only being early in their boxing pathways, each boxer has enjoyed the type of success that will ensure they're confident of leaving the Robin Park Sports and Tennis Centre with gold this weekend (25th and 26th March).
Dean Goodearl, better known as 'Musha' in the boxing community, is no stranger to the big stage. The West Ham boxer is a two-time National Champion, having won the England Boxing National Schools Championships in 2021 and 2022, and has boxed for Team England at the GB Schools Three Nations in 2022.
His Dad, Dean Goodearl Snr, is the head coach of the schoolboys at West Ham and has been training 'Musha' since he was a small boy.
"I've trained him since he was five years old and I've done it on my own," he said. "He's a very outgoing, normal and well-behaved kid."
Knowing how to get the best out of his son, Goodearl Snr has employed a demanding training schedule ahead of the National Junior Championships.
"It's been intense, we've done a lot of strength work. We also went to Spain for training. We did a week's worth of training at Rival Gym in Marbella which was great – it provided a lot of knowledge.
"Now it's just light work and sharpening up ahead of the semi-finals on Saturday."
Standing in his way on Saturday is Lights Out's, Mobeen Hussain.
Hussain won the England Boxing National Schools Championships in 2021 at Under 35.5kg, but suffered defeat in the Under 36kg Junior Cadet final at last year's Junior Championships.
Mobeen's coach, Inzar Iqbal, isn't concerned by that setback, however, and expects his Junior boxer to draw on his past experience.
"He's won the Nationals before so he knows what it takes to win another. He's ready to go, he's done all his training, sparring and now he's excited and ready."
Iqbal has coached Mobeen since he was eight years old and believes the young boxer has got an adaptable skillset.
"His boxing style is versatile. He's got very good defensive skills and is a counter-puncher.
"While he can box on the back foot, he likes to throw a lot of combinations and be on the front foot. He has a great engine on him too."
The Hussain camp is optimistic ahead of the Championships, following a smooth training camp.
"His preparations have been really good. He's done a lot of training, plenty of sparring and pad work and he's eaten clean.
"It really just comes down to which Mobeen turns up on the day."
On the other side of the draw is Middlesbrough ABC's Jorge Thompson.
Thompson won the England Boxing National Schools Championships 2021 at Under 34kg, before going on to become Under 36kg Junior Cadet Champion at the National Junior Championships in 2022.
The transition to Under 40kg has been slightly more difficult, however, as he lost in the National Association of Boys and Girls Club Boxing Championships 2022 final to Saturday's opponent Jayden Saker.
Thompson's coach of seven years is the senior coach at Middlesbrough ABC, Tony Whitby, who insists the boxer is ready to avenge that defeat this time round.
"He's a bit nervous. He's hoping to do better against Saker after losing on points to him. It was a very close bout and now Jorge hoping to go one step better.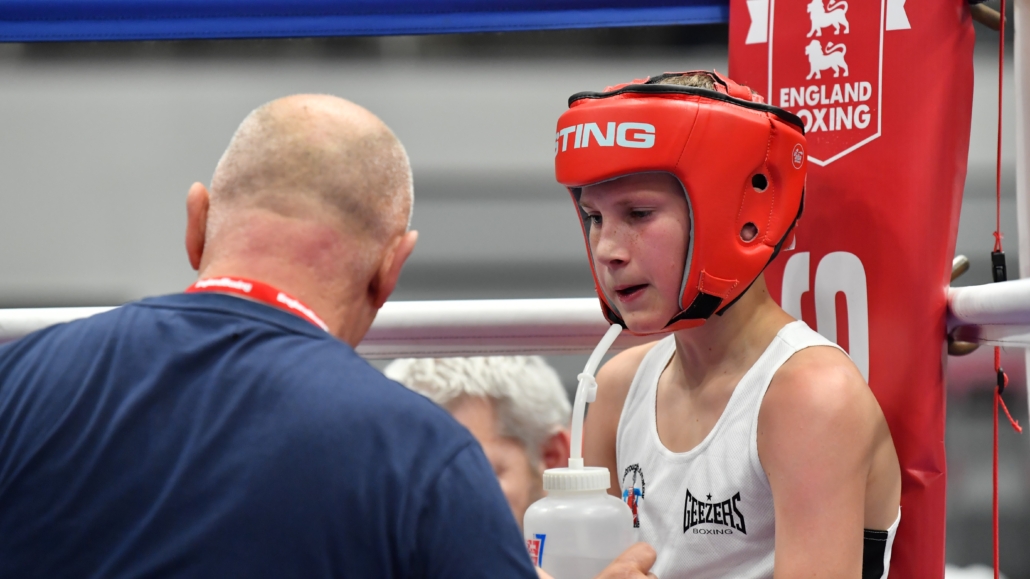 "We'll have a look at the last bout. He went into it as a two-time National Champion, aiming to become a three-time and lost on a fair decision. I think he took it lightly."
It's expected that Thompson will be engaged and more switched on this time, as Whitby acknowledged the strong bracket at Under 40kg.
"We expect it to be a good competition and I think it'll come down to who's the best on the day.
"They're all capable (of winning it), all four of them."
Jayden Saker, of Chalvedon Boxing Club, is certainly excited about this weekend's Championships.
"He's had his hotel booked for three weeks," revealed Saker's coach Dave Hardy, who is head coach and matchmaker at Chalvedon.
"He's excited for this weekend, and it's a wonder he's not up there already!"
After defeats in the semi-finals and finals of previous England Boxing tournaments, Saker triumphed and won gold at last year's NAGBC Boxing Championships, a victory which has transformed him as a person, says Hardy.
"He's still quiet, but he's like a different person. He's full of confidence."
Hardy has coached Saker for 11 years and noticed that Saker has found it to be challenging to reach 40kg.
"He's only just reached 40kg. He's been small and slow in getting there but he's adapted well and grown into it."
Despite a slow transition, it's clear that challenges don't intimidate Saker.
"He's one of these kids, where, if I was to put him in with a 30-bout Junior, which I wouldn't, he wouldn't ask me who he is or where he was boxing… he'd just be there.
"He trains non-stop. If I opened every day, he'd be here every day. He's one of the most dedicated individuals we've got."
"I'd love a gym full of Jayden Sakers."
More on the 2023 Junior Championships
Click here for spectator info. Click here for live streaming details. Click here for the Junior Championships home page. Follow across social media via #EBNJC23.