How the DiSE programme shaped me: Ellie O'Brien
February 27, 2021 | by Matt Halfpenny
Former Joe Gallagher Academy student Ellie O'Brien is the fourth boxer to be featured in our series of those past and present who have attended the two-year DiSE programme. She explains how it has been 'one of the best things I ever did.'
"I finished the DiSE programme at the Joe Gallagher Academy last year and I would say it has changed my life massively.
"Suffering from the hair loss condition Alopecia, I was very shy and I didn't want to really speak to anyone, but everyone was brilliant to me and made me feel really comfortable.
"It helped me find myself as a person and helped me gained confidence and I can't thank Tony, Elliot and Joe at the Academy enough.
"The opportunities that were presented along the way have been amazing, not least a trip to Barcelona (pictured above), where we got in some hard training but also got to see the sights.
"I've also sparred with Natasha Jonas (pictured below), who is a big inspiration of mine, met Katie Taylor and been nominated for Volunteer of the Year at the Manchester Sports Awards as a result of those opportunities.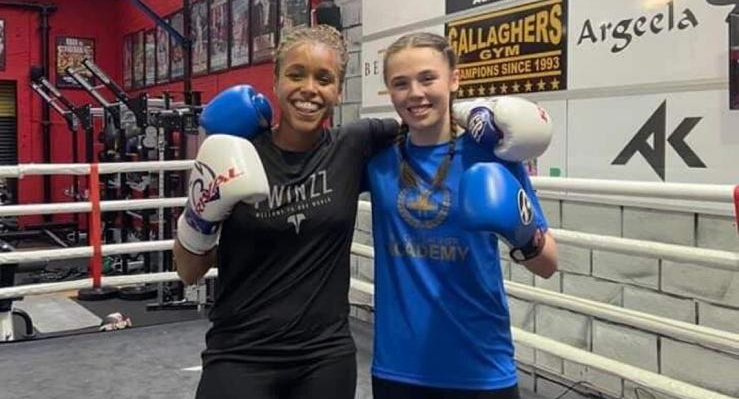 "Boxing wise, it has really helped me develop. I got onto the North West Women's Squad and took part in the Women's Aspire programme prior to lockdown and I'm hoping I can win plenty more things once we can get back to it after Coronavirus. I'm also a Level 1-qualified coach and am ready to help teach other boxers.
"Whenever I am asked about DiSE and the Joe Gallagher Academy, then I always tell people they should go for it if they are thinking about taking the course. It was brilliant for me."
Ellie, now 19, followed her brother into the gym after sitting watching him through the open gym doors from her parents' car in the car park.
She boxes for Collyhurst and Moston ABC and has won gold medals at both the Lonsdale Box Cup and Esker Box Cup.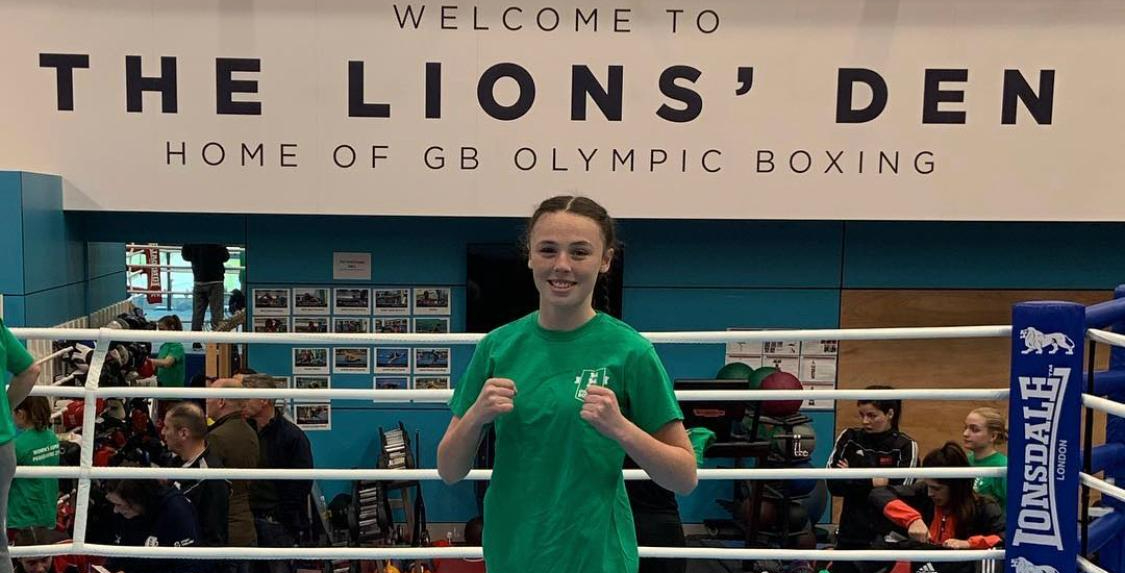 More about DiSE
The Level 3 Diploma in Sporting Excellence (DiSE) qualification supports talented and committed young athletes who have realistic potential to be high achievers in their sport.
It is the officially-endorsed boxing education programme supported and recognised by England Boxing.
With a value of 64 UCAS points, it combines boxing and full-time education so participants have the skills, knowledge and competence to pursue sporting excellence alongside education and a future career.
DiSE offers aspiring boxers aged 16 to 19 the chance to train full-time in boxing while also studying full-time to gain qualifications that will benefit them outside of the ring.
You can study DiSE over two years alongside your school or College main study programme and is delivered by highly-qualified and experienced England Boxing coaches.
There are six hubs offering the programme across the country: Gateshead College (North East), the Joe Gallagher Academy, Manchester (North West), University College, Birmingham (Midlands), SGS College, Bristol (South West), The Spotlight Centre (London) and Greater Brighton Metropolitan College (South).
To find out more about each one, contact the coach for each one, or apply, click here.