Boxing excellence, a university place, a dream job… why DiSE is a great option this September
July 12, 2022 | by Matt Halfpenny
The Level 3 Diploma in Sporting Excellence (DiSE) qualification is an excellent option for talented teenage boxers of school-leaving age who want to continue both their education and boxing training – as evidenced by boxers below who have studied the course.
Whether it's to gain a place at university or in higher education, help you get your ideal job or carve out a boxing career, the two-year programme – which can be studied across six different hubs around the country – has a proven track record for preparing young people for the next stage of their lives.
Read on to see for yourself…
Brighton
Eastbourne boxer Joe Willett (pictured above) is off to university as a result of the 2 level 3 qualifications he has picked up from his time on DiSE.
Joe will be studying an Economics degree at Sussex University. "I've really enjoyed my time on DiSE, and it's put me in a position where I can continue to study now at university," he said.
Huma Caglayan has secured a place at Kingston University to study Sport Science. A talented young boxer who has competed for England before in the Europeans, she will now be looking to compete for a London-based club as she works towards her degree.
Golden Ring's Jadon Prior, and now DiSE graduate, has just won the Hull Box Cup, winning three times in three days including a win over the Irish champion.
Bristol
Talal Attia (pictured above) has won the Riviera Box Cup with Downend ABC and is a boxer who has progressed massively while on the DiSE course, and he has a bright future ahead of him.
Another boxer from the hub, Theodore Rowe, has been accepted to attend his chosen university in Nottingham where he will be undertaking a business course in hope of one day setting up his own business.
Gateshead
Dionne Mannion (pictured above), from Marden Boxing Club, has just finished year one of the DiSE programme at and during it became Under 54kg Youth Cadet National Champion. She was also crowned the best female Youth Cadet boxer of the tournament and went on the be selected for the England Boxing Talent Pathway.
"The DiSE programme has helped me massively this year in my development as a boxer," she said. "It has allowed me to access additional coaching and S&C whilst studying at college. I would highly recommend the programme to any boxer wanting to progress in the sport."
Barnard Castle ABC boxer George Peacock became the Under 64kg MTK Box Cup Champion in October 2021, winning the tournament for a third. George was also a National Finalist in the Under 64kg Junior National Championships.
The additional coaching, S&C and access the physiotherapy at the college has been fantastic," he said. "I have also had the opportunity to attend a training camp and work experience placement in Tenerife with other DiSE students from around the country – an amazing experience."
Graduating this summer, Zoe Macdonald, from Houghton and District ABC, has just graduated from the DiSE programme at Gateshead College. Whilst on the programme, she became the Under 69kg Female Youth Development National Champion and also won U69kg MTK Box Cup in 2021.
Zoe is currently finishing off her Level 3 Diploma in Sport and Exercise Science and had completed her level 3 Diploma in Sporting Excellence (DiSE). She said: "Being on the DiSE programme has impacted on my life loads. The extra coaching and training has helped me achieve so much as a boxer and the wo Level 3 diplomas will is allow me to go on to train as a personal trainer."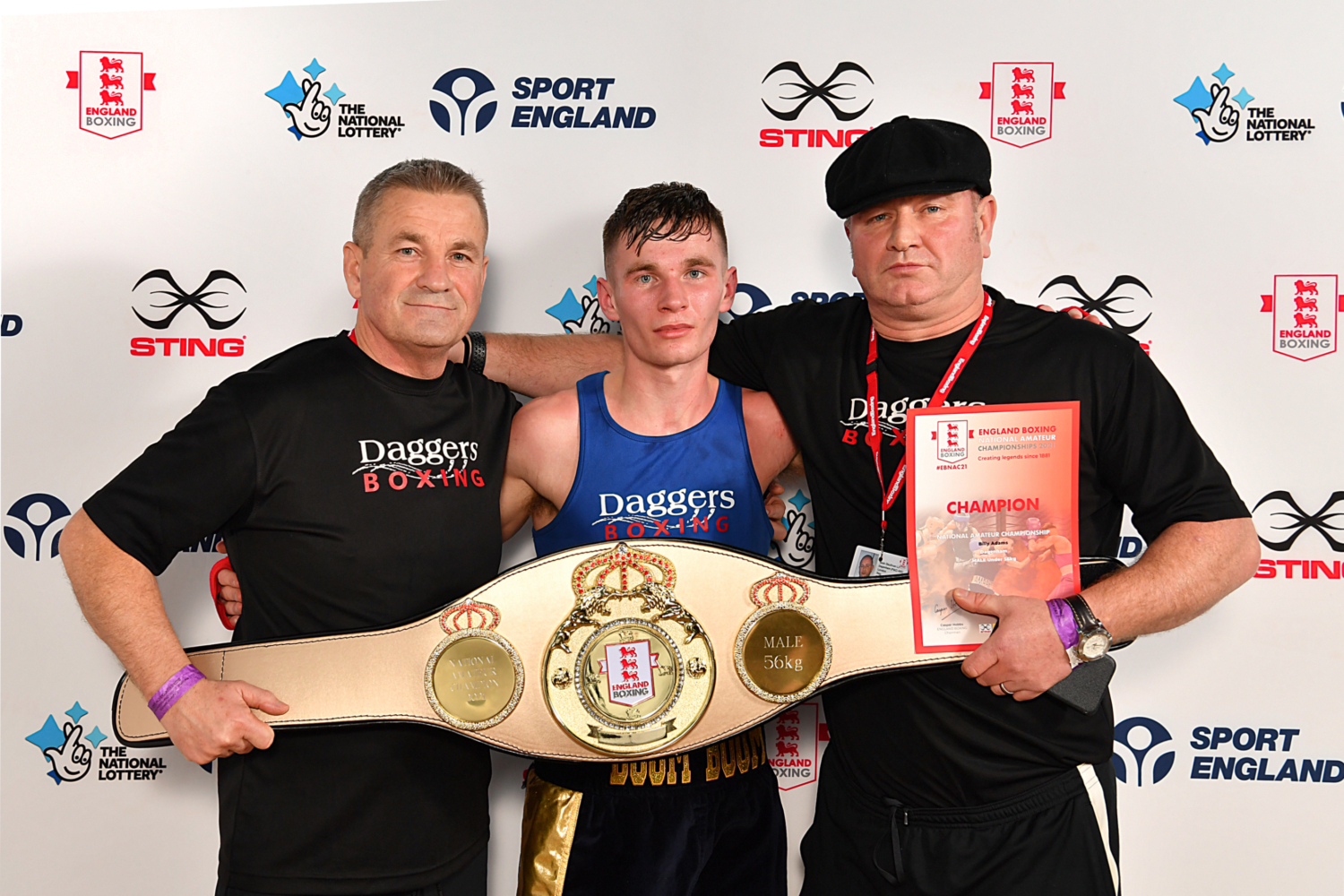 London
Billy Adams (pictured above) is the latest boxer from the DiSE London hub to progress onto the GB Boxing squad, following in the footsteps of Dan Woledge, Chris Bourke and Harvey Horn, having won a national title in December 2021, soon after graduating.
Hoping to become the first female boxer from the hub to follow suit, Vivian Parsons – who won two national titles while on DISE from 2019 to 2021 – is currently going through the GB assessment process.
Jack Fisher is now a very successful personal trainer who runs his own business in London while Tommy Kay (pictured top) now works as a producer and sometimes presenter on Sky Sports, having been advised to get work experience there during his time on the course.
Omar Augustine – who is bidding to represent Scotland at the Birmingham 2022 Commonwealth Games later this month and was a National Amateur Championships finalist in 2021 – has graduated with a degree in Sports and Exercise Science at University of East London.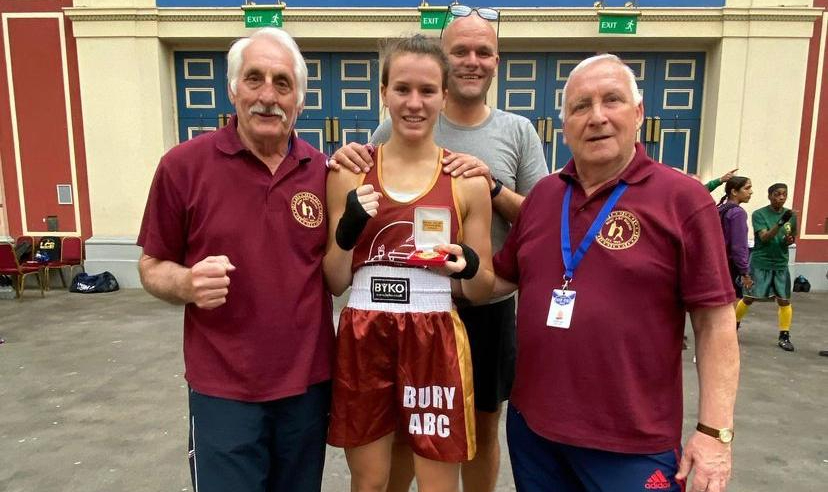 Manchester
There have been many competitive successes from students in the North West returning to competition after the Covid-19 Pandemic, including those for Odel Kamara, Kieran McDaid, Peter Booth, Paige Howarth and Ella Thompstone (pictured above), who have all become champions.
That has been helped by what has been on offer at the Joe Gallagher Academy, the venue for the region's hub, with a visit to Manchester Metropolitan University to attend a lecture by Channel 4's Who Dares Wins former SAS soldier Ollie Ollerton and a visit from tennis' Judy Murray, mum of Wimbledon winner Andy, for the ITV show Driving Force, which champions women's contribution to sport.
In addition, 11 of the current cohort of students recently travelled to Tenerife to gain vital work experience by learning basic Spanish each day and delivering a variety of sporting activities at the Spanish schools.
They also benefited from training at high altitude in the warm weather, running up Mount Tiede which put many athletes in good stead when competing on their return to competition!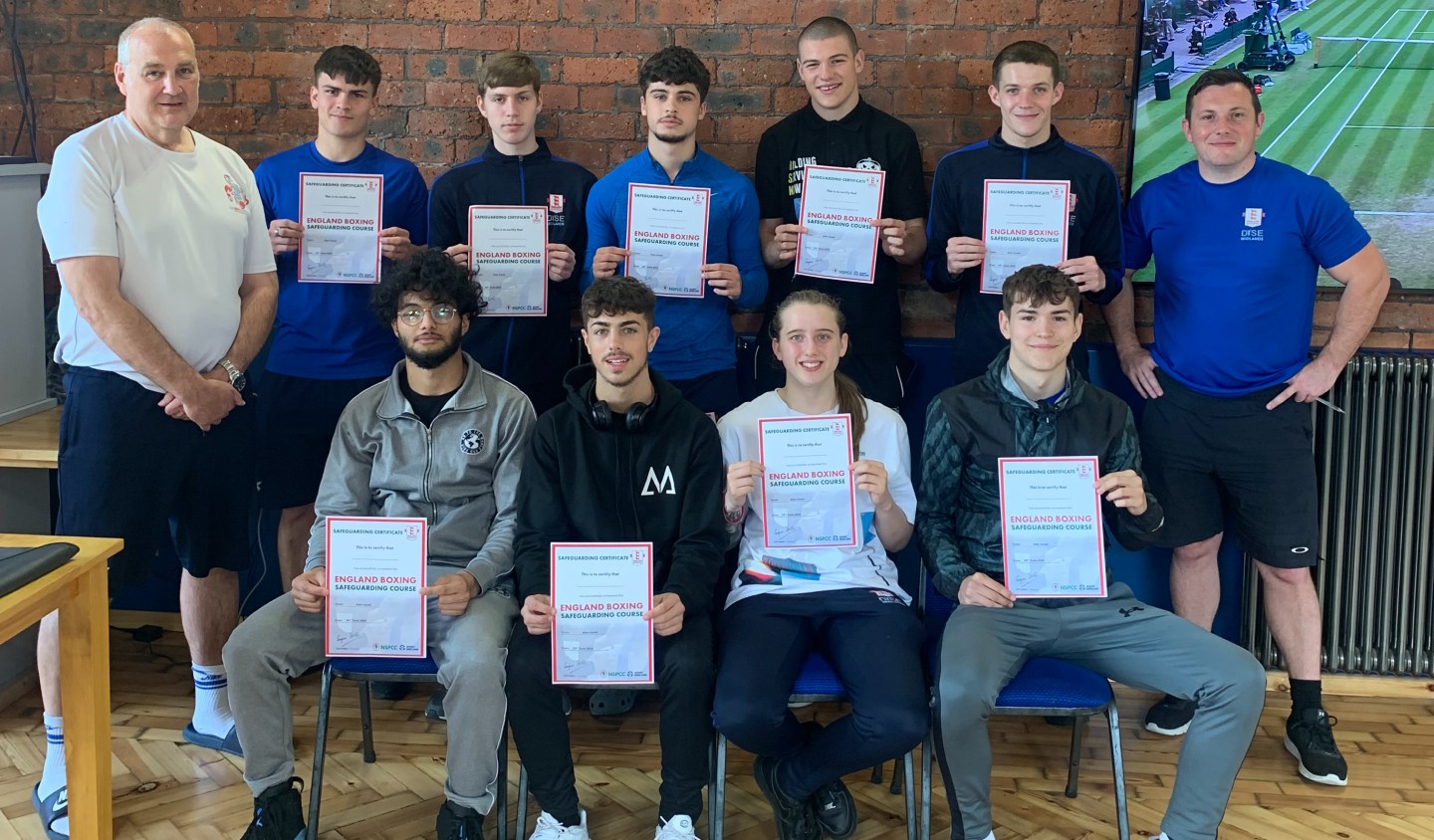 Tamworth
Seven students were crowned national champions, winning two golds at the GB Junior and Youth Three Nations with Zara Aitchison, from Shoebox East Midlands, being the outstanding performer among a host of successes.
She won the Youth Under 60kg national Title Three Nation gold, has been a sterling ambassador for DiSE Midlands, supporting the Centre whenever she can, including at open days, and is planning to continue her education next year.
"I have really enjoying my time at DiSE, and it has certainly had an impact on my development as a boxer and person outside the ring. Working on our BTEC in a gym environment makes learning easer and training with an England coach and where England hold their National Training Camps had a positive impact on my progress."
Part of the course form which Aitchison and other students have benefited is Strength and conditioning, with the Tamworth hub within easy reach of parkland for development runs and fitness.
The Midlands programme also includes outward-bound activities providing out of classroom learning and experiences for the students, as well as boxing official opportunities, too, with 10 students qualifying as Level 1 Coaches (pictured above) and 14 students as Grade C officials.
Interested in joining DiSE?
DiSE is the officially-endorsed boxing education programme supported and recognised by England Boxing.
With a value of 64 UCAS points, it combines boxing and full-time education so participants have the skills, knowledge and competence to pursue sporting excellence alongside education and a future career.
DiSE offers aspiring boxers aged 16 to 19 the chance to train full-time in boxing while also studying full-time to gain qualifications that will benefit them outside of the ring.
You can study DiSE over two years alongside your school or College main study programme and is delivered by highly-qualified and experienced England Boxing coaches.
Find out more about the DiSE programme by clicking here.
Read what former students have to say about the programme by clicking here.