New coaches qualify from TTW's female only Level One course
January 18, 2020 | by Matt Halfpenny
Tyne, Tees and Wear is delighted to have welcome six new coaches into its ranks after the group successfully completed the region's first female-only England Boxing Level One coaching course.
Although numbers were slightly down on those expected because of illness, those who were able to attend at Birtley ABC were fantastically engaged and a credit to themselves.
The majority of those taking part were connected to clubs, but some had no previous background in boxing and were keen to grow the participation of females in the sport.
Having fully qualified as England Boxing Level One coaches they will all be looking to give at least 10 voluntary hours into getting more females into their gyms by running female only sessions themselves.
It is hoped that these new participants will enjoy the sessions, want to progress and eventually want to box.
The course was led by England Boxing Coach Educator Russ Turnbull, from the Seconds Out Boxing Academy, who was ably supported by Tracey Jefferson, a Level Two head coach for Seaham ABC.
The latter enjoyed the experience so much, that  she has now put an expression of interest forward to England Boxing to be a coach Educator herself.
All the coaches who attended were given a goody bag thanks to a kind donation from Keiran Cane of Spennymoor Sports.
"Kelly Pape, from Kenton, Jill Dobson and Lisa Worth, from Billingham and Amy Weatherburn from Seconds Out arrived with limited boxing knowledge, while Sadie Thomas, from Hartlepool, and Brittany Butterfield, from Tyneside, did have experience, so there was a good mix," said Turnbull.
"Once the nerves were pushed aside and coaches put at ease, the learning and education really started. Having tutored the women over the four days, and watched their progression and their confidence grow, I have no doubt that they all will be an asset not only to their clubs, but to the region and England Boxing."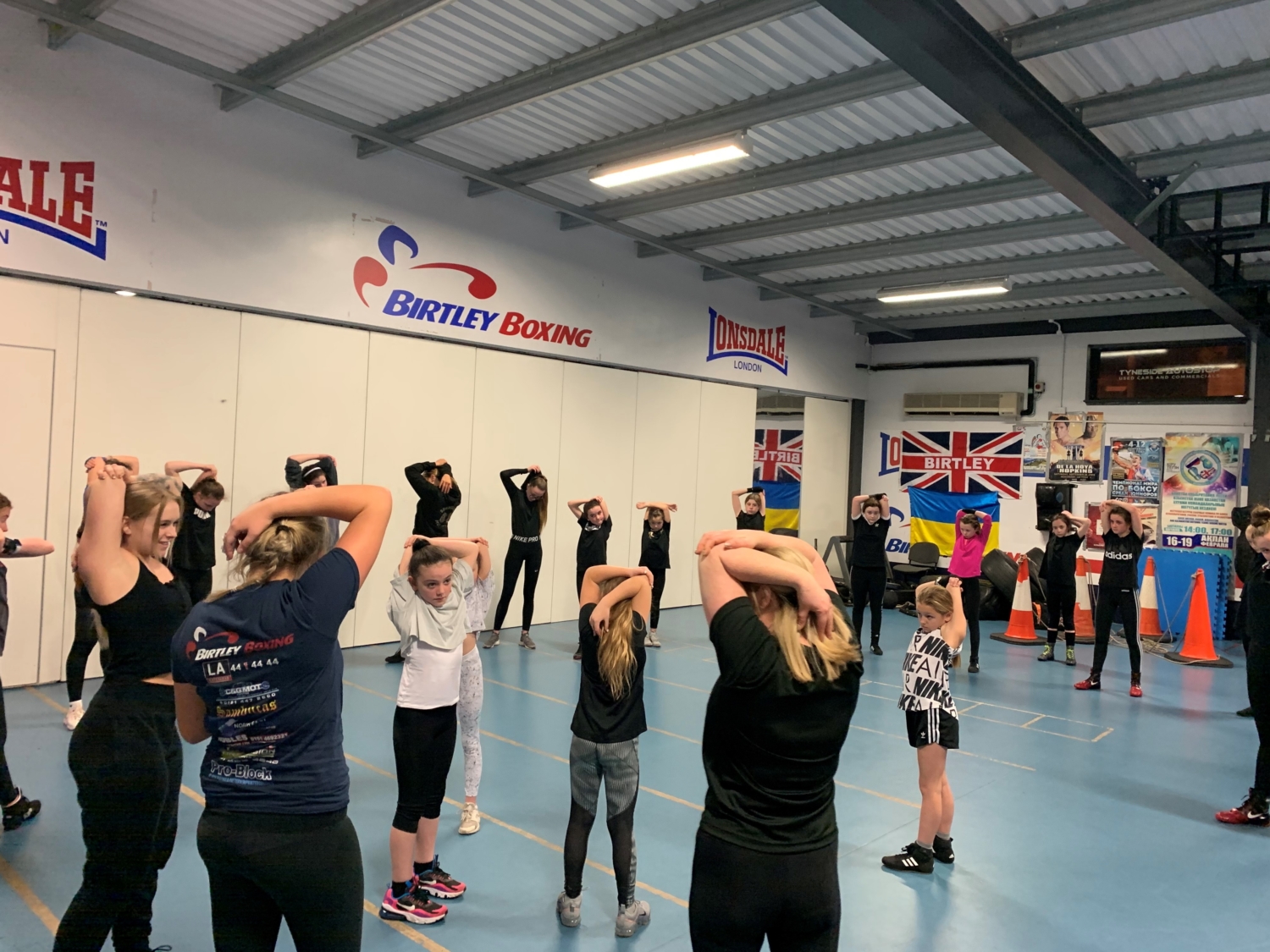 England Boxing's Club Support Officer for the Tyne, Tees and Wear region, Laura Sargeant: "The course was absolutely fantastic and just to see to the change in the participants' confidence over the two weekends was amazing.
"On the last Sunday, during the assessment I teamed it up with the TTW Golden Girls Squad as I thought it would be a fantastic way for the new coaches to put their new skills and knowledge to the test and also use it as an introduction to the female squad training.
"This was a very valuable experience for them as they were able to use their own initiatives in a realistic environment under the guidance of experienced coaches from which we had great feedback from the coaches and boxers.
"I would like to say thank you to Graeme Rutherford and Birtley ABC who gave us the gym free of charge to run the course, and for their continued support with the female squad sessions, as well as my fellow Club Support Officer Ashleigh Hurrell, who secured the funding for this project."
To find out more about Level One coaching courses, click here.
Feedback from course attendees
Jill Dobson: "I thoroughly enjoyed the course. The tutor delivered the course really well , explained everything in-depth, never leaving me questioning what was said or meant. Russ and Tracey provided help and advice at all times. I've come away feeling confident, not only in delivering a coaching session, but also in that I'm more knowledgeable about boxing."
Brittany Butterfield: "Thanks for a lovely experience – I never thought I'd get through it, but with all the help from the girls who've all helped in their little own way and, of course, Russ, who delivered the course to a brilliant standard making sure we all understood.
"Tracey was also big help and I'm super glad to be a part of women's boxing. The course was run perfectly, covering everything multiple times so we got the hang of it and understood. Help was given when needed and it never felt like we were doing anything wrong."
Amy Weatherburn: "What a way to begin 2020! The first two weekends of the year have been dedicated to achieving my Level One boxing coach qualification – and it was one of my most favourite courses to date!
"It was so much fun and there was a great amount of progression in four days with a bunch of amazing ladies, topped off by the fantastic opportunity to work with the TTW females squad."