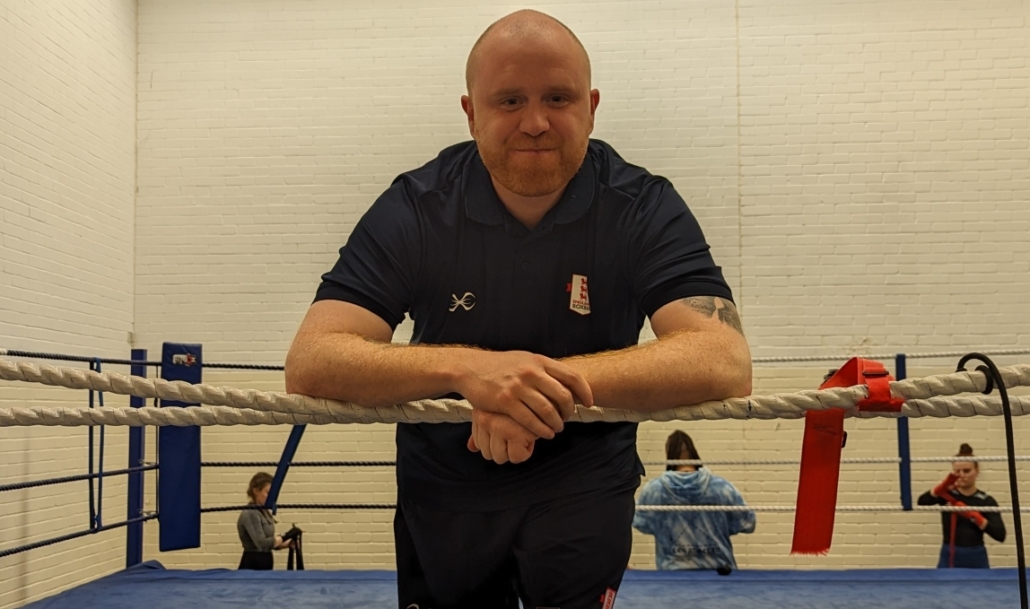 Wilkinson appointed CSO for North
November 25, 2022 | by Matt Halfpenny
England Boxing has appointed Ross Wilkinson as Club Support Officer for the North, which includes the Tyne, Tees and Wear region and Cumbria.
He succeeds Laura Sargeant, who has taken up the new role of Women and Girls Officer.
Wilkinson first stepped into a boxing gym at high schools along when he went along with a few friends and because his older cousin.
It was when he joined the Army, however, that he really fell in love with the sport.
"I love the discipline and mentality boxing can give you," he said. "I did my (England Boxing) Level 1 Coaching Course  in the Army and started coaching from there and decided to commit myself into coaching properly in 2015.
"I now have my own club (Tyneside Boxing Club) and I am now part of the England Performance Coaching Pathway."
"I'm really excited to begin and start working alongside the clubs and help them where I can. To be in this position to support the development of our boxing clubs and help grow their communities is something I really look forward to.
Wilkinson previously worked in financial advising and sales and believes these experiences will help him in his dealings with clubs.
He added: "I will be able to support the clubs in their objectives and projects and ensure they're more sustainable in the long term.
"I will support our clubs and help them get the right volunteers in place to maximise their potential. I am very passionate about boxing."