DiSE programme hub spotlight: The Joe Gallagher Academy
July 13, 2020 | by Matt Halfpenny
England Boxing's Diploma in Sporting Excellence (DiSE) programme is a two-year course which combines educational opportunities and high-performance boxing training, with students earning qualifications alongside their boxing development.
The sixth and final host centre to be featured is the North West's Joe Gallagher Academy, based in Harpurhey, Manchester.
Boxing at the Joe Gallagher Academy
At the academy, students are expected to attend four training sessions per week (Monday to Thursday).
Two sessions will be boxing specific, practising technical and tactical skills, and two sessions will be physical, practising strength and conditioning exercises.
In all, these sessions focus intensely on correct technique and how to progress and develop each of the students, so that they become empowered to take ownership of their sport.
Education at the Joe Gallagher Academy
Students are expected to complete their DiSE NVQ Portfolio at the end of each training session, as they are each assessed on a daily basis.
At the academy, help and support of students is provided so they develop into independent athletes who can think for themselves and have the confidence and competence to put their own training programmes into place.
Alongside this, all are enrolled onto a BTEC Qualification in Sports Science which is each afternoon (Monday to Thursday).
Students have, in the past, taken part in field trips, such as that to Barcelona last year.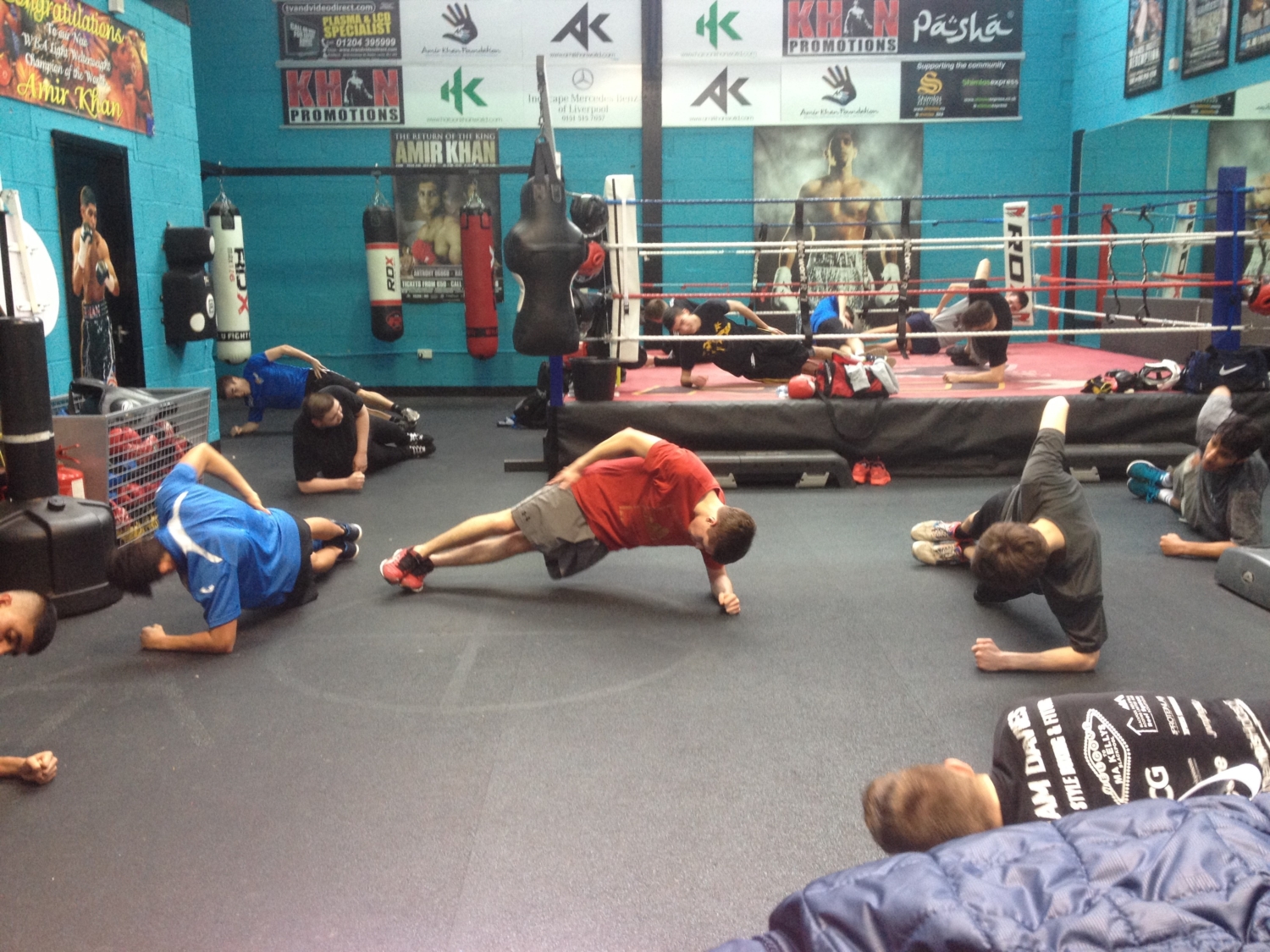 Past and present DiSE students
Among the boxers to have come through DiSE (and AASE as was) at the Joe Gallagher Academy is Conner Tudsbury, of Moss Side Fire ABC, who is now a member of the Great Britain squad.
Chadderton ABC's Ellie Hibbert is a gold medal winner at the England Boxing Women's Winter Box Cup 2018, while Bradley Strand, of Kirkby ABC and Everton Red Triangle ABC was England Boxing Elite champion in 2018 and now boxes professionally.
Marcel Braithwaite, of Golden Gloves ABC, is a professional boxer and English champion, while Bradley Rea, of St John's ABC, is unbeaten as a professional boxer and Kane Gardner, of Droylsden ABC, has also gone pro.
Currently, the programme has one boxer ready to join the England Talent Pathway squad in Kai Morley who was NABC Champion in 2019 at his weight.
The Head Coach
Tony Challinor has been coaching for nearly 30 years and has a proven track record of producing boxers at all levels, from grass roots through to World and Olympic level.
He has endeavoured to cultivate great working relationships with coaches from local clubs, as well as England Talent Pathway and GB staff coaches.
He has a vast international experience is currently the Regional Coach for the Merseyside and Cheshire region.
"We at the academy are trying to develop athletes to be able to think for themselves to take ownership and move themselves forward in sport and the industry successfully," he said.
"If you are 16- 18 years old  and have real aspirations to become successful in boxing then I would encourage you to join us in Manchester. We will aim to provide you with a platform that will help you to become a success not only in boxing but also in life."
Find out more
The DiSE programme is now recruiting for 2020-201. If you are interesting in joining the DiSE programme, click here for more details and to access contacts.