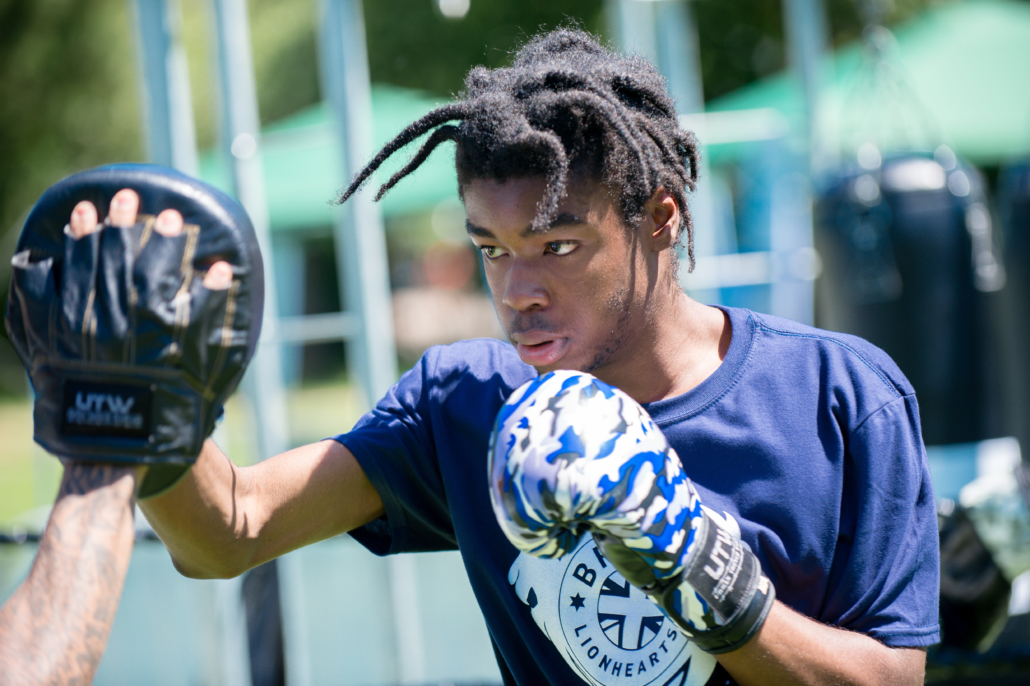 Clubs' chance to sign up for #KOCOVID19 fundraising support
March 23, 2020 | by Matt Halfpenny
England Boxing has launched the #KOCOVID19 campaign to rally support for all member clubs during the difficult times of the Coronavirus Pandemic.
All boxing activity at clubs and gyms has now been ruled out until further notice following government instructions, making it hard for a number of them to make ends meet.
Boxing clubs are often the hubs of their respective communities, with Fit and Fed, anti-knife crime and mental health just some of the many programmes they run.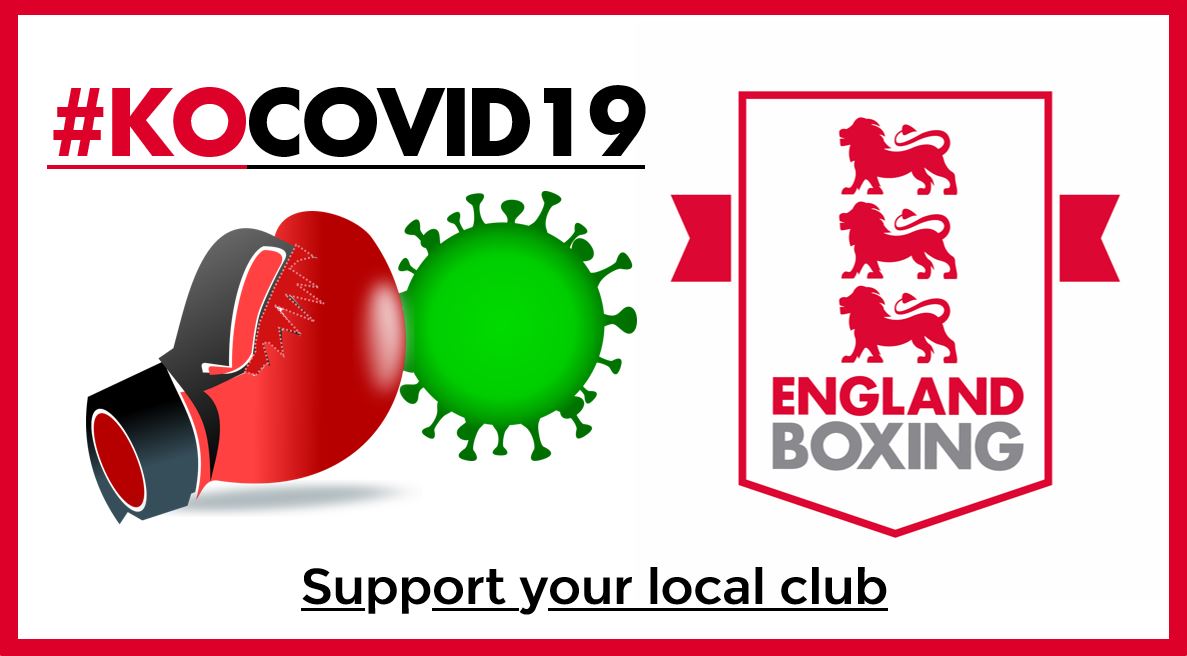 #KOCOVID19 hopes to ease the financial pressure by encouraging family, friends, others in the local community and businesses who know someone who has been training hard at a club to give whatever they can.
It is hoped donations received – which will be pledged directly to a specific club via a 'Just Giving' page or other fundraising page link (with no monies coming through England Boxing) – will help pay for essential overheads while gyms and venues are closed.
Another aim is to support clubs in starting their own fundraising campaigns, which will be shared as much as possible on England Boxing's social media, which has more than 80,000 followers across its social media and YouTube Channels.
The campaign is part of the measures England Boxing are looking to develop in order to support clubs in these troubling times. Please be assured England Boxing also continues to push to see what national support can be made available for member clubs in order to help get them through this period.
When will this come into effect?
Clubs who are interested need to register (see below) by Monday, 30th March, if they wish to take part.
The campaign will then be launched to the public next Tuesday, 31st March, when individuals and businesses can simply go to the England Boxing website, where they can search through all the clubs who have opted to be involved – and follow a link directly to their fundraising page to make a donation.
What do I need to do to get my club involved?
If you are an affiliated and active club with England Boxing, simply go to justgiving.com and create a club donation page. You can use the social media post template and campaign poster attached, or create your own if you prefer.
Send your club's fundraising page link to England Boxing using the subject heading '#KOCOVID19' to: matt.halfpenny@englandboxing.org by 5pm Monday March 30th. We will then add it to the website ready for the campaign launch
The campaign will officially launch at 10am on Tuesday 31st From that point onwards, we encourage you to post and share your Just Giving or fundraising page (also using the social media post template and campaign poster if you wish) far and wide. You can send it out via social media and to local businesses, newspapers, TV, radio, community groups and beyond. You can also distribute letters to potential supporters throughout the campaign by using the letter template.
Throughout the campaign, let us know how your club fundraising is going by tagging us on social media using @englandboxingofficial (Instagram) @EnglandBoxing (Facebook) and @England_Boxing (Twitter) and using the hashtag #KOCOVID19. We want to know how much you've raised, which generous companies or people are supporting you, and any innovative fundraisers or projects that your members are running.
Drum up support by asking coaches and boxers who attend your gym to post a video message (ideally landscape) of them simply saying 'KO COVID19 – support your local club' using the social media outlets above.
Get started
Click here to download the full campaign guidance document.
Click here to download a template letter and social media posts to send out.
Click here to download campaign poster.
Click here to download the campaign logo.
What to do if you need further support
 If you need help setting up a Just Giving or fundraising page for your club, or with promoting it throughout the campaign, just contact your regional Club Support Officer, whose details will be on the link here. You can access the #KOCOVID19 campaign page here.