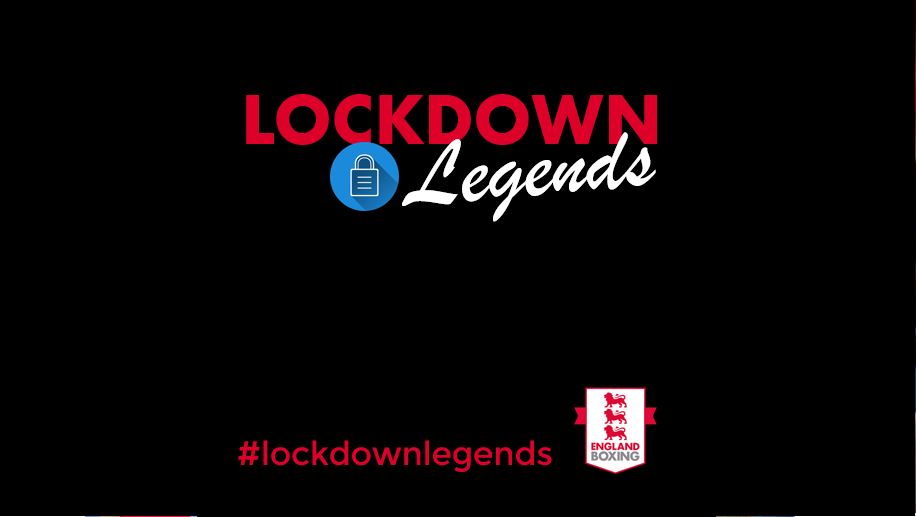 Your nominations for #lockdownlegends
January 20, 2021 | by Matt Halfpenny
As this week's Wellbeing Wednesday is all about showing our gratitude, we thought it would be a great way to start the day by celebrating the #LockdownLegends nominated by you.
We issued a message across social media asking members to tell us about the heroes in their local clubs and the great work they have been doing during the Covid-19 pandemic – and here are of those shout outs and thank yous.
Don't forget, if you want to nominate your own #LockdownLegends for a future week's piece, you can find out how to do so by clicking here.
This week's full Wellbeing Wednesday article on gratitude – Let's be Grateful – can be found by clicking here.
Your #Lockdownlegends
Brian Robinson and Russell Turnbull – Seconds Out Boxing Academy in Ferryhill
"During the first lockdown, Brian set daily challenges and mini competitions through a group chat to keep the members all motivated and regularly checked in to make sure everything was OK.
"Russell has kept them encouraged when the lockdown was lifted a bit, but with safety measures in place making sure they didn't get bored. He's also got them to join a running app during this lockdown to keep them going."
Nominated by all the members of the club
Mitchell Roberts, Coach – Great Wyrley ABC
"Mitchell has done a fantastic job, keeping his team motivated with Zoom sessions, daily plans for the team to follow at all different levels – Schools, Junior, Youth and Senior – plus phone calls to check they are OK."
Nominated by Hayley
Margaret Welsh, Carl Gair, Richie Stoneham, Lee Dixon, Michael Davison, Michael Welsh and Gordon Paris – Empire School of Boxing
"Thank you to the coaching team. Every one of our boxers have been catered for with daily training sessions, advice and empathy… these guys are fantastic. We are so proud of how you have all stepped up and helped our club members in their greatest need."
Nominated by Les Welsh – Head Coach
Tim Johnstone and Maisie Donald – Epic Golden Gloves Newark
"Their fundraising and support for the club has been massive and vital in keeping our club afloat. During these troubling times. They always have time to message with a simple "how are you" to club members, they are absolute stars."
Nominated by Darren Williams
Chris Donovan – Slough ABC
"A pillar in the community, he has made the club accessible for people from all walks of life and I'm sure he has played a massive part in reforming the lives of countless young people through the art of boxing."
Nominated by Zulaikha
Jimmy Brennan – Carlisle Villas
"A fantastic coach and throughout the lockdowns we have had he has posted HIT videos on Carlisle Villa Facebook, so all of the boxers, including myself are fit, so when we can get back in the gym we are all ready to train.
"It just takes someone to click onto the Carlisle Villa Facebook page to see the work he's still doing, as well as on the YouTube channel, running online sessions for everyone to use. He's also with running mind fit sessions for those experiencing issues with mental health.
"Jimmy has done fitness classes five days a week throughout all three lockdowns on YouTube and encouraged boxers and keep fit class members to take part in these classes to help with fitness and mental health during lockdown. He has also continued with Mindfit classes to help with people with mental health problems through exercise."
"My boys have been going for a couple of years now and have both progressed with the guidance and coaching from Jimmy. It's not only helped with fitness and discipline, but it has boosted their confidence levels so much and it's all down to Carlisle Villa ABC.
"The daily sessions have helped to keep them going through lockdown keeping their fitness levels up, giving them support and keeping their love for the sport alive."
"Jimmy and all coaches are such an inspiration to all boxers at the club and their experience of stepping through the ropes themselves drives all boxers to be their best, both physically and mentally."
"Jimmy Brennan is our #lockdownlegend!"
Nominated by all the members and parents at Carlisle Villa
Muzaffer Ali – Ali Boxing Club
"Ali is a great mentor and always has been in the community and the club. Ali is always out with different boxers in community one to one getting them out jogging, walking (all within the social distancing rules). It's all for no cost just for the community. Anyone who needs motivation, there are loads following him on his WhatsApp for his daily routine out. What a great mentor he is."
Nominated by members of the club
Bob Wright MBE – Parsons Cross
"Thank you for keeping members of the club motivated throughout the third lockdown by Facebook and phone call. Bob is the club founder (in 1983) and is still trying to organise running and circuit training for the club's individuals on a daily basis."
Nominated by members of the club
Danny Warburton – RM Boxing Fitness
"Danny has been going to the gym everyday throughout the lockdowns and filming free videos for everyone to watch on social media. He spends his nights editing all these videos to make them as detailed and as clear as possible.
"He is always giving to the community. On Halloween he did a kids fancy dress boxing class with prizes and at Christmas he did a kid's boxing class where he got a Santa in for all the kids and bought every single one a gift out his own pocket. Danny has also been working with Danny Wright from VIP to get bags out to all those who want one at home during lockdown.
"He has lent out all sorts of his equipment and delivered things like gloves, pads, ropes, kettle bells, medicine balls etc. from his gym RM Boxing to people's houses in good faith. Another thing Danny does everyday is message the kids parents and the adult members and checks in on how they are all doing and their mental health and how they are keeping healthy and positive.
"I don't think a coach could care more than he does. At Christmas, a lot of the members all chipped together and got him a thank you card and a donation for the gym of £200. I've spoken with the other coach Dylan, who also helps do things as well ,and we told a few of the members out of the club and all wanted to write there own thanks and email so I said I would write on their behalf. No one deserves a mention more!
"Danny's son, Marley, has even got in on the action and made his own workout videos for the kids there! So a mention for this little dude too he's only six!"
Nominated by Sarah Finney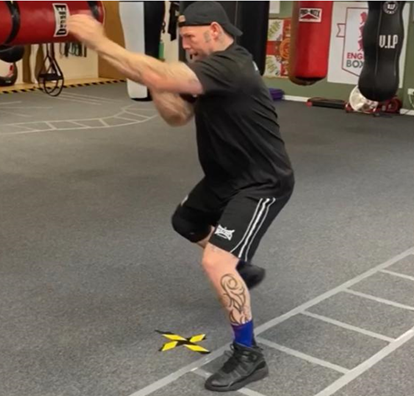 Dave Westgarth – Seconds Out Boxing Club
"Dave grew his hair and beard from the beginning of the first lockdown until the gym was allowed to open again then shaved half his head and half hiss beard and left it like that for a week. He had to go to work all through this and managed to raise over £1,500 in sponsorship for the club!"
Nominated by Angela Ryan
Mark O'Reilly and Ben Blowes – New Astley ABC
"Our Head Coach Mark O'Reilly has ensured that throughout this pandemic we have been able to continue training no matter what. Be it through organising socially distanced sessions in the park (when restrictions allowed) or Zoom sessions, he has made sure that we are all able to train three times a week without any disruption – even in the midst of his job uncertainty within the horse racing industry – we are all so grateful.
"Since March 2020, Mark has organised our Zoom meetings each week and motivated our boxers every week, three times a week. They have continued to train as if we were in the gym. Mark has even taken the time to do 1-2-1 sessions on zoom with one boxer who had to isolate.
"We would like to thank Mark for his continuous dedication and motivation. We are a great team at New Astley… our three coaches and boxers are all amazing. Well done to you all. I'm a proud secretary and I'm sure I speak for all our parents too in thanking Mark, Neil and Paul for giving their children normality.
"Another coach of ours, Ben Blowes, has completed 31 marathons in 31 days raising over £165,000 for charity. You only have to google '31 stars' to see how incredible of a feat this is."
Nominated by George Redhead
Photo pre-Covid
Chris Blase – Market Drayton Boxing Club
"Chris runs the boxing club and throughout the pandemic has been working hard to help everyone that he possibly can. There are so many things he has done that I don't know where to start.
"He has used his own time to help train the other coaches that he works with (when allowed in-person or virtually) and improve their technique, skills and work towards qualifications. He has given free advice and videos as to how everyone can do their own at-home workouts whilst the gyms are shut. He has made numerous improvements to the space where he coaches so that when they can reopen, it's one of the best facilities in the area. He  has rallied everyone in the gym where he works to raise money for a local children's charity over Christmas. He has just signed up to complete his level 3 coaching with you to further his professional development. And most recently on top of all of these projects and more, he is now offering free zoom P.E classes to all children to try and keep them exercising during this difficult time.
"He does these things whilst facing the same uncertainty that we all do right now, whilst also looking after his six-year-old son. His club is closed like all gyms, and often he does these things for little thanks and nothing in return.
"He has continuously gone out of his way to keep everyone he can physically and mentally fit and offered an ear at any time of the day or night for people struggling. I cannot think of anyone more deserving of thanks than him!"
"Chris currently and has gone above and beyond to help and support all members of the club with (building confidence, mental health support, social issues, young individuals with behaviour challenges, many other areas).
"Chris has been a constant pillar of support to the club and all the members before the pandemic, during and will remain to be after.
"He has also during the pandemic been supporting the local community's children and young people to stay active and be able to let off steam, this is all in his own free time (online and support with phone calls). Chris is a valued member of Market Drayton community and I feel he deserves some recognition."
Nominated by all members at the club.
Chris Boyle – XBOX Worksop
"Chris is constantly doing charity work, collecting food parcels, fund raising for charities.
"He has been doing on line work outs for anyone including his boxing club."
Nominated by Glyn Turner
Kevin Brownlow – Holmes Chapel
"Thank you for the great zoom session to keep everyone going during lockdown."
Nominated by members of the club
Pete Robinson and Emma Haddon – South Derbyshire Boxing Club
"In the run up to Christmas cakes were delivered to families and donations were made to the local food bank.
"Both Pete and Emma, thank you for supporting the community always and throughout this time."
Nominated by Glyn Turner
 Steve Hollingsworth – Billingham Boxing Club
"Steve is loved by all our boxers and is a great coach and is a key worker, who has worked through all the lockdowns as a refuge collector.
He is a great role model to all our young people."
Nominated by Adrian Worth
Coaches at West Wirral Boxing Club
"During the three lockdowns, we have ran weekly fitness circuits for both our gym members and members of our community via live video streams. We started off using Twitch, but the videos only stayed available for a short time.
"We have now set up a YouTube channel where  we upload weekly workouts for our boxing  members and members of the  community to do, as and when they can.
"This involves boxing drills for footwork, endurance, body strength, plyometric circuits, punch bag circuits demonstrated by former IBF world champion Paul Butler, plus stomach and flexibility.
"Although it's not the same as having the gym open, it is helping and assisting keeping our members active and motivated during this challenging time."
Nominated by members of the club
Thank you!
England Boxing would like to thank all of our first set of #lockdownlegends, everyone who emailed in and all our boxing community for their continued support and motivation during this time.
Keep send your nominations in to Boxinmind@englandboxing.org. We will continue to keep thanking our #lockdownlegends.