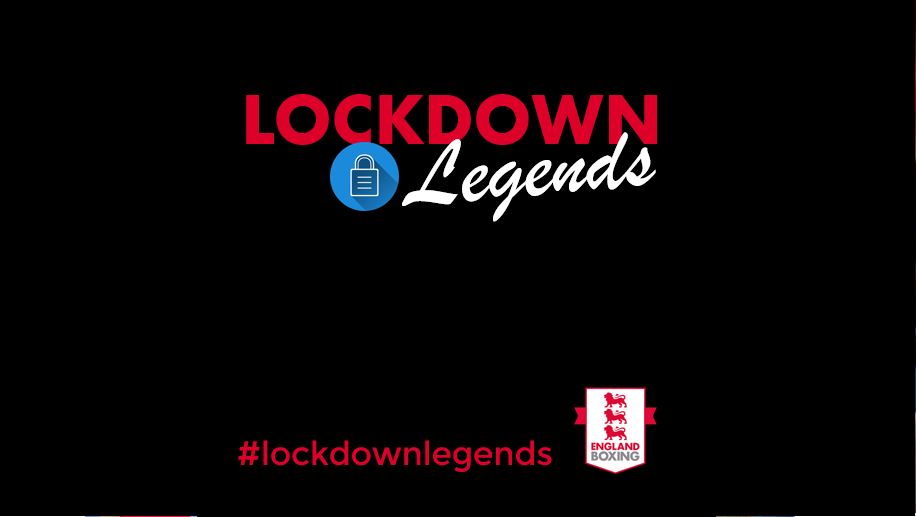 Round three of #lockdownlegends, as nominated by you
February 24, 2021 | by Matt Halfpenny
On Wellbeing Wednesday, it's time to recognise more #lockdownlegends nominated by you.
We want to continue to recognise the heroes in our member clubs and the great work they have been doing during the Covid-19 pandemic – whether in their club or in the community at large.
Here are those latest shout outs and thank yous.
Don't forget, if you want to  put a nomination forward for #lockdownlegends for a future week's piece, you can find out how to do so by clicking here.
You can also read this week's Wellbeing Wednesday article on the website later.
Your #lockdownlegends – round three
Paul Mason and Alan Wise – Bognor Regis ABC
We have the most amazing people in our club! These lockdowns have really bought us all together and have put us all in good spirits.
Behind the scene, head coaches Paul Mason and Alan Wise have been the driving force for building a brand new home for the Bognor Regis Amateur Boxing Club.
It hasn't all been smooth sailing (in terms of moving to a new gym), but the passion and effort from the team has enabled work to be ongoing continuously from about June 2020.
Please could my boxing coaches get a shout out. They need to know that I, for one, am overwhelmed at the future they're creating for us boxers and also for giving us all hope during these difficult times.
Two of our coaching team have built us a home from scratch, including fundraising to raise funds to enable us to purchase new equipment for our boxers. Their efforts have helped to prevent the club from folding due to no longer having access to a previously-hired venue.
Alan covers a minimum off 100 miles travel per week and both spend unlimited hours of their own time working relentlessly day and night, seven days a week organising and planning different teams of workmen to make this dream become real.
I, again would like to bring attention to the daily (including weekends) efforts, time, planning and organising Alan Wise and Paul Mason have dedicated throughout lockdown to ensure our local community has a secure and safe home of our own for the first time ever,
I for one, feel their efforts which continue still behind the scenes have been outstanding! Without you, Alan and Paul, our club's future after nearly 100 years was looking very bleak. I thank you both on behalf of Bognor ABC for your dedication to us and the sport of boxing.
Nominated by Charley Mason and Louise Bromley (Bognor Regis)
Rasib Muhammad – Premier Boxing Club, Bolton
After going through a very hard time in life and losing his daughter and wife, Ras has given his everything to his boxing club, and his boxers.
This guy, right here, is a meaning of strength. Throughout lockdown, he has made sure every single one of us boxers are still training. Not only that, he makes sure he speaks to us regularly to check how we are coping mentally.
He is always there to listen, give advice and support and is a godsend, a true Inspiration, who I don't think gets the recognition he deserves!
Without him there by our side, the team wouldn't be as strong as we all are. He's the one that's kept us going. He deserves the biggest shout out going, always putting himself last and his boxers first, defining the word coach.
Nominated by Michelle Cox
Dionne Mannion – Marden ABC
I would like to nominate my 16 year old Dionne, whose determination and focus to keep fit and healthy ready for her return to the ring is astonishing.
She has been taking it upon herself to go on runs and has constructed makeshift 'pads partners' in preparation.
You can watch a video or her training by clicking here.
Nominated by Kerry Mannion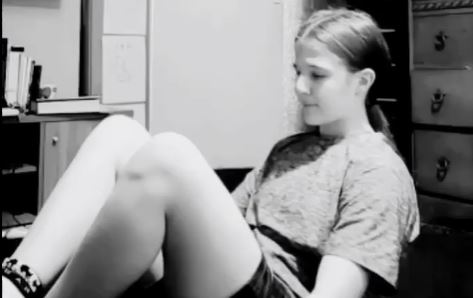 Andy Lowrie – RABC Boxing Club
And has done a weekly chat and offered words of encouragement to all throughout the Covid-19 Pandemic and lockdowns.
He's had boxers competing in a virtual championship. He's now organised a virtual 'pass the baton' asking each boxer to do a run, submit proof and then nominate another boxer to do the next run.
Andy has used his professional connections to invite boxers to a Zoom meeting, along with guest speaker, astronaut Sir Tim Peake. The third lockdown has been so difficult for so many, but Andy has provided encouragement for all.
Nominated by Mark Croft
Wellbeing Wednesdays
Check out the latest of our weekly mental health and wellbeing articles by clicking here.