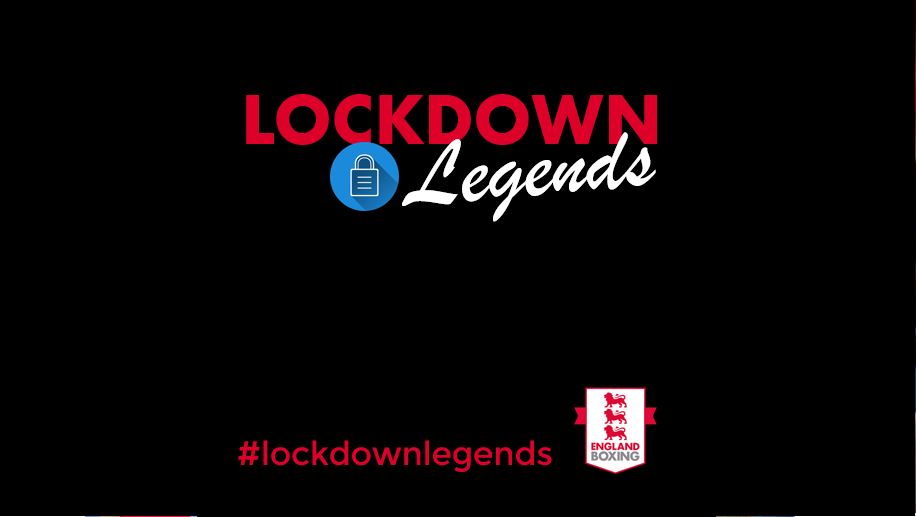 More of your #lockdownlegends
February 3, 2021 | by Matt Halfpenny
After the success of the first edition of #lockdownlegends, we wanted to continue to recognise the heroes in our member clubs and the great work they have been doing during the Covid-19 pandemic – and here are those latest shout outs and thank yous.
Don't forget, if you want to  put a nomination forward for #lockdownlegends for a future week's piece, you can find out how to do so by clicking here.
Your #lockdownlegends
Kenny Cooke – Slough ABC
Massive kudos to Kenny Cooke of Slough ABC, who has dedicated over 50 years to the club and is still going strong in his 80s.
Nominated by Peter Olszewski
Gavin Lane – Coach – Barum Boxing Club
Gav lives and breathes Boxing. If you opened his bald head you'd find a big boxing glove! He goes above and beyond for the boxers and the club, always thinking of new ideas to keep everyone active during lockdown, taking boxers out to different places to train, uploading workouts to YouTube and motivating people everyday.
He's a lot more than a coach, he will always help out in any way he can, and he's there 24/7 for advice or help. Anyone who knows Gav will say the same. You're a true inspiration mate.
Nominated by Joe Tarrant
Danny Patterson, Coach – Banbury Boxing Club
He simply is a legend. He's made several work-out videos for us. He's organised zoom calls. He keeps motivating us on Facebook and sending us different work out challenges that he does himself. Just to show us he's in it with us!
He and other coaches got us skipping ropes for home with the first lockdown. We can text him anytime we need. He listens, he advises, he's there for us. I owe him a lot. He deserves a big shout out!
Nominated by Petra Bartakova
Liam Alloway – Bulmershe Boxing Club
Liam goes way and beyond the call of duty for the boys and girls in the gym.
He always has time for everyone whether it's boxing related, school related, or just advice in general.
I've seen first-hand how much he inspires the boxers in the gym and they all respond brilliantly, as they have the absolute upmost respect for Liam and what he does for each and every one of them.
Bulmershe are a lucky club to have him.
Nominated by Mike Aspell