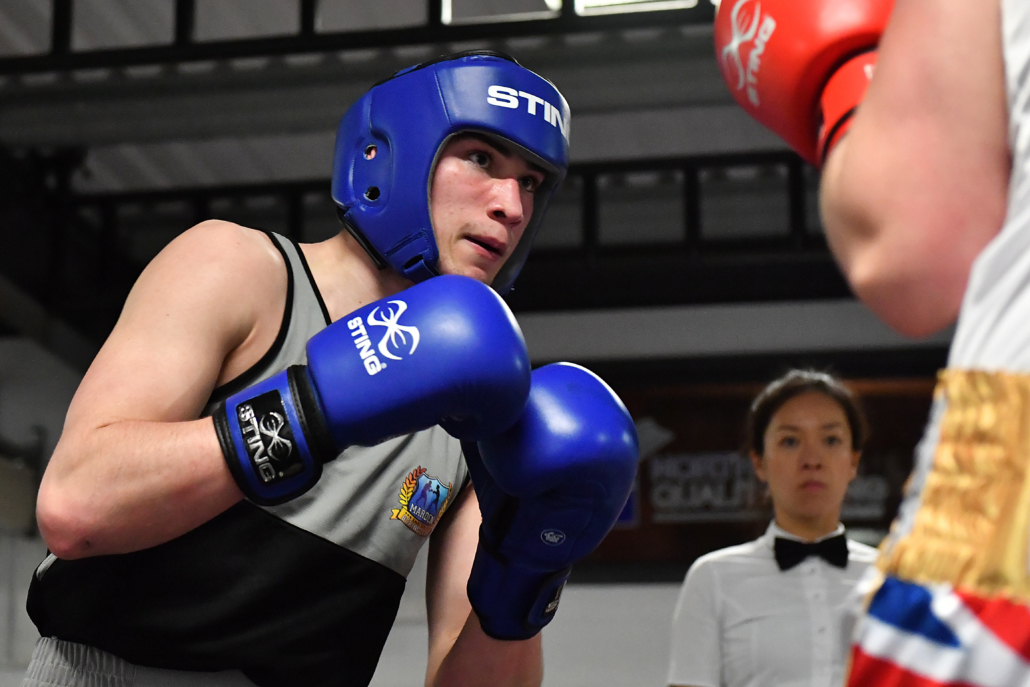 Summary of financial assistance for clubs during Coronavirus outbreak
November 10, 2020 | by Matt Halfpenny
England Boxing has pulled together the financial assistance available for clubs during the Coronavirus outbreak into one document.
If you have any questions or need support regarding this, then please contact the Club Support Officer for your region.
Further assistance for boxing clubs during the third national lockdown (starting 4th January 2021)
England Boxing clubs are set to be able to tap into a share of the £4.6 billion government funding made available as a result of the latest Coronavirus Pandemic national lockdown.
Leisure facilities – including clubs and gyms – were told by Prime Minster Boris Johnson they must close for the foreseeable future on 4th January, with a review of the lockdown due on 15th February.
Clubs who will struggle to pay their rent as a result of a loss of income are encouraged to see if they are eligible either for a one-off top up grant, a discretionary fund accessed via local authorities, or rate relief.
The one-off top-up grants will be as follows:
£4,000 for businesses with a rateable value of £15,000 or under
£6,000 for businesses with a rateable value between £15,000 and £51,000
£9,000 for businesses with a rateable value of over £51,000
For further details, see this government website link.
If you are unsure about whether you should apply, please contact your regional Club Support Officer.
Return to Play Fund
England Boxing Member Clubs are being invited to apply for grants from Sport England's Return to Play Fund, which gives additional help to the sport and physical activity sector during the Coronavirus (Covid-19) Pandemic.
The Return to Play Fund will particularly support groups, clubs and organisations who've been impacted by restrictions brought in to tackle the disease. The grants fall into three categories (see sub-headings below).
As of January 2021, Sport England has made changes to the criteria for small grants applications to make it easier for clubs to access funding, as a result of the third national lockdown. Small grants of up to £10,000 are available, of which up to £3,000 can go on running costs.
The main changes are:
Organisations based in Indices of Multiple Deprivation (IMD) 1-5 (it was previously 1-3, some of the poorest communities in the country) can now seek support towards ongoing running costs – for example rent, utilities and insurance. Click here to check the IMD ranking for your  club.
However, this is capped at a maximum of £3,000 and will only be considered with an eligible funding request, where part of the application meets the original criteria around keeping in touch with members and ensuring clubs are prepared to welcome back members into socially-distanced gyms. More details as to what this means can be found by clicking here.
Eligible organisations/activities falling in IMD 6-10 locations can still apply, but must do so by applying through the crowdfunding option – Return to Play: Active Together (see below) – in order to seek support towards running costs.
Clubs who have already been in receipt of a small grant are invited to reposition some of their grant to pay for rent/bills/insurance and can request additional money to what they originally received to help pay those bills.
There is greater flexibility over start date of funding being used – Sport England now ask that activity resumes within six weeks of national/local lockdown restrictions being lifted.
The total budget for the Return To Play Fund has been increased by £5 million to support more organisations.
The programme has now been extended to remain open up to 30th June 2021.
There are no changes in the criteria for applying for Return To Play Fund's Community Asset Fund or Active Together (Crowdfunding) grants (see below).
Further, more detailed information on the changes is available direct from the Sport England website – both for potential and existing awardees – by clicking here.
Clubs who have already received Community Emergency Fund and Tackling Inequalities Fund grants can also apply for Return to Play Fund support.
This funding is part of Sport England's release of more than £220m of government and National Lottery money since the Pandemic started and the three different types of Return to Play grants available are explained below.
Return to Play: Small Grants
This will provide grants of between £300 and £10,000 to help sport and activity groups, clubs and organisations respond to the immediate challenges of returning to run in a COVID-19-safe environment.
It intends to help with challenges such as having to deliver in smaller groups, having the correct hygiene and safety equipment and giving training to club volunteers.
It also covers making necessary changes to facilities, supplying additional sports equipment and new signage to meet current government and national governing body rules and guidance.
Return to Play: Community Asset Fund
This will provide grants ranging in value from £10,001 to £50,000 to help local sports clubs and organisations to adapt and open important places and spaces that can help them welcome back their local community safely.
This will include helping groups, clubs and organisations address the challenges they're facing by:
adapting how they use space and improving ventilation
converting existing space to meet social distancing requirements, such as additional changing space
making improvements to buildings or open spaces for temporary use to get more people active by using a vacant warehouse, shop or community centre.
Return to Play: Active Together
This crowdfunding initiative will help sports clubs and organisations set up their own campaigns to help sustain them through the crisis.
It is a great alternative if they don't meet the priority groups of the other parts of the Return to Play package, and Sport England will match crowd funds of up to £10,000 to help cover the loss of income.
The partnership with Crowdfunder will also include advice, guidance and training to help create successful campaigns
Key application criteria
The Return to Play Fund will especially seek to support those groups and organisations working with audiences Sport England has identified as finding it more difficult to be active at this time.
These include:
Black, Asian and minority ethnic communities
people on lower incomes
those disproportionately affected financially as a result of the crisis
disabled people and people with long-term health conditions
those who are experiencing a greater burden of care responsibilities since the pandemic began.
For more information on how to apply, please click here.
If you are unsure about whether you should apply or the application process, please contact your regional Club Support Officer.
Sport England Tackling Inequalities Fund
England Boxing has distributed £150,000 of Sport England funding through the Tackling Inequalities Fund to help ease the financial burden on boxing clubs in the country's most deprived communities during the Coronavirus Pandemic.
Extra funding has been made available through Active Partnerships around the country, so if you still wish to apply, please talk to your region's Club Support Officer to find out if this is available in your county.