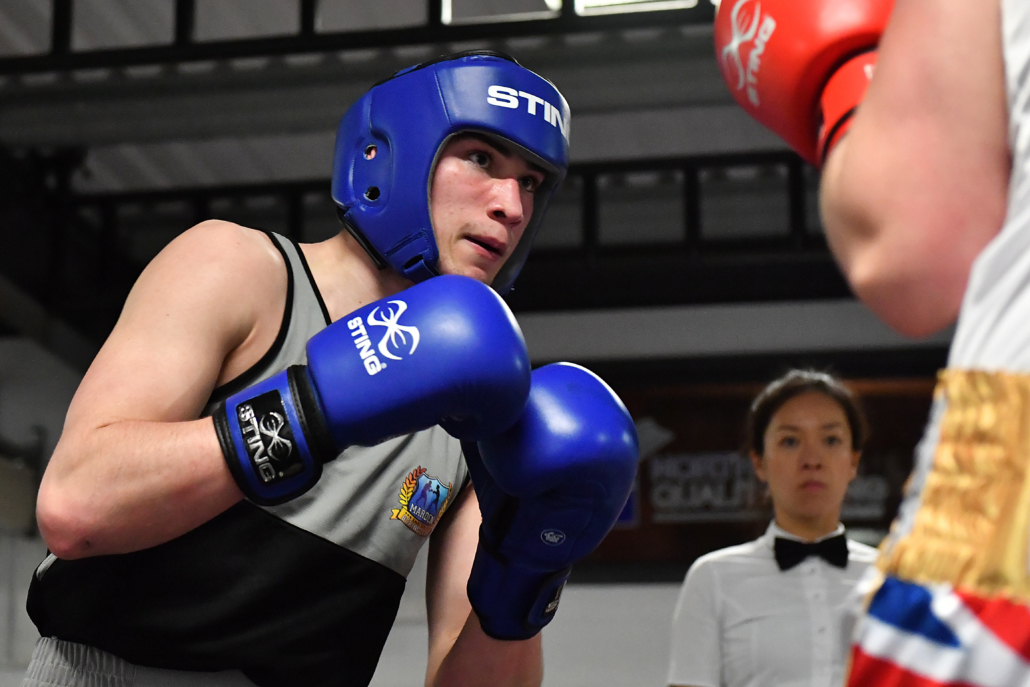 Summary of financial assistance for clubs during Coronavirus outbreak
May 29, 2020 | by Matt Halfpenny
England Boxing has pulled together the financial assistance available for clubs during the Coronavirus outbreak into one document.
If you have any questions or need support regarding this, then please contact the Club Support Officer for your region.
Sport England Tackling Inequalities Fund
England Boxing has been awarded a further £150,000 of Sport England funding to distribute to help ease the financial burden on boxing clubs in the country's most deprived communities.
Clubs looking to apply should first note the criteria and check they meet it before doing so.
They should apply if:
They have NOT been in receipt of existing financial aid during the COVID pandemic, so clubs who have received a grant from their local authority based on rateable value and/or received a Community Emergency Fund grant from Sport England should not apply
They serve members from the most deprived communities, meaning clubs whose membership are drawn from the top 20% of the poorest communities in the country, determined by the "Indices of Multiple Deprivation". Click here to check the IMD ranking for your club or members.
Find out full details by clicking here.
Updated guidance for Rate relief and Grants
Summary
Definitive guidance has been published by the Department for Business, Energy and Industrial Strategy (BEIS) on how small business funds in the Retail, Hospitality and Leisure (including Sports Clubs) sectors will work and who gets them. It's our understanding that if you pay rates, then you should be eligible for rate relief and, quite possibly, a grant.
The key facts are:
Eligible businesses in these sectors with a property that has a rateable value of up to and including £15,000 will receive a grant of £10,000, in line with the eligibility criteria.
Eligible businesses in these sectors with a property that has a rateable value of over £15,000 and less than £51,000 will receive a grant of £25,000, in line with the eligibility criteria.
Businesses with a rateable value of £51,000 or over are not eligible for this scheme.
Properties which on the 11 March 2020 had a rateable value of less than £51,000 and would have been eligible for a discount under the business rates Expanded Retail Discount Scheme had that scheme been in force for that date are eligible for the grant. Charities which would otherwise meet this criteria but whose bill for 11 March had been reduced to nil by a local discretionary award should still be considered to be eligible for the RHL grant. Eligible recipients will receive one grant per Property.
The majority of our sector is on a rates holiday 20/21 and most will receive cash grants as well.
You should be contacted by your local authority regarding this, but, if in doubt, please make contact with them.
Information on £195 million Sport England package to assist the sport sector during the Coronavirus
Please click here to view.
Financial aid available to clubs (not Ltd companies)
Sport England Community Emergency Fund
(Note: this funding stream was paused for new applications on 14/05/20. If it re-opens at a later date, England Boxing will notify clubs).
This fund aims to deliver immediate funding to those most in need and builds on the previous emergency funds such as the Sport England Flood Relief Fund.
This fund is specifically targeted at clubs who play a role in providing sport at a grass roots level and are experiencing short term financial hardship or the ceasing of operations due to the impact of COVID-19. Organisations can apply for grants between £300 and £10,000.
The types of organisations eligible would be sports clubs forced to close at short notice, but who are facing ongoing costs around maintenance and utility bills and voluntary and community sector organisations who deliver or enable sport and physical activity.
A specific example might be a grant to support a local boxing club pay costs for their facility when no activity is taking place.
Further details on eligibility and criteria can be found here.
You can view two videos, produced by Edwina Archer of the Active Partners Trust that gives helpful tips on how to apply.
Session one provides an overview about the fund and some hints and tips. Click here.
Session two looks in detail at the application form, and provides suggestions on content. Click here.
The National Lottery's Coronavirus Community Support Fund
This funding stream makes available £200m in Government funding that will be aimed primarily at small to medium organisations in England.
The Fund has two key objectives:
To increase community support to vulnerable people affected by the COVID-19 crisis, through the work of civil society organisations.
To reduce temporary closures of essential charities and social enterprises,ensuring services for vulnerable people impacted by COVID-19 have the financial resources to operate, and so reduce the burden on public services.
For further details, click here.
#KOCOVID19 campaign
England Boxing has launched the #KOCOVID19 campaign, where it has teamed up with clubs up and down the country in a bid to raise money for clubs affected by the shutdowns because of the Coronavirus outbreak.
Clubs have been encouraged to create their own fundraising pages, which are then linked directly from England Boxing's #KOCOVID19 website page.
A campaign video has also been produced urging the public to 'KOCOVID19 – support your local club', while campaign posters, logos and other resources have been produced that can be downloaded and used by clubs.
More than 100 clubs have already signed up to take part and you can find out more about the campaign here.