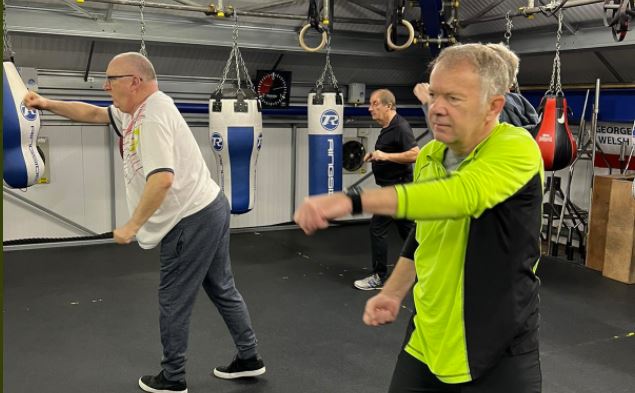 March's Community Club Impact Recognition Programme winners are West Kingsdown
April 7, 2022 | by Matt Halfpenny
West Kingsdown (WKD) ABC have been named as the winners of England Boxing's Community Club Impact Recognition Programme for March, in association with STING.
The Southern Counties club, situated in between Dartford, Rochester and Sevenoaks, have beaten off the challenge of Wimborne ABC, Rathbone ABC and Zestus ABC, to be our third winners of the monthly award.
Their prize is a STING voucher which can be redeemed to purchase boxing equipment for members to use.
WKD were chosen by a vote of England Boxing's team of Club Support Officers, who noted the club's delivery of female-only training sessions and those for people living with Parkinson's, as well as their interaction with local schools, regular food bank donations and charity fundraisers.
Head Coach Micky Bowden said of the club's success: "We are doing the same as hundreds of clubs up and down the country – providing a service for today's youth. It's just great to be recognised, so thank you.
"It's a real team effort here at West Kingsdown, and we are grateful for the award and voucher."
Southern Counties Club Support Officer and Interim Head of Community Development, Avoen Perryman, added: "I know The WKD team well and what they had done for their community over a significant period of time is tremendous.
"They put everything into their boxing sessions with young people, but also find time to deliver projects that engage with other parts of the community too. Congratulations to them on this success."
Please contact your regional club support officer if you feel your club deserves to be recognised.