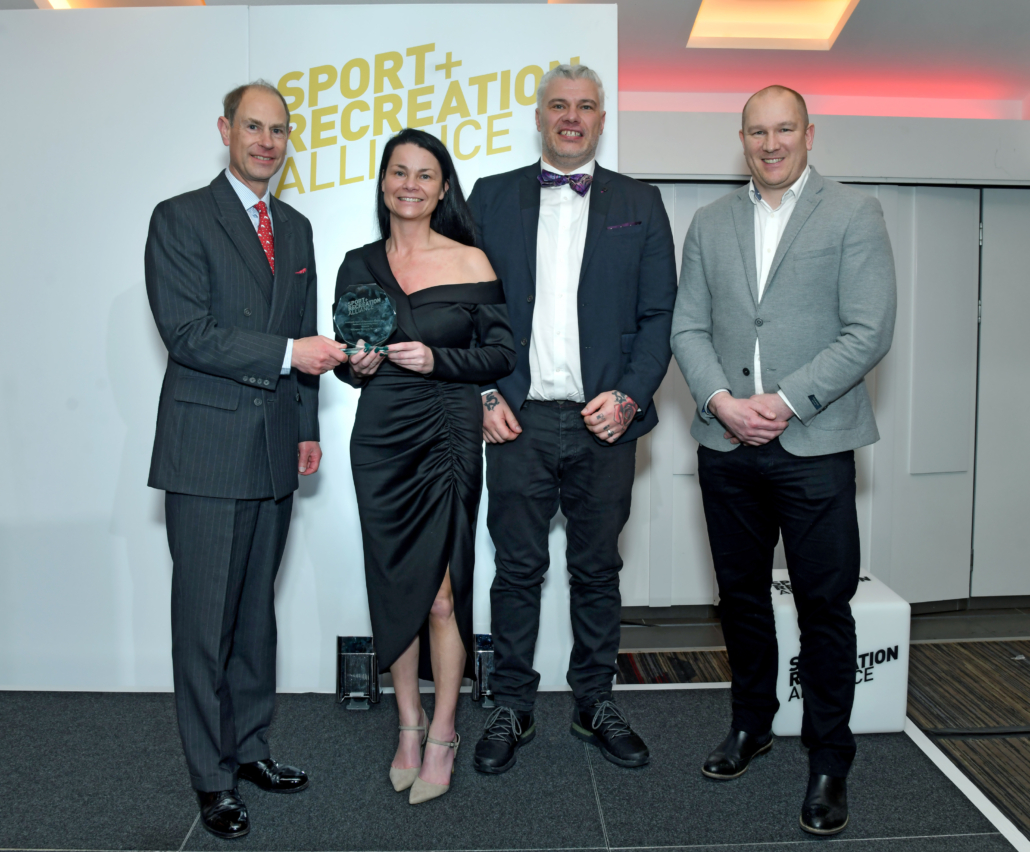 Legion Community Boxing Club KOs adversity at the Community Sport and Recreation Awards
March 20, 2023 | by Chris Boyd
The Legion Community Boxing Club from the Tyne, Tees and Wear region, delivered a knockout blow after scooping the Resilience in Adversity trophy at the 2023 Community Sport and Recreation Awards hosted at Twickenham Stadium.
Just before the COVID-19 pandemic struck the country, the Legion Community Boxing Club, then known as Hylton Castle and Town End Boxing Club lost their home and were forced to train outside while restrictions were in place.
As restrictions were eased, and still without a venue to train, the club found a derelict building in Boldon Colliery – an old British Legion building, which was adopted in their newly created moniker.
Following a conversation with a local couple who owned the building, the club was allowed to set up a new home, if they were able to clear the space to use it. The teenage children who were part of the club cleared out 15 truck-loads worth of furniture and rubbish, before the coach renovated it almost single-handedly for seven months, getting help only from specialist trades.
Since then, the club has gone from strength to strength, including the introduction of an Under 10s section and the opening of a community café to welcome even more people to their newly developed space.
The awards, hosted by the Sport and Recreation Alliance, are an annual opportunity to celebrate the best of grassroots sports. The newly crowned Duke of Edinburgh was the guest of honour to hand out the trophies and celebrate with over 150 guests.