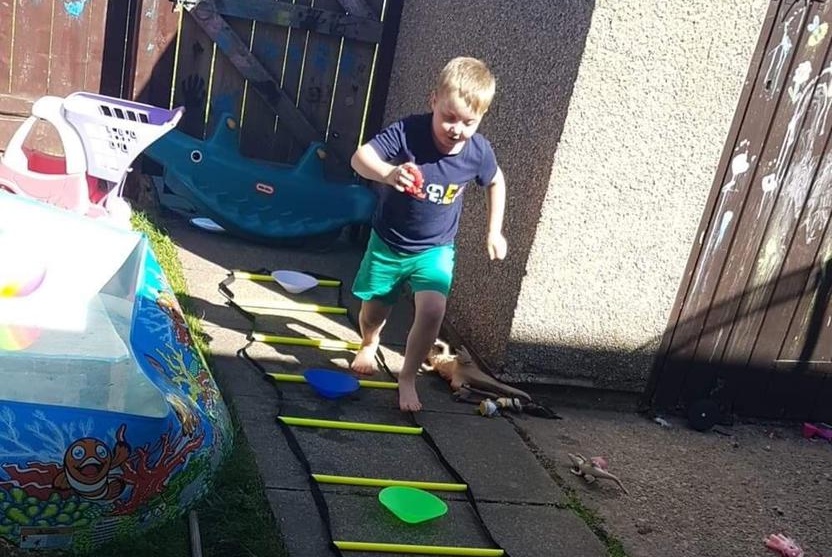 East Middlesbrough lay down the challenge…
June 5, 2020 | by Matt Halfpenny
East Middlesbrough ABC has received a grant from County Durham Community Foundation to deliver activity challenges in its local community.
Last weekend, the club delivered 50 activity packs to families across the TS3 postcode area, which contained an agility ladder, beanbags, hula hoop, fitness tracker, cones, tennis balls, skips and an activity pack.
The TS3 Activity Challenge will give families the chance to pit their wits against each over four weeks of challenges (Monday to Friday), starting this week.
The exercises include ladder drills, bean bag toss, kick-ups, dribbling ball through cones and an obstacle courses, with certificates included to be given out when activities are completed.
The initiative is designed to keep families entertained and fit during the Coronavirus lockdown using equipment they may not usually have access to.
"We've already had really great feedback already as the kids couldn't wait to get started, and also some of the parents have been giving it a go, which is great," said East Middlesbrough ABC's Head Coach Laura Sargeant.
"We are trying to be more active as a boxing club in helping our community and we felt this was a great way to start bridging the gap."
Find out more about East Middlesbrough ABC.